Sarah and Ravin were invited to attend a wedding in India and thats when they approached Silk Photos and decided to have their elopement shoot with us in Goa. It was an absolute honour to be the only witnesses to this private little elopement in Goa. This gorgeous shoot was a dreamy and unreal experience for us. A stark contrast to the multi-day celebrations with hundreds of people and the colourful chaos of Indian weddings. It makes us realise that all you really need on your wedding day is each other.
Sarah and Ravin got hitched September last year in a coffee shop in Toronto amidst their close friends. As she says, "Just a signing of papers and a day of food and drinks with our friends and witnesses. A very chill day."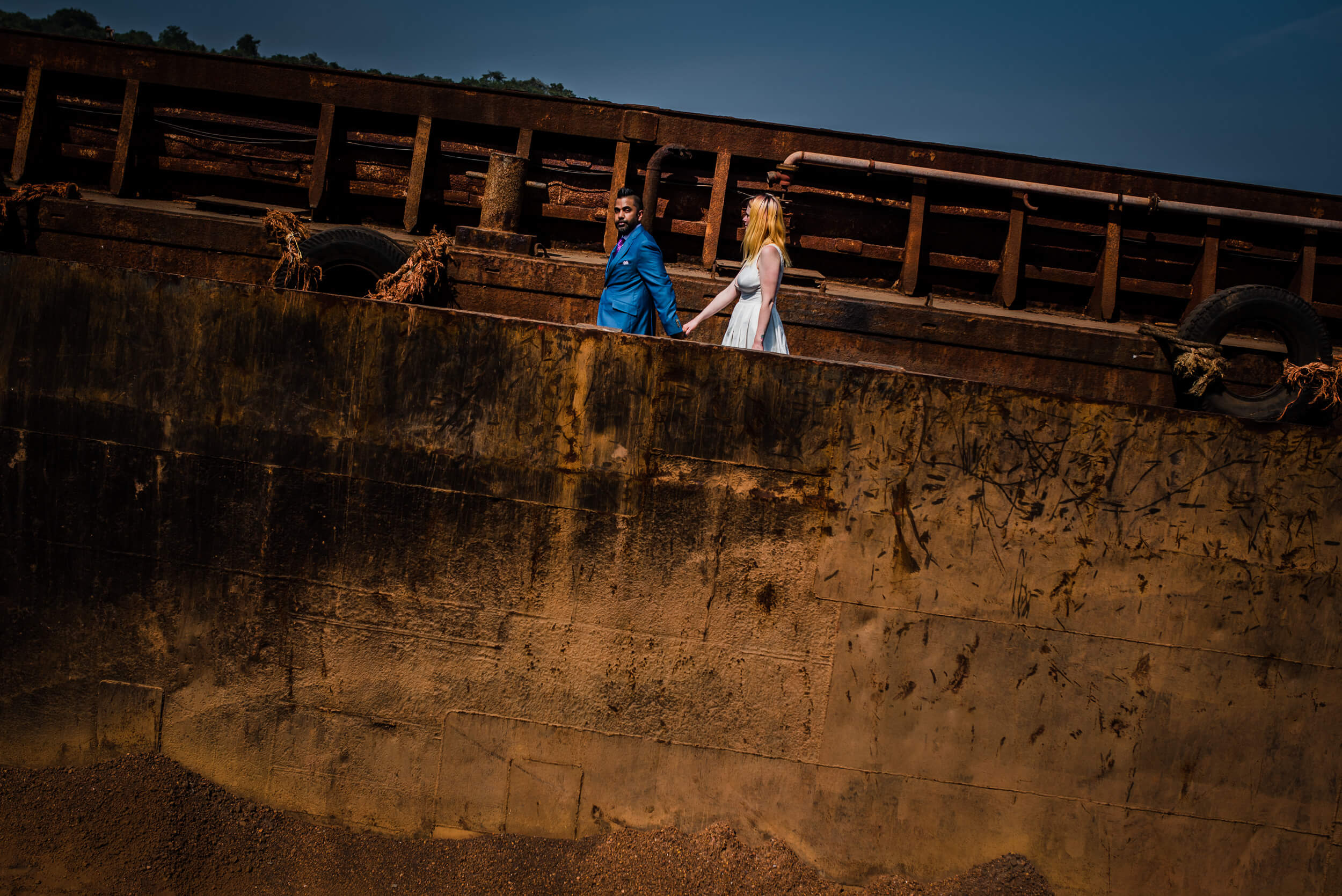 When we first met them a day before their intimate little ceremony, they were a bit disappointed with their experience in India, hence we wanted to make their day the best one here. Next day, they got into their wedding dresses and exchanged their silent vows, and soon after we set out to have a great day exploring the quaint city. From the sandy, idyllic beaches to the coconut groves (palm forest, as Sarah calls it), colourful Panjim to the rustic shipyards in the outskirts.
With them, we saw Goa in a totally different perspective. We explored so much more of this beautiful place than we ever did from our multiple visits. Thank you so much Sarah and Ravin! We can't wait to see you again and spend another spectacular day. We would also love to thank Silk Photos for introducing us to these two beautiful souls and bringing us in to tell their beautiful story.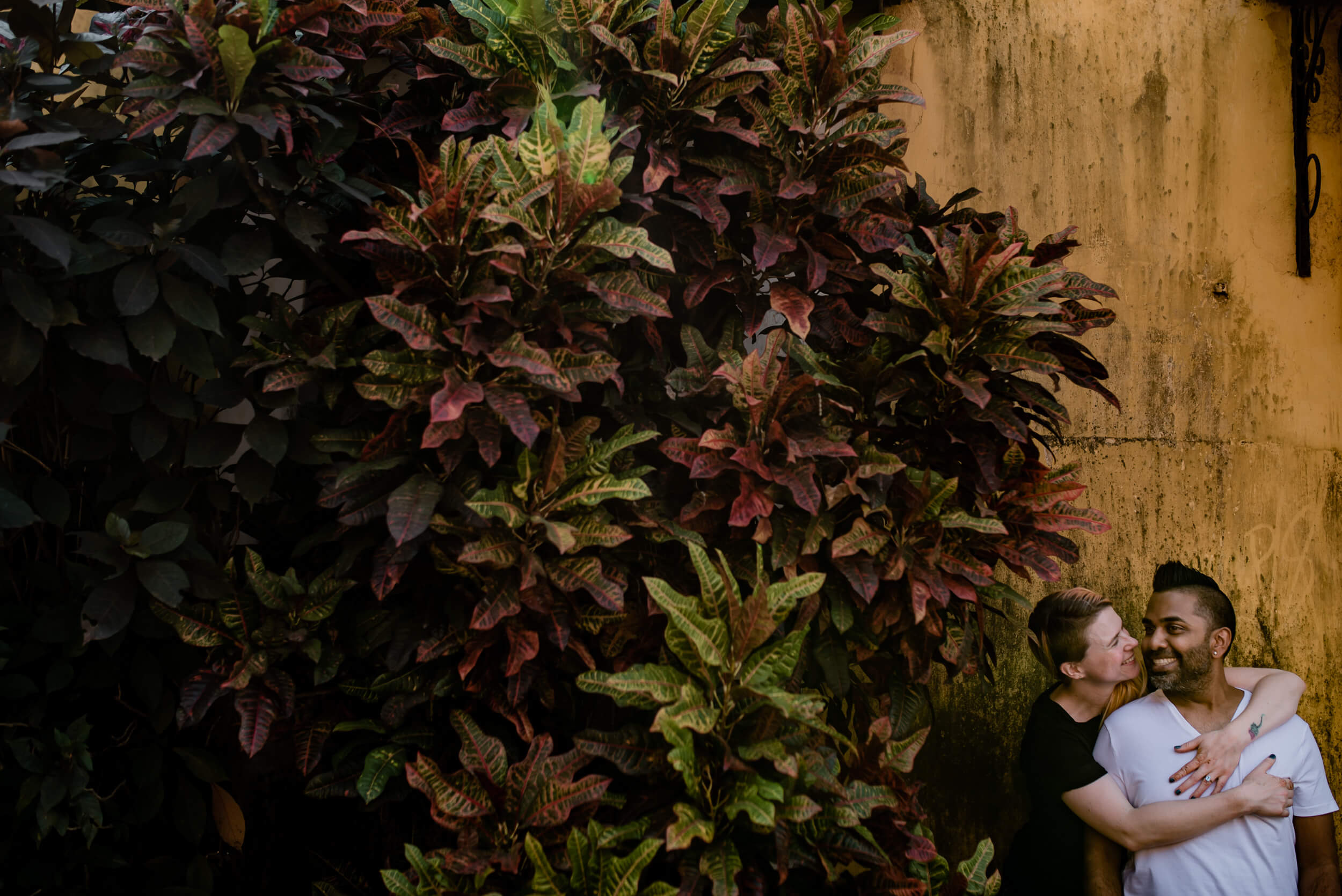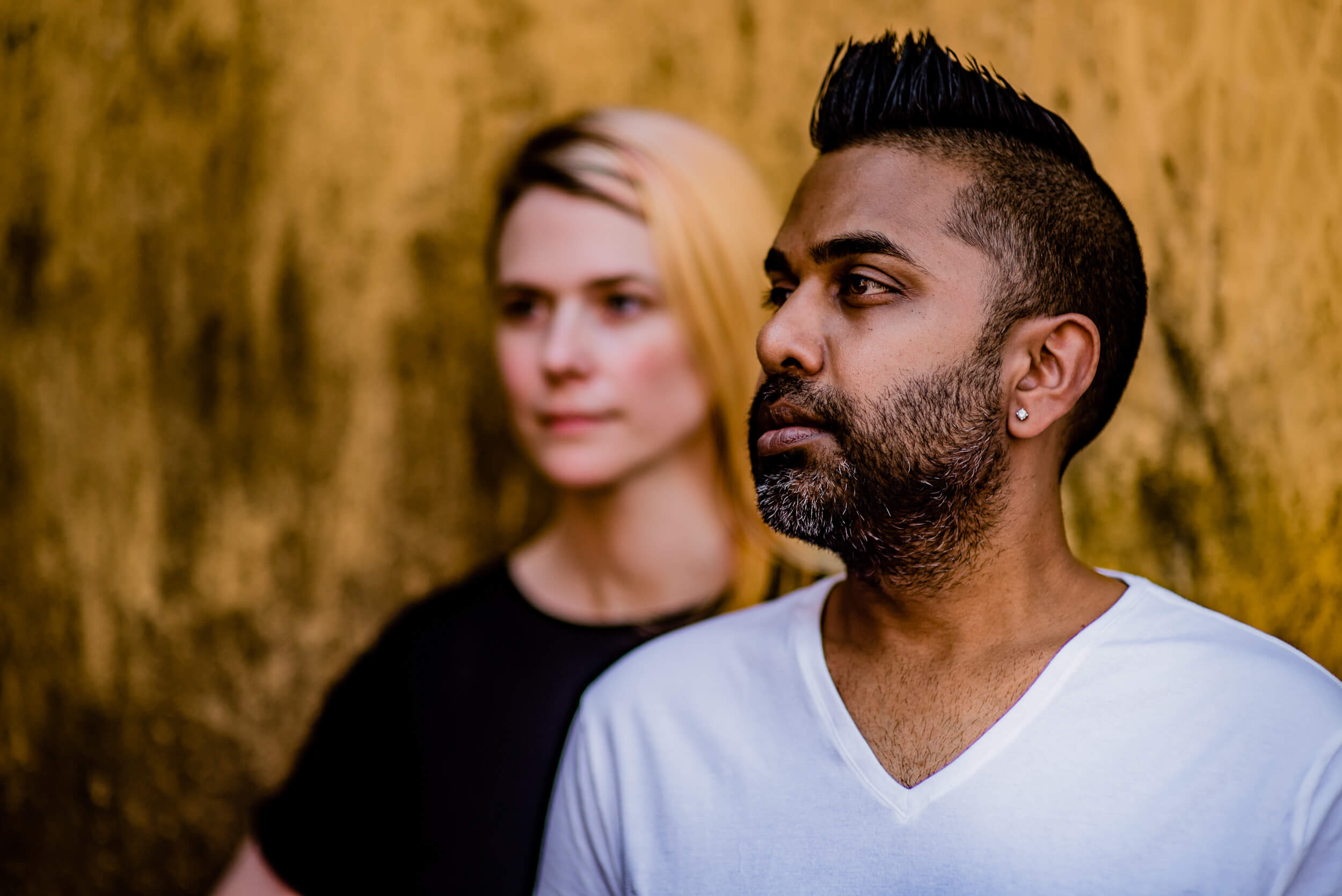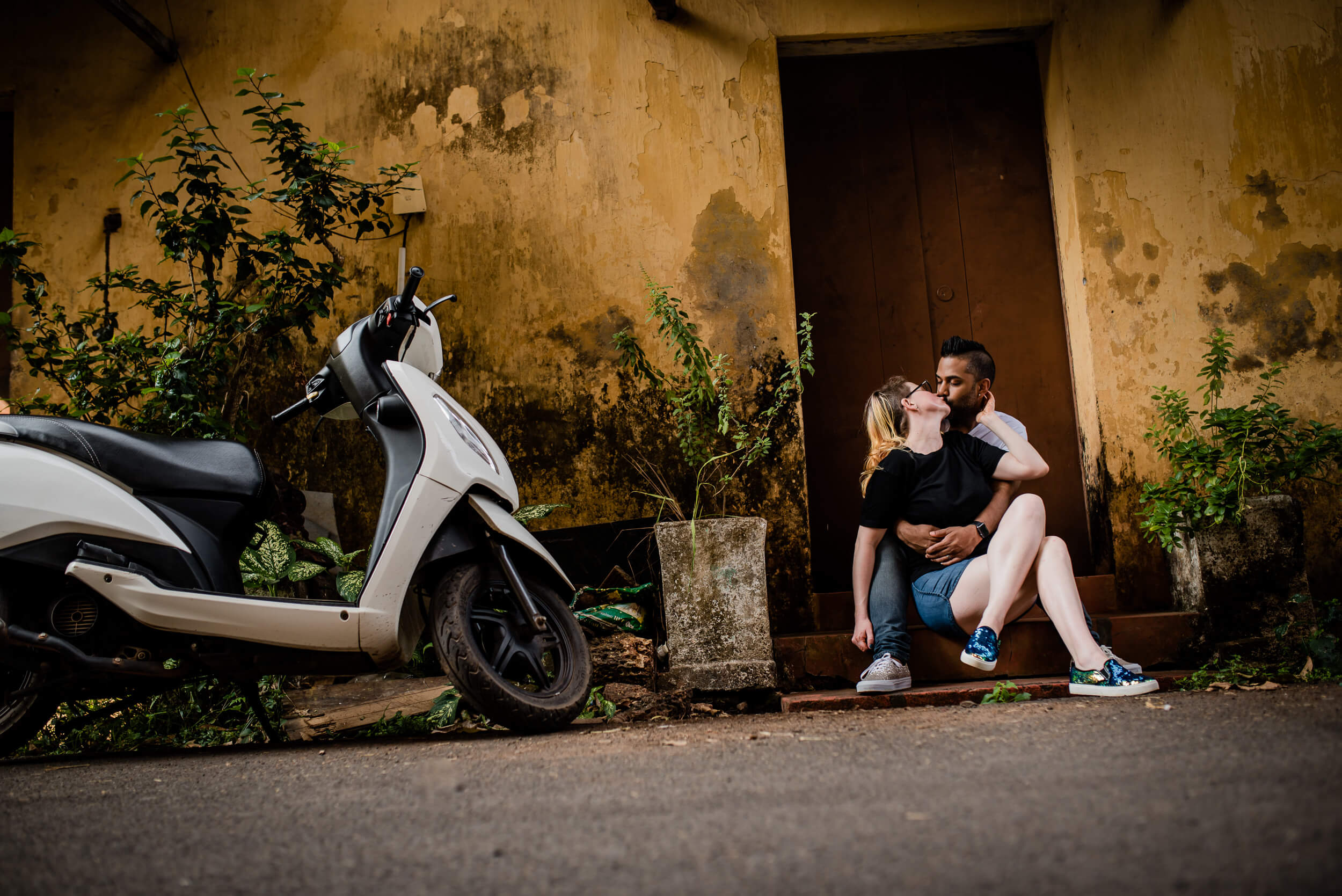 This is how describes her day and it just cant get better. "I started shopping for a ring early last year. I proposed shortly after his birthday. We got married at my favourite coffeeshop six months ago today and Ravin's (and now my!) steadfast friend Jessica was our witness. Three months ago, on the third anniversary of that first date at a vegetarian Thai place on the Danforth, we had photos taken by the inimitable Rimi Sen Photography. It was one of the best days I have ever had. It was, I imagine, how wedding days are supposed to feel. It was, thankfully, nothing like wedding days usually are. It was just me and Ravin and Rimi and Rahul. There was no real schedule, no expectations. My dress was wrinkled from travelling thousands of kilometres in planes and taxis and through too many brusque hands. I didn't get my hair done or wear makeup. There were no speeches, no children, no crappy food. It was just the four of us journeying up and down the coast of Goa, India's tropical, touristy state, from beaches to coffee shops to small towns to highways to shipyards, some abandoned, some staffed. We changed in the backseat of Rahul's car. Once, Rimi and I needed to pee so we stopped at what had once been a bank but was now someone's house (I think; I'm not even sure what that place was!). At one stop, I sat down on a log to discover I had uncovered a brand-new litter of puppies. it was an epic day that exceeded every last one of my expectations.
So, all of that to say that Ravin and I are married and here are some pretty pictures. Enjoy!"