Right from the first call with Maitrayee I knew, I wanted to be part of this wedding. I didn't expect though that it would turn out to be the one that would be closest to my heart. By the end of this blog you would know why. It was all about expressive emotions, nuanced relationships, and profound, multi-cultural, affection.
Rajasthan never fails to amaze you with its extravagance, royalty and magnificence. Even though this wedding happened to be in a small quaint town in Alsissar, the moment we reached we were amazed with the rustic vibes of the place, the art hidden in mansions and temples dotting every street. Hence we decided to take a stroll with these lovely couple next morning accompanied by inquisitive kids and peering village men, goats and camels.
What followed was an evening of exquisite food, heartfelt words, and a lively dance party fuelled by some customised music. The wedding events started with an intimate super fun Haldi turned into Holi followed by mehendi with a bit of dance and music.
Next morning we started with fresh wedding vibes and usual chaos. Oh! now we have started to love them and the more chaotic they are, the more raw they get and we get to capture real emotions of the wedding. In the beautiful quaint pool side corner of Indra villas Eric and Maitrayees exchanged their vows where they poured their heart in the most honest and innocent manner. Soon after this we all move to the courtyard to commence the Indian wedding. The courtyard looked beautiful, a perfect amalgam of two diverse cultures coming together witnessing something so magical, infectious good vibes, beaming smiles enjoying with a cup of amazing masala tea. The sarod music in the wedding was my favourite part which set the ambience just right was a beautiful choice by Maitrayee. The sound reverberates, creating an atmosphere of love and happiness in the beautiful villa. The melodious notes of the instrument was almost meditative, joyous, something which left a warm mushy feeling in our hearts especially when they sneaked a look at each other every once in a while. This wedding filled us with memories for which there aren't really words.
Here's hoping these photographs embody what it looked and felt like to be a part of this extraordinary wedding experience.
Thank you Eric and Maitrayee, You made us part of something incredibly special.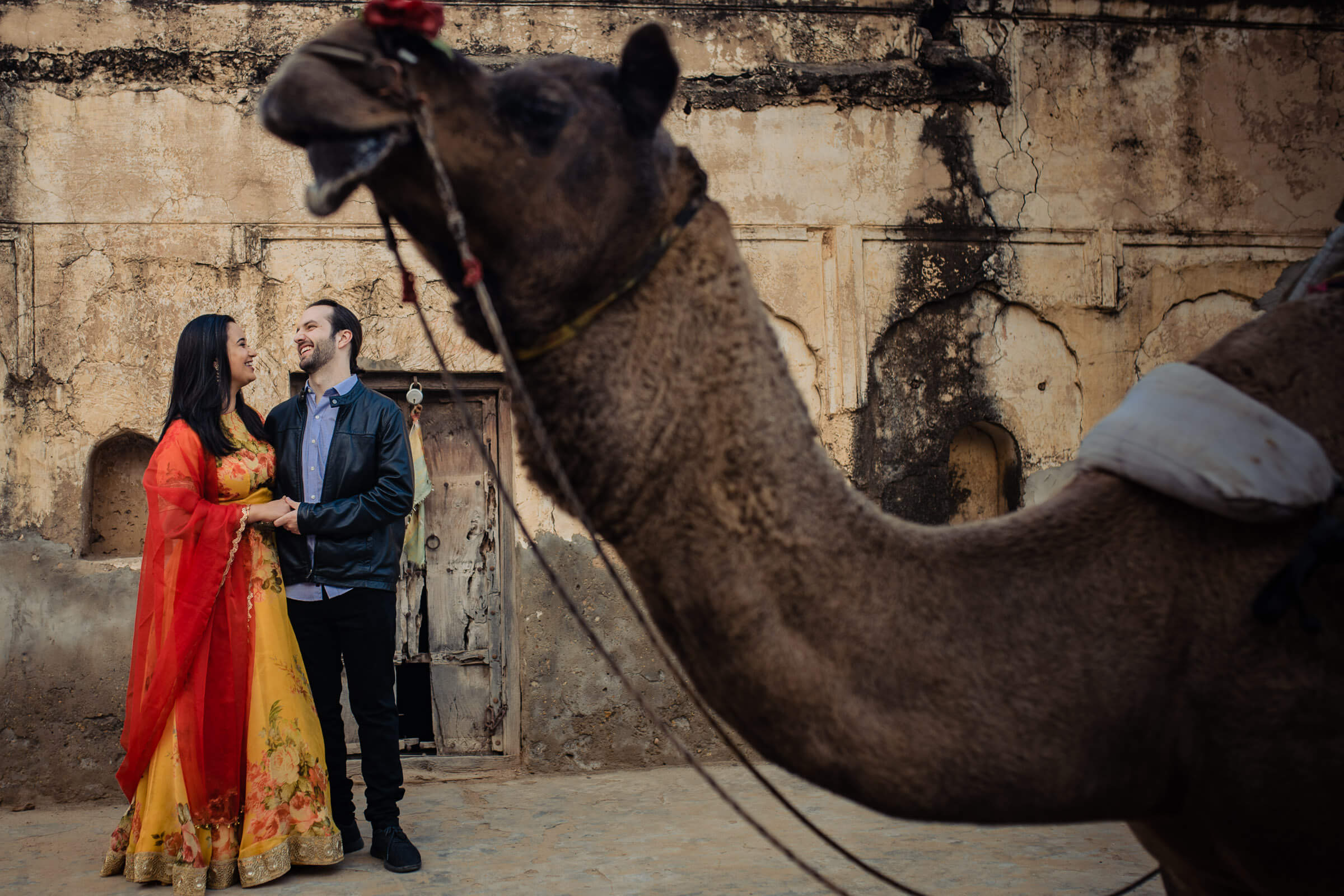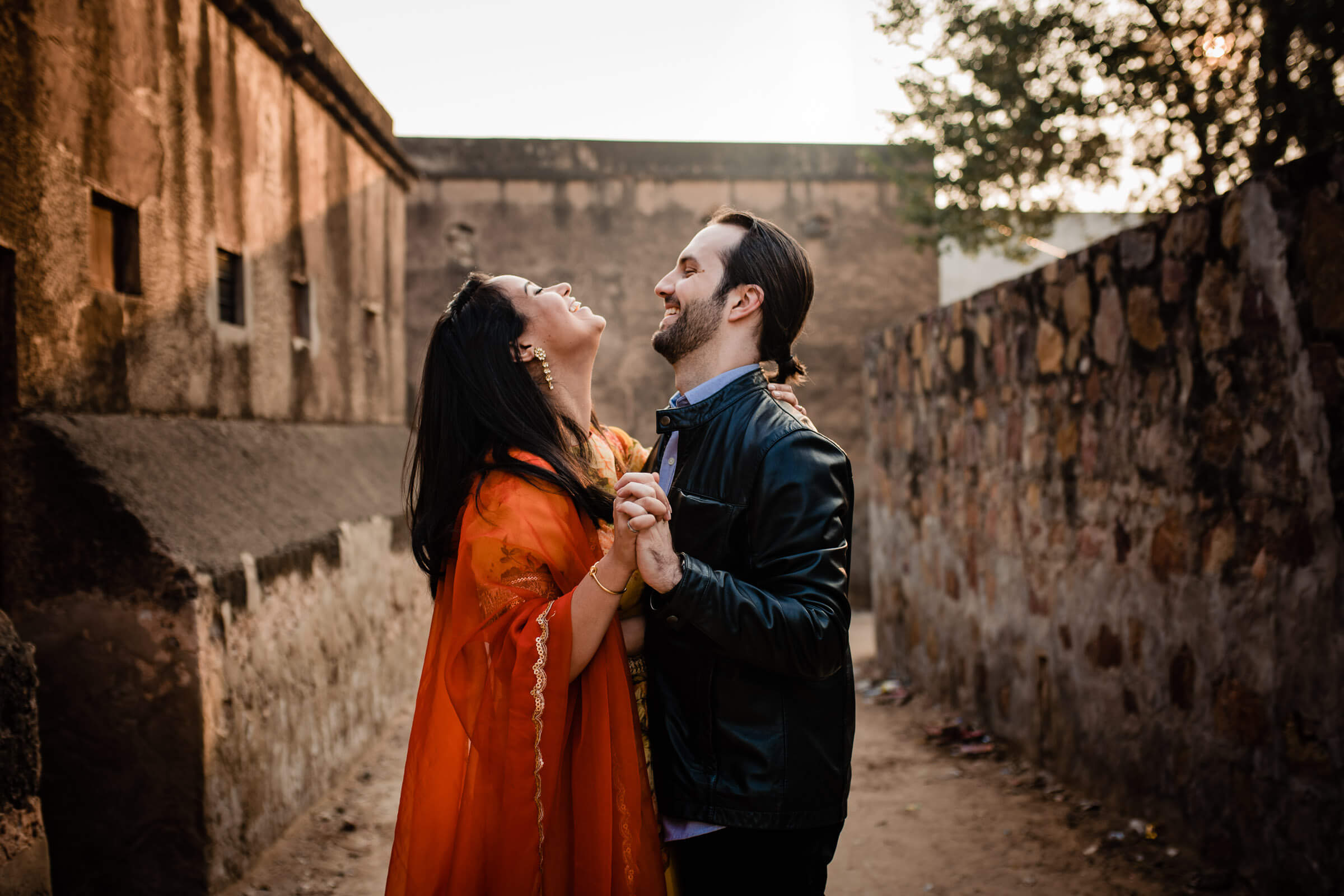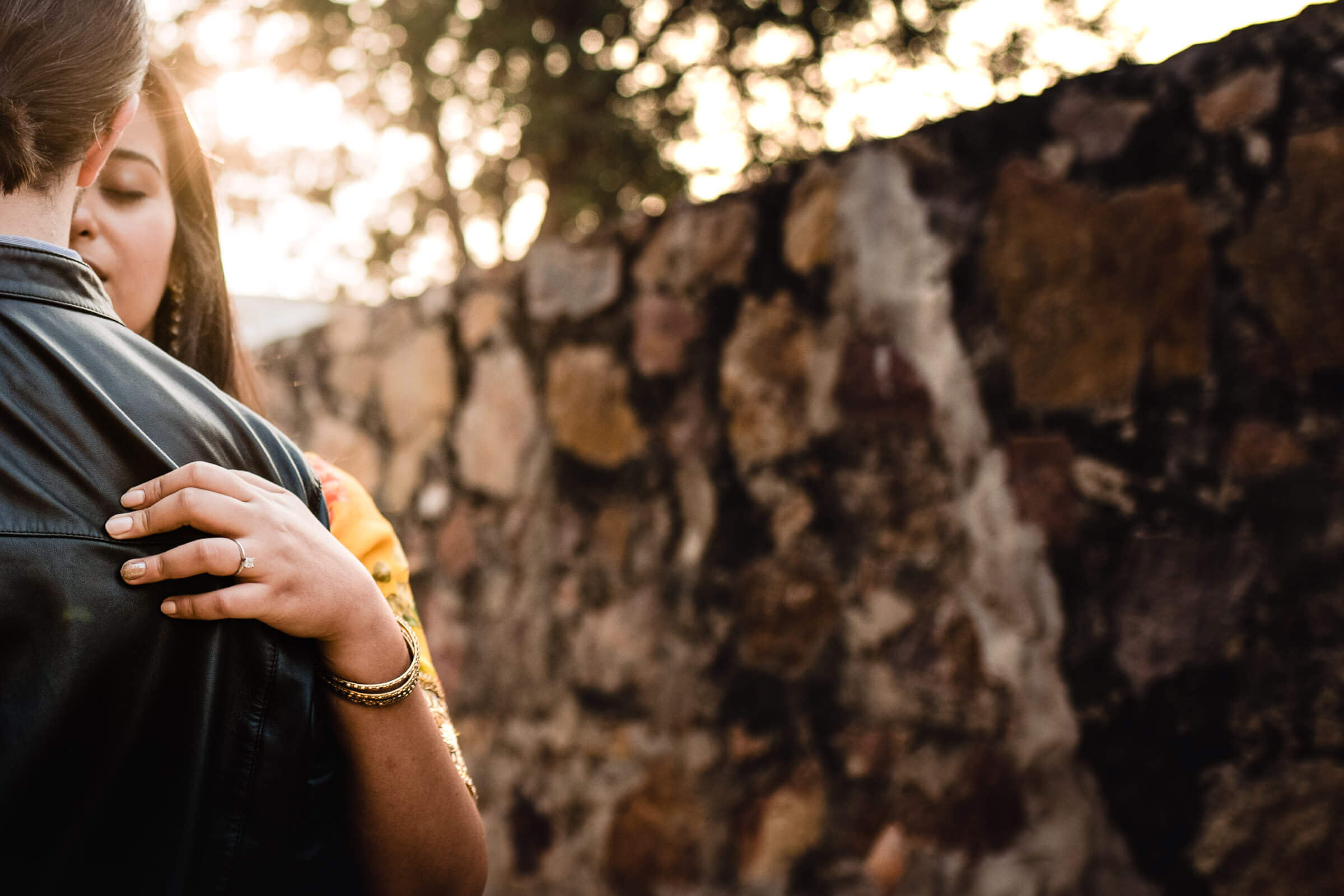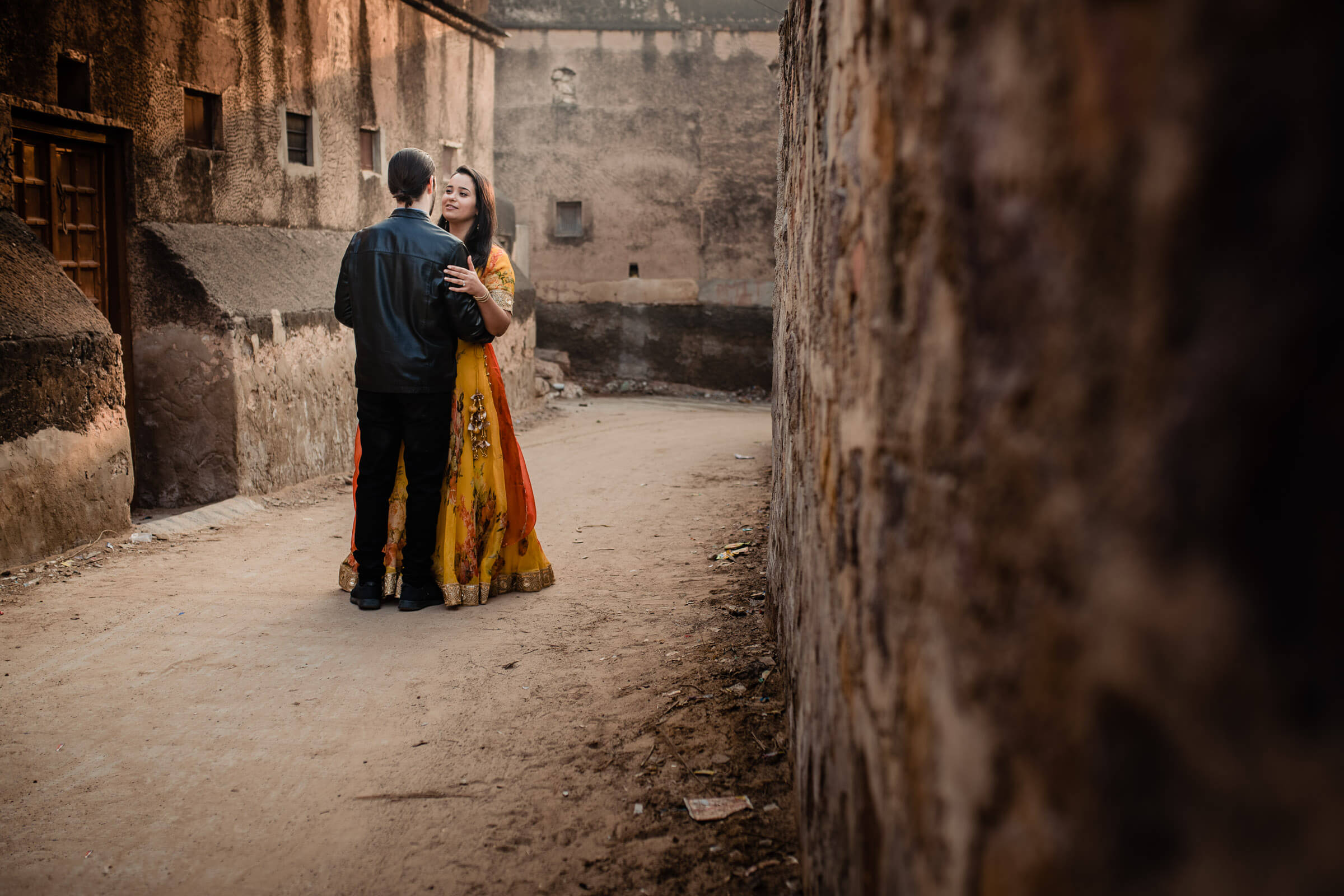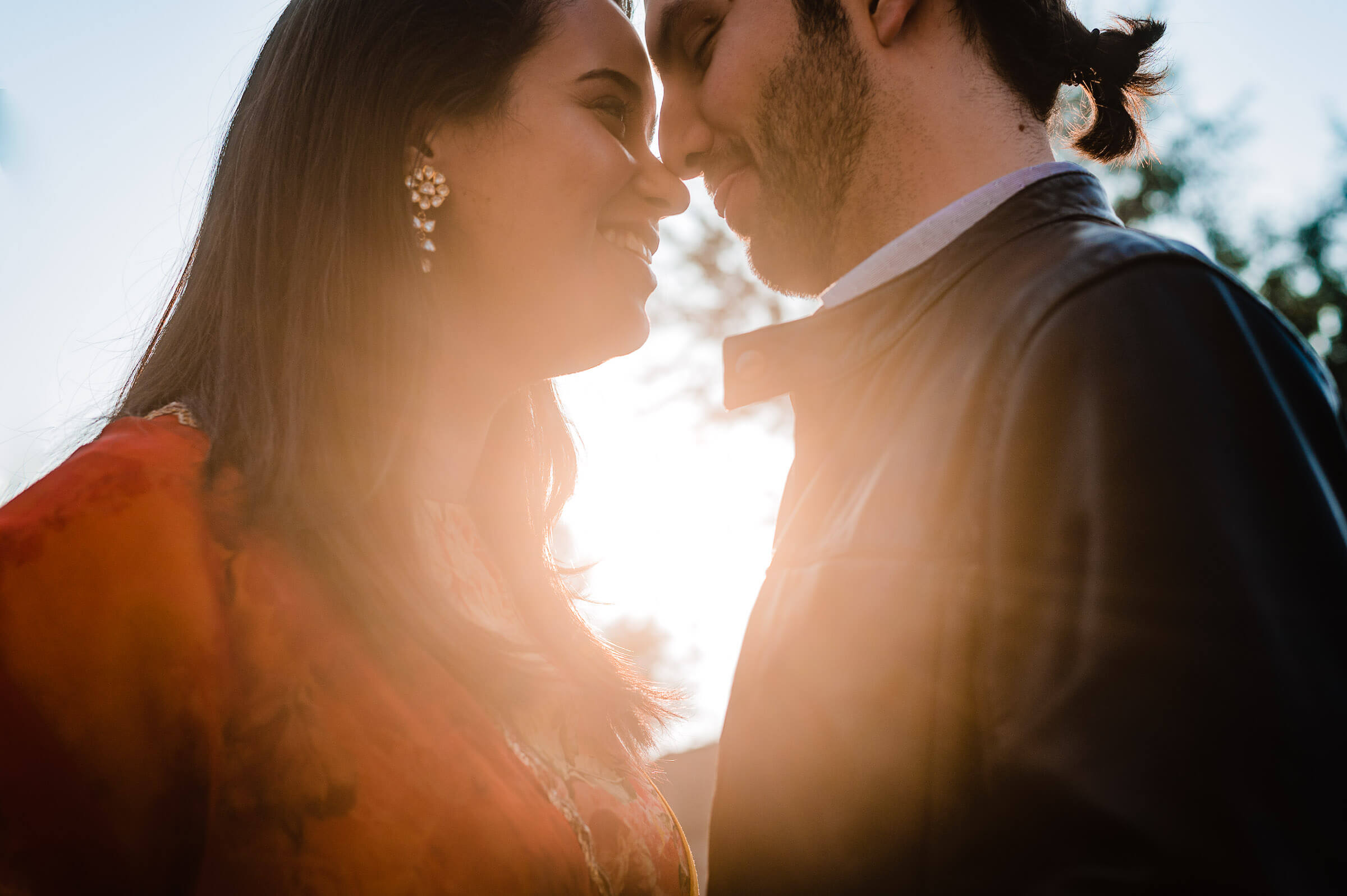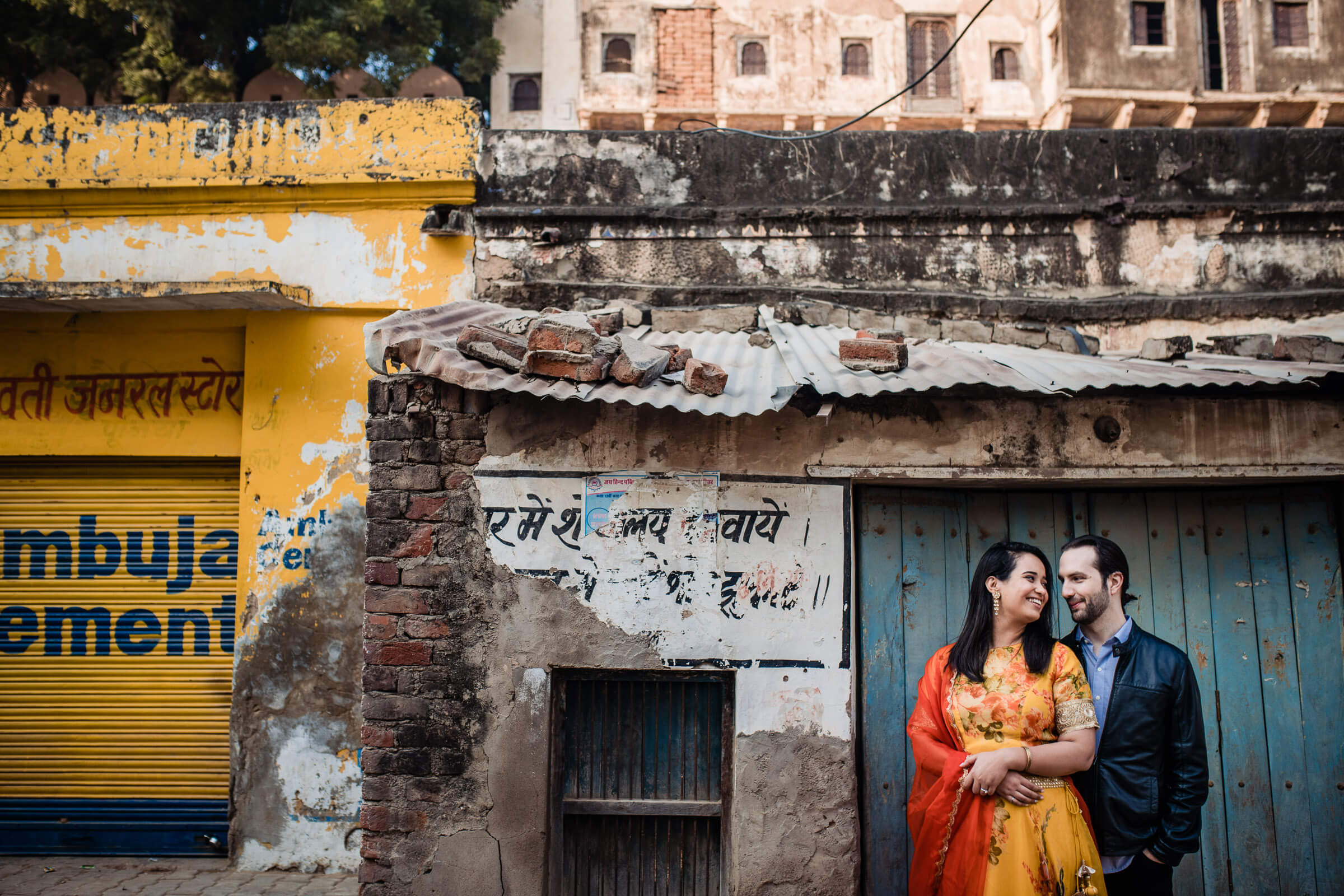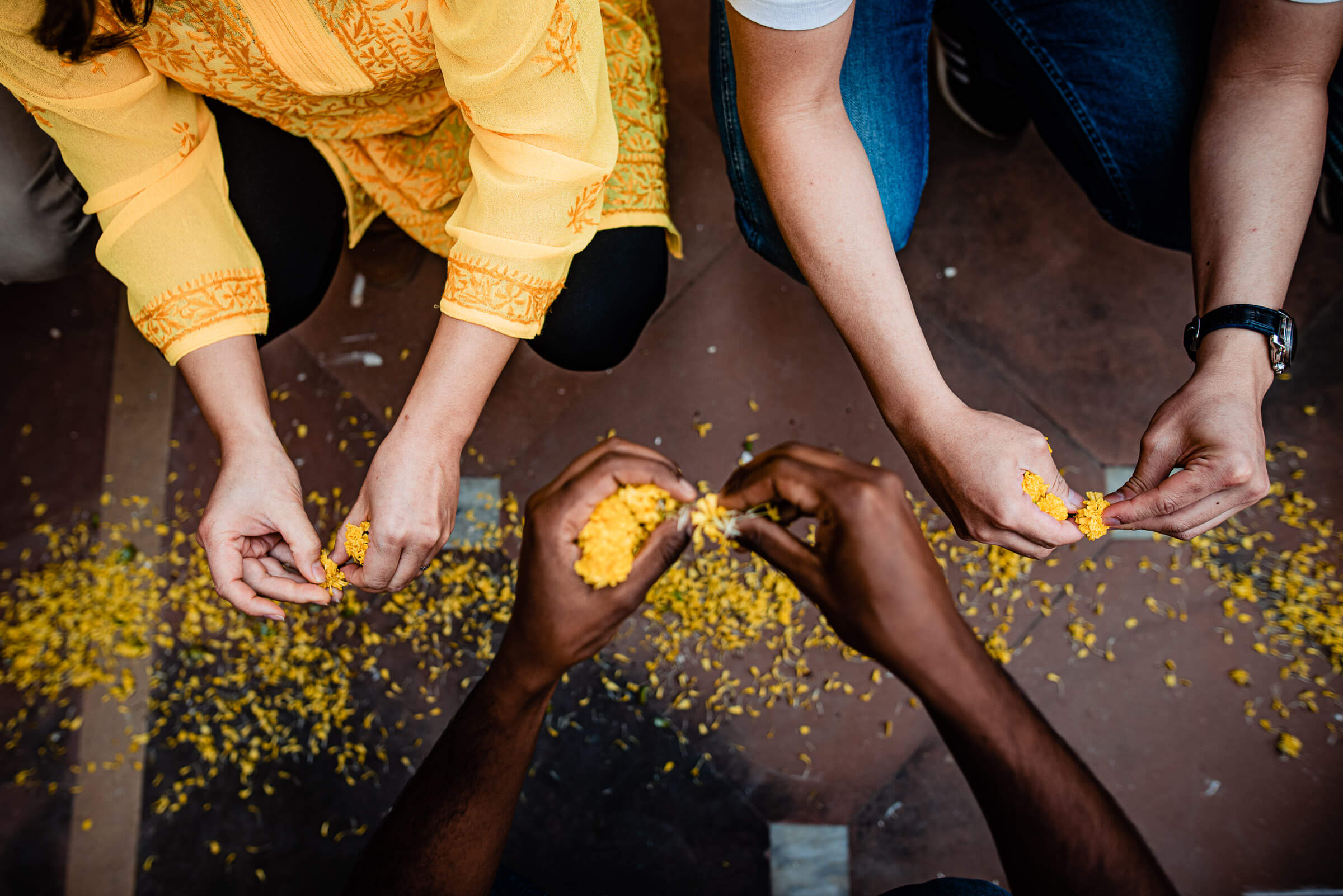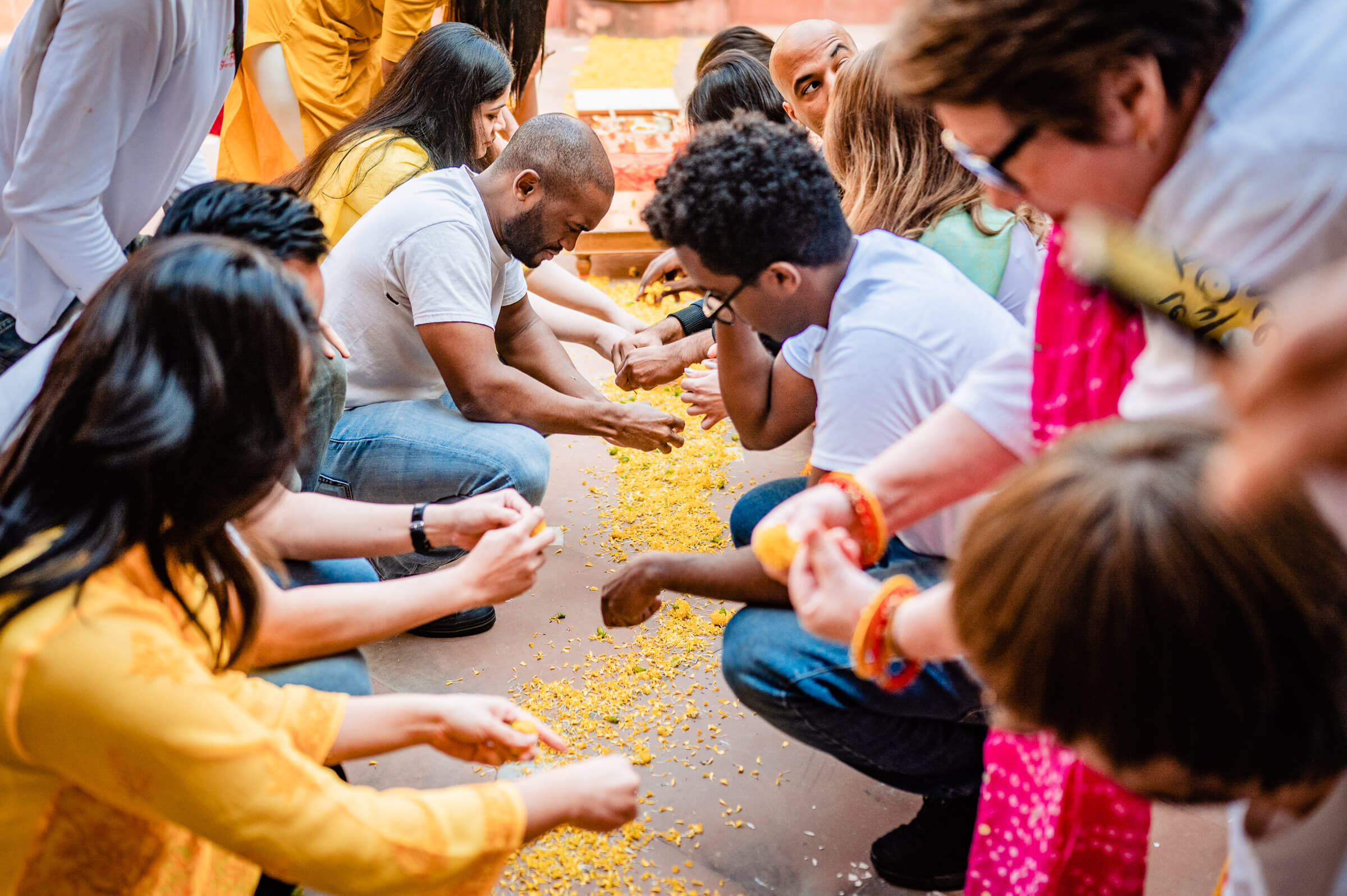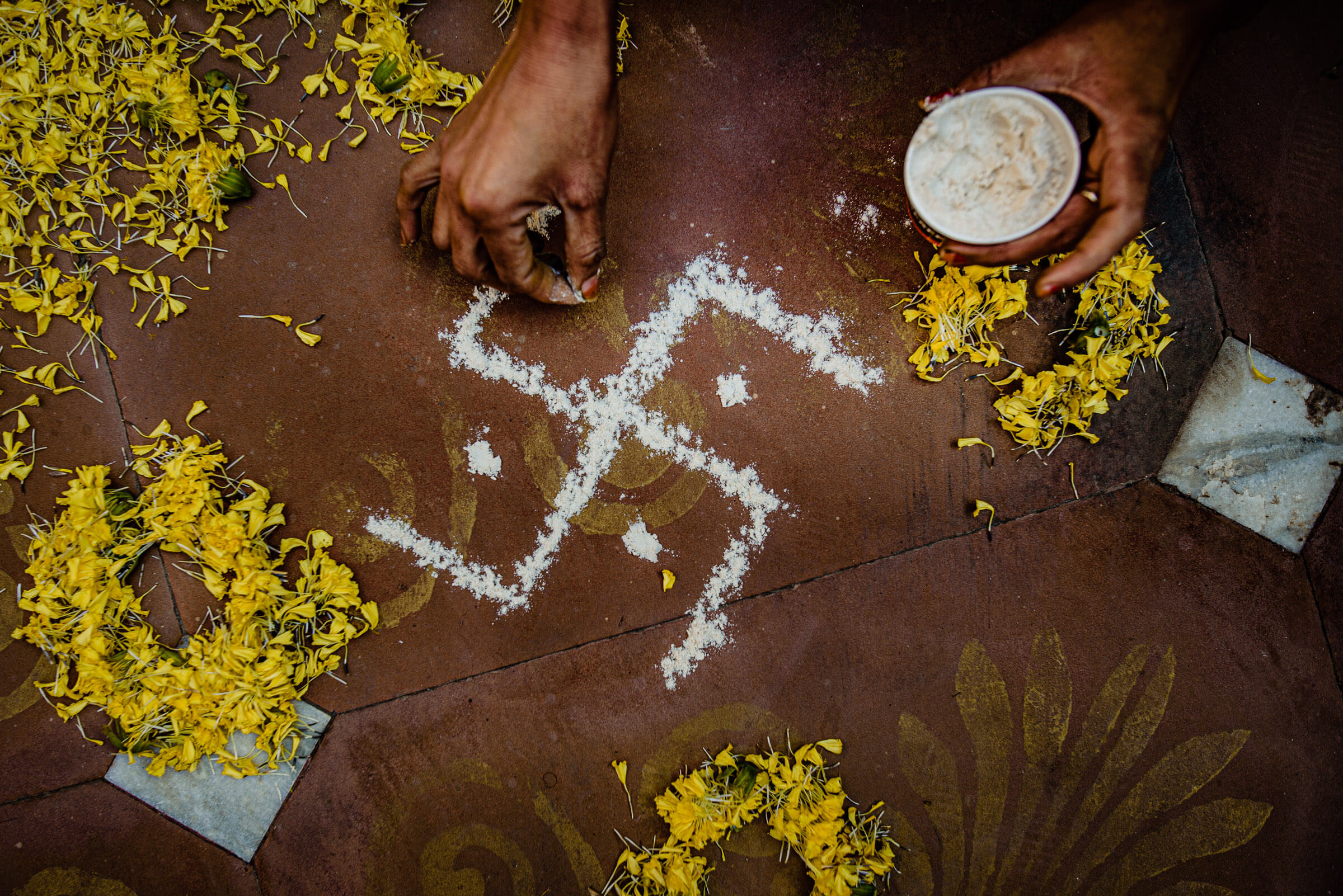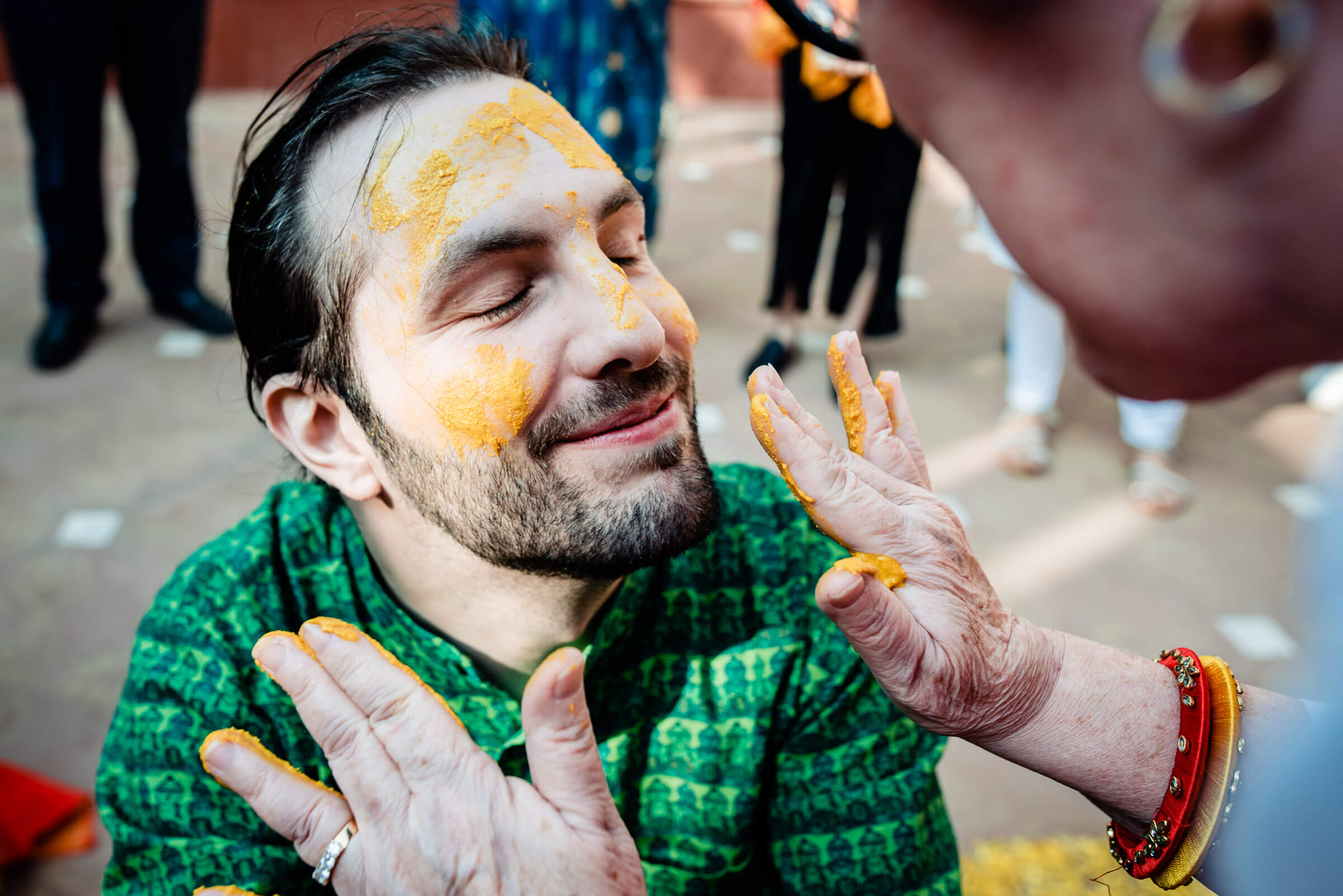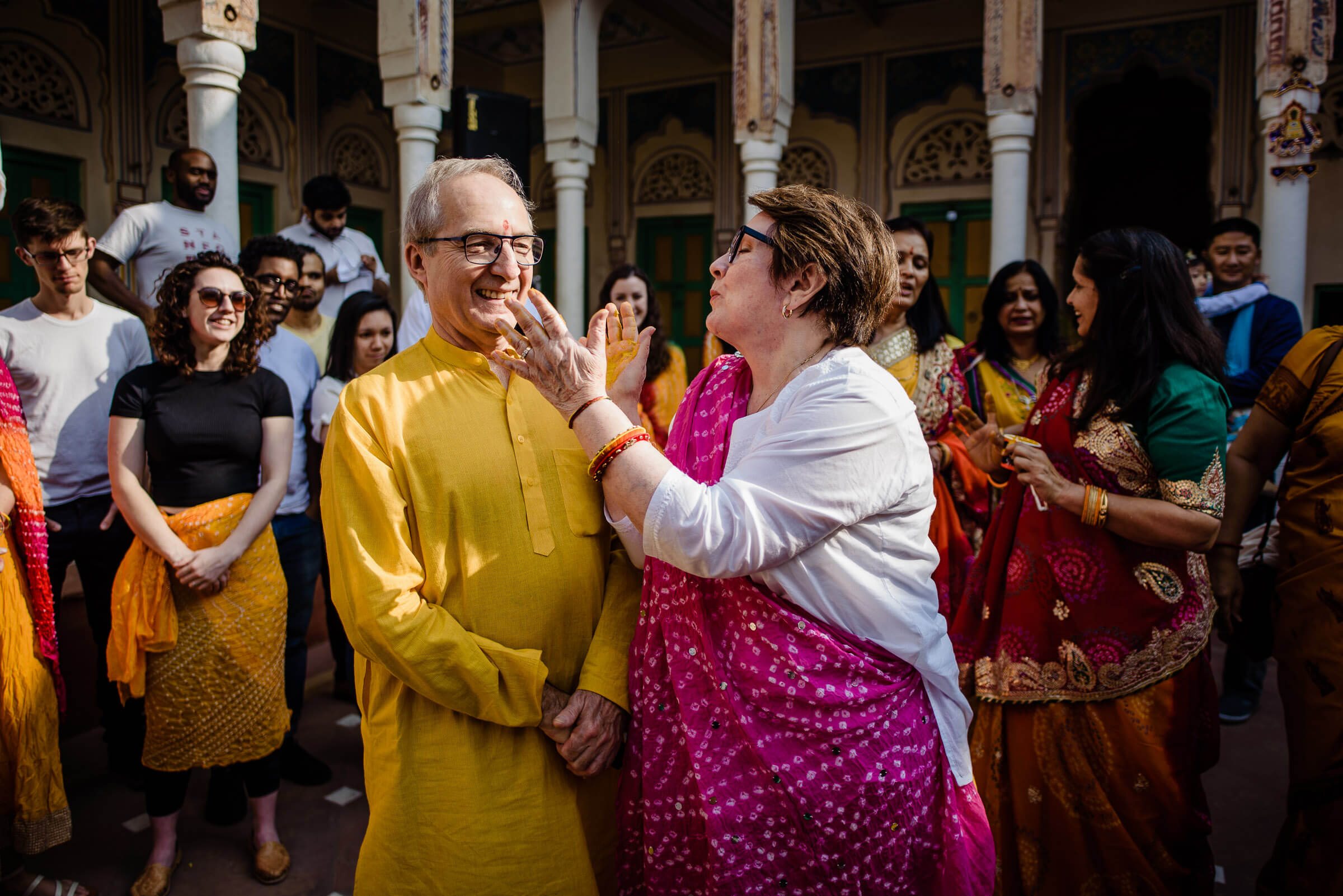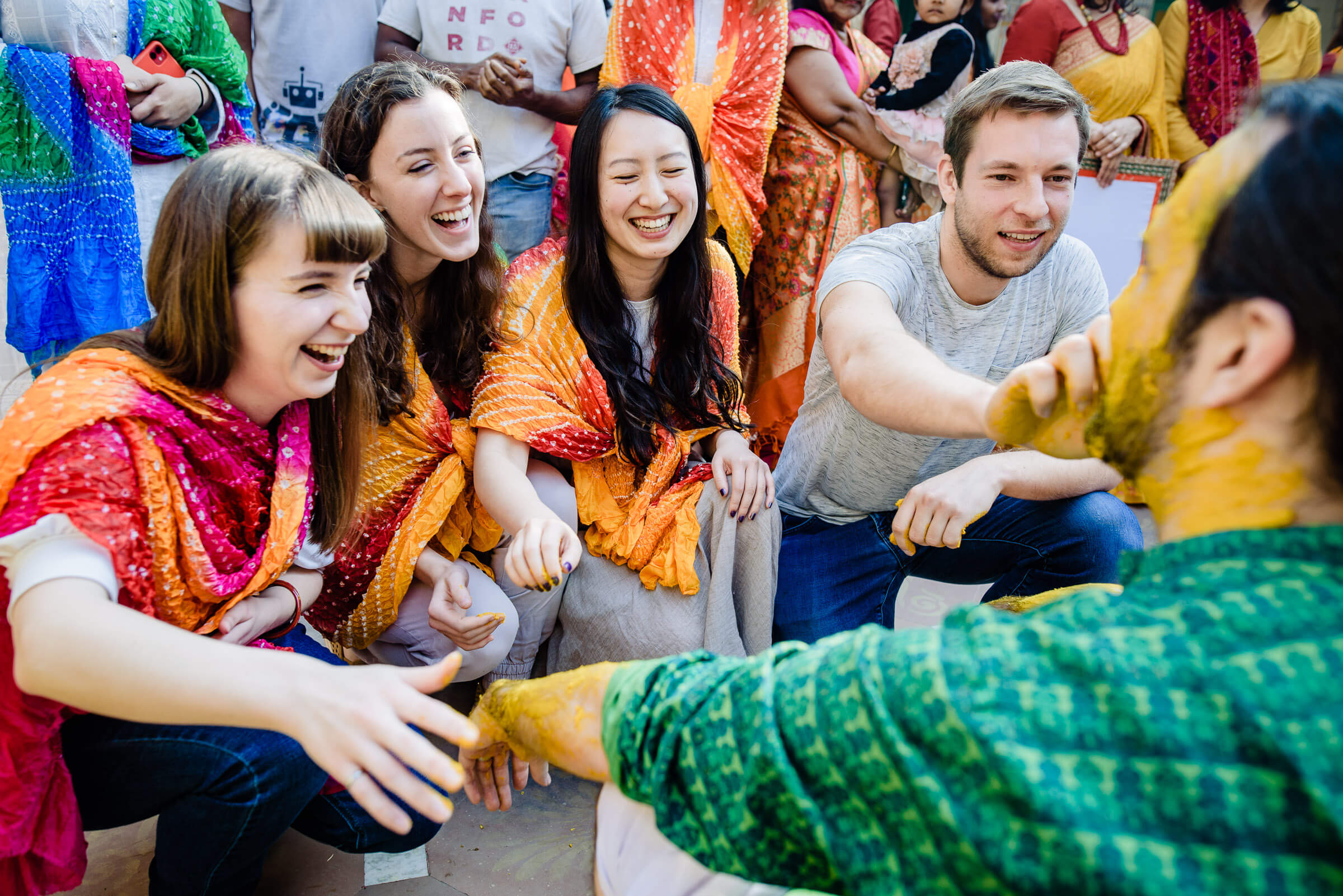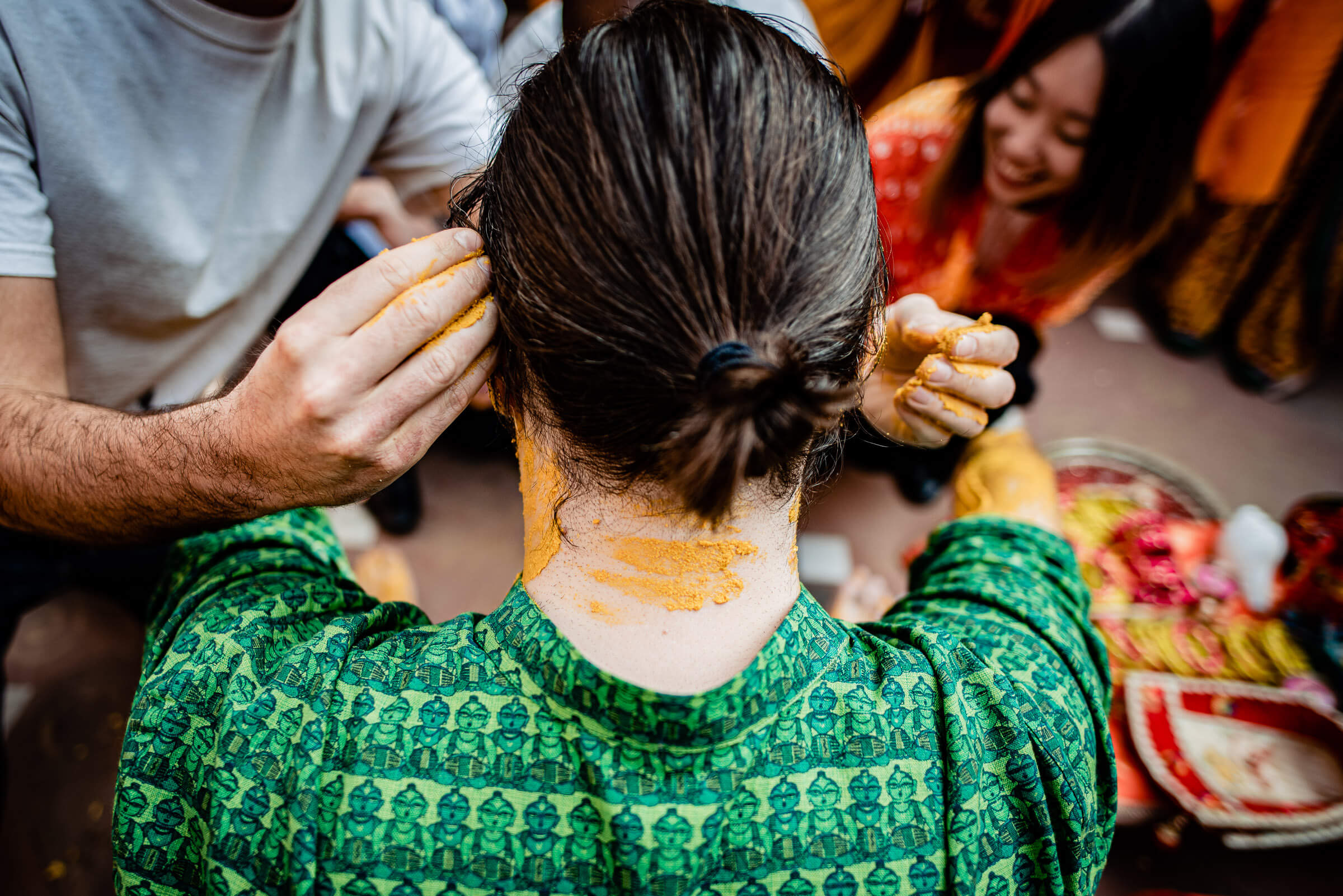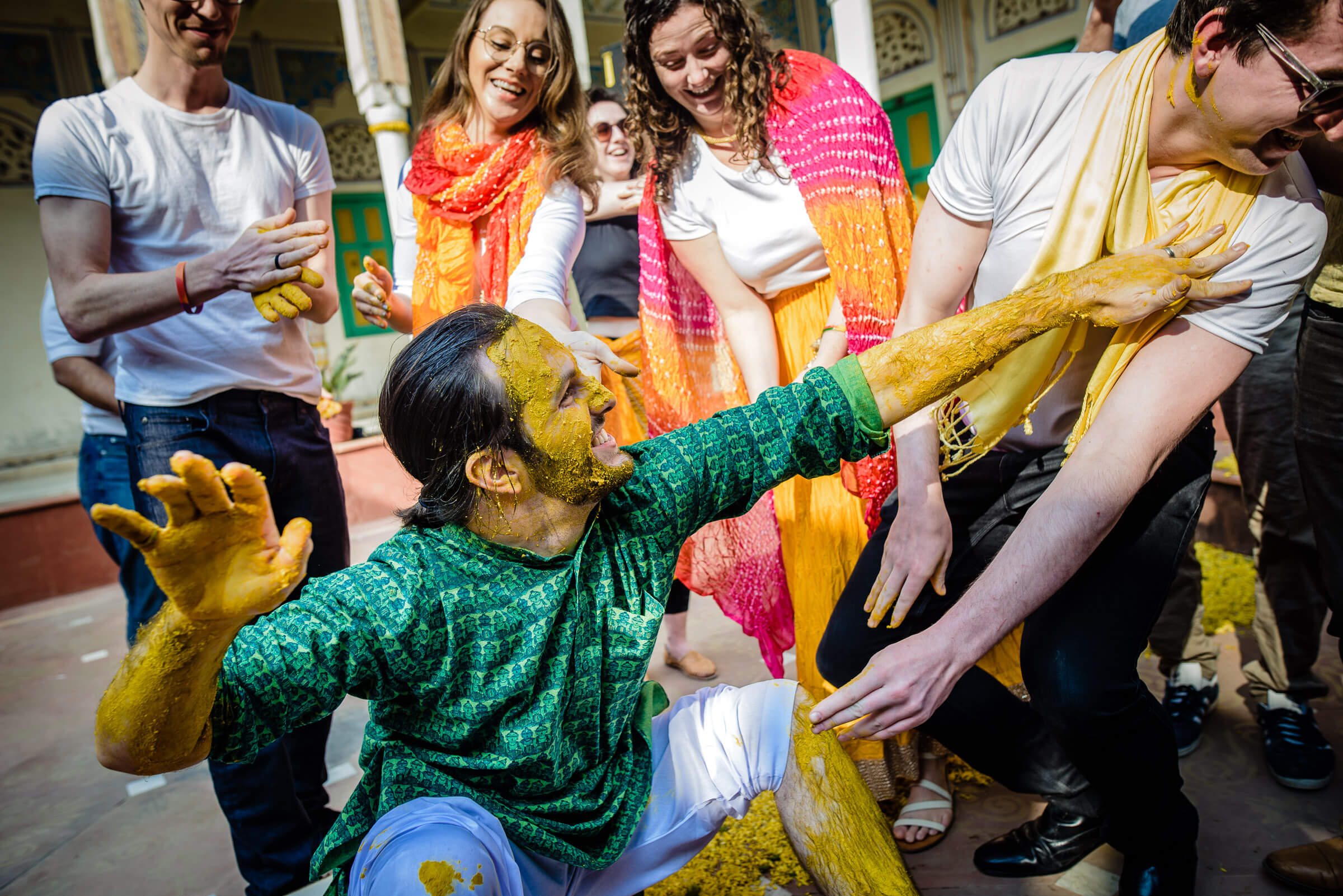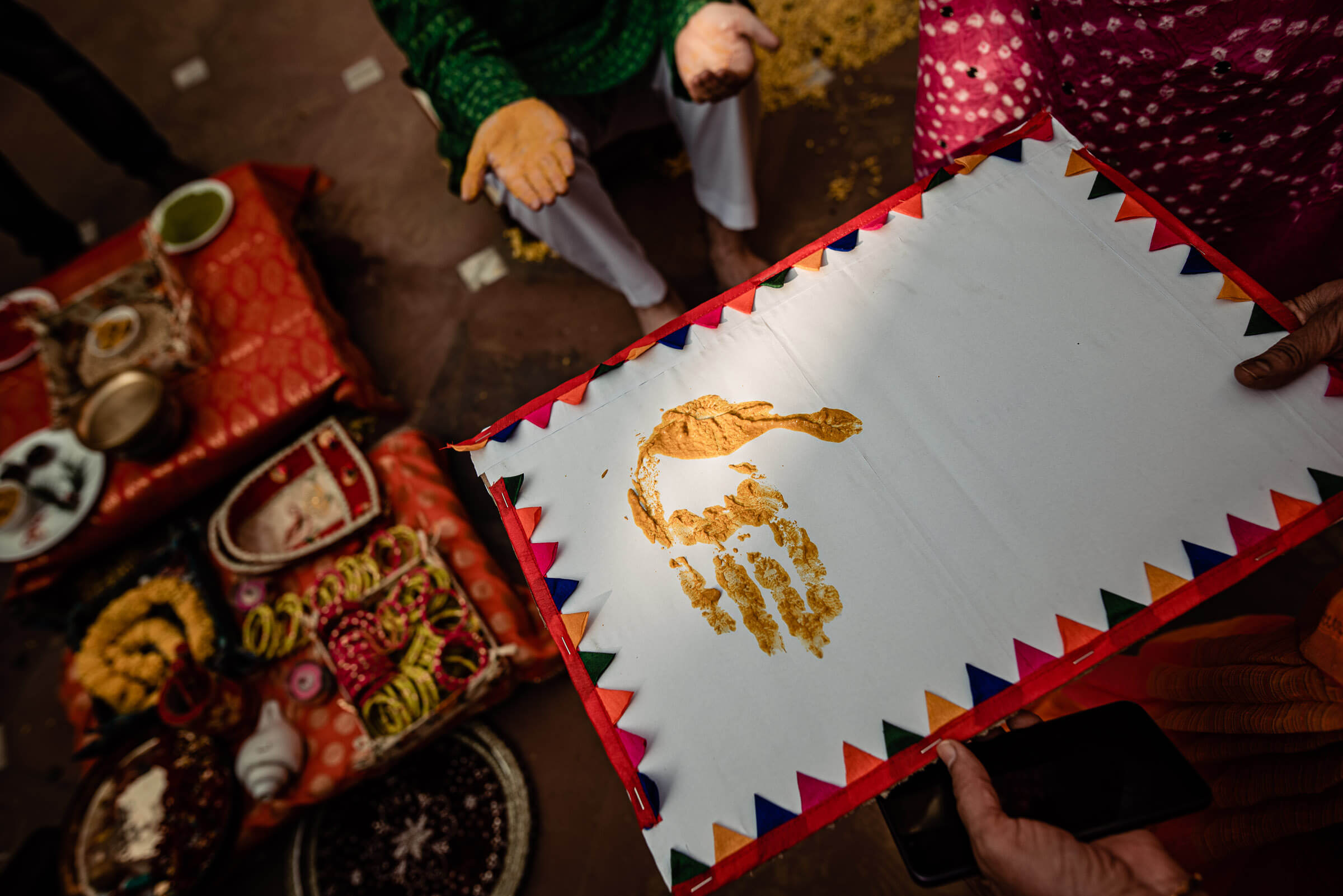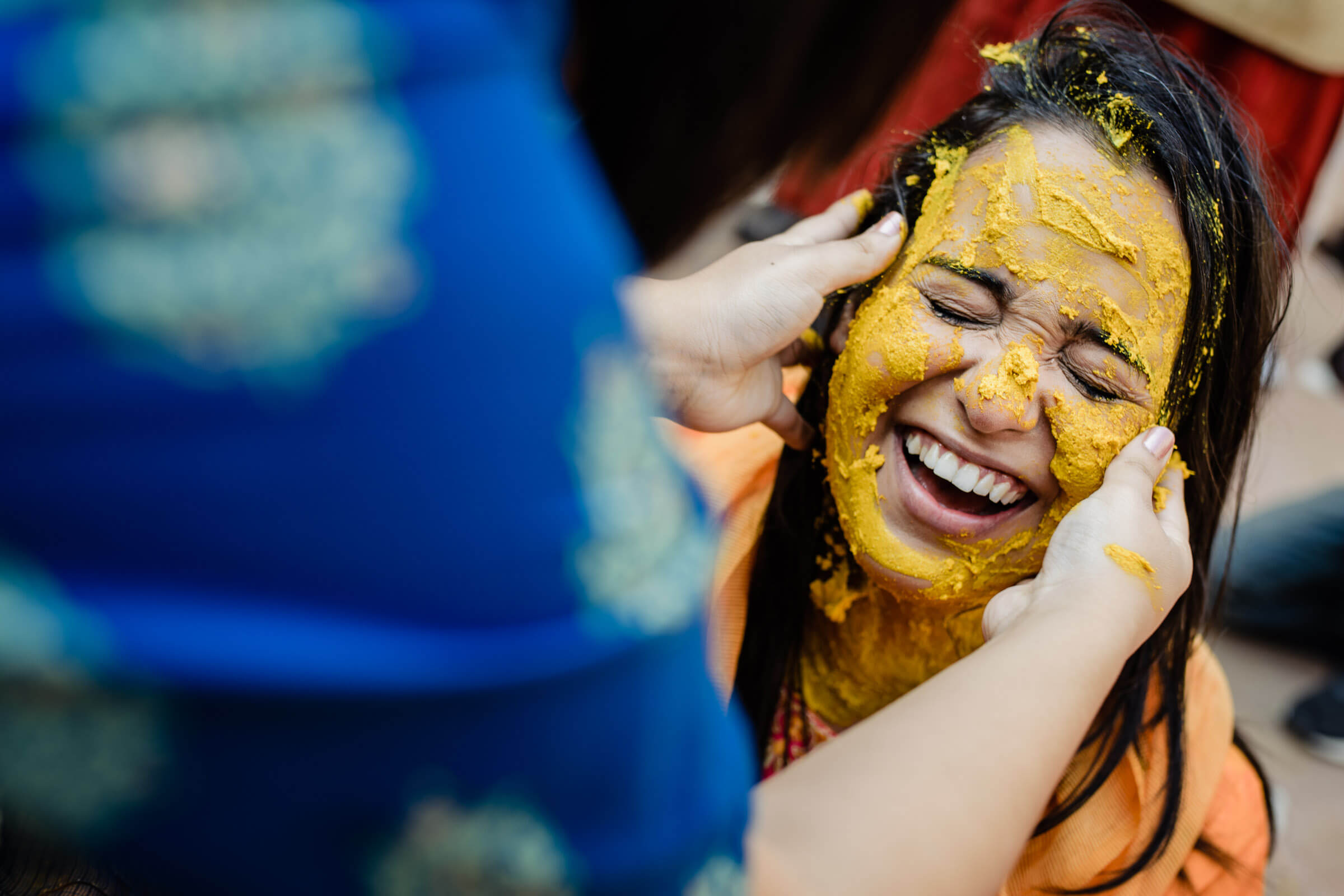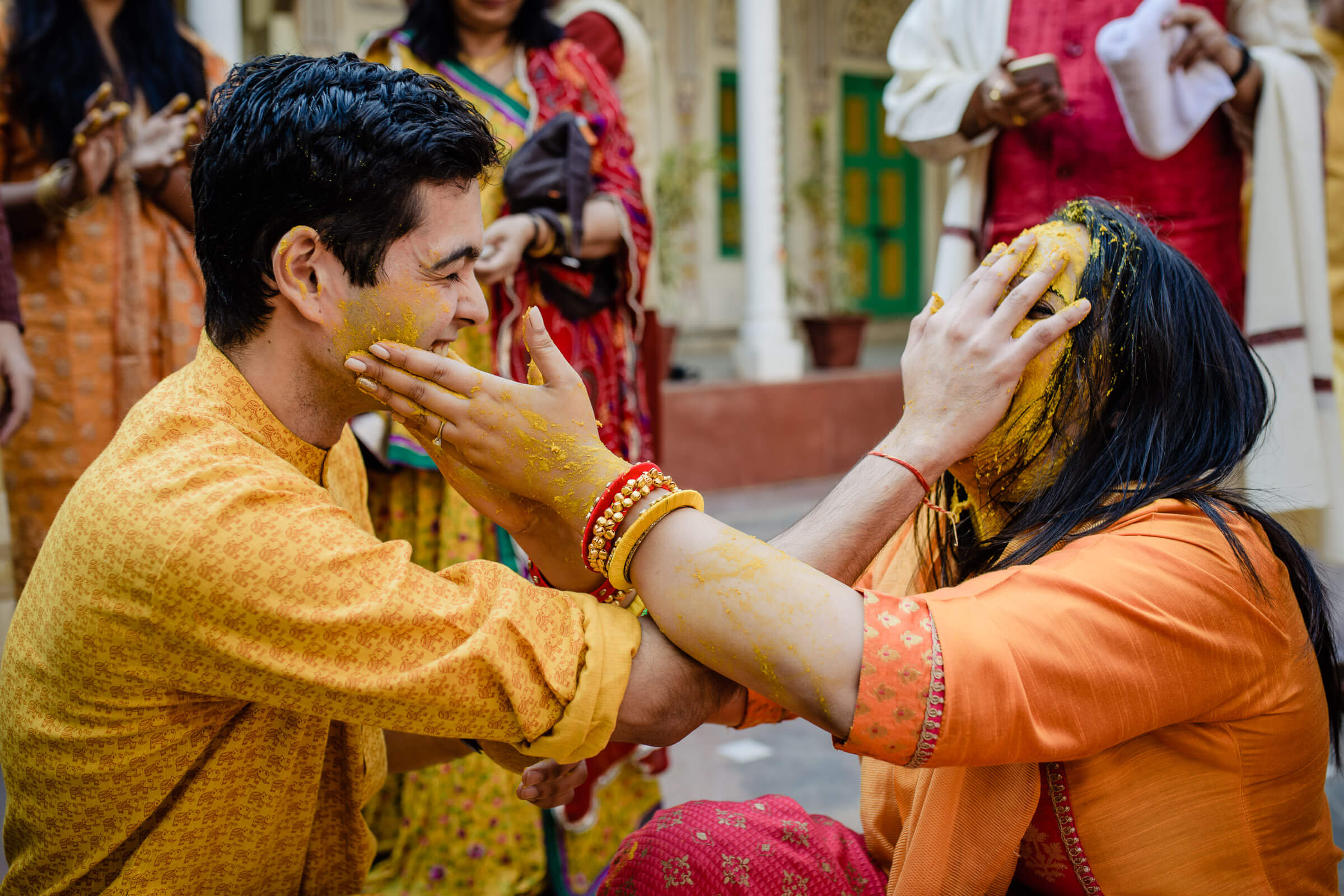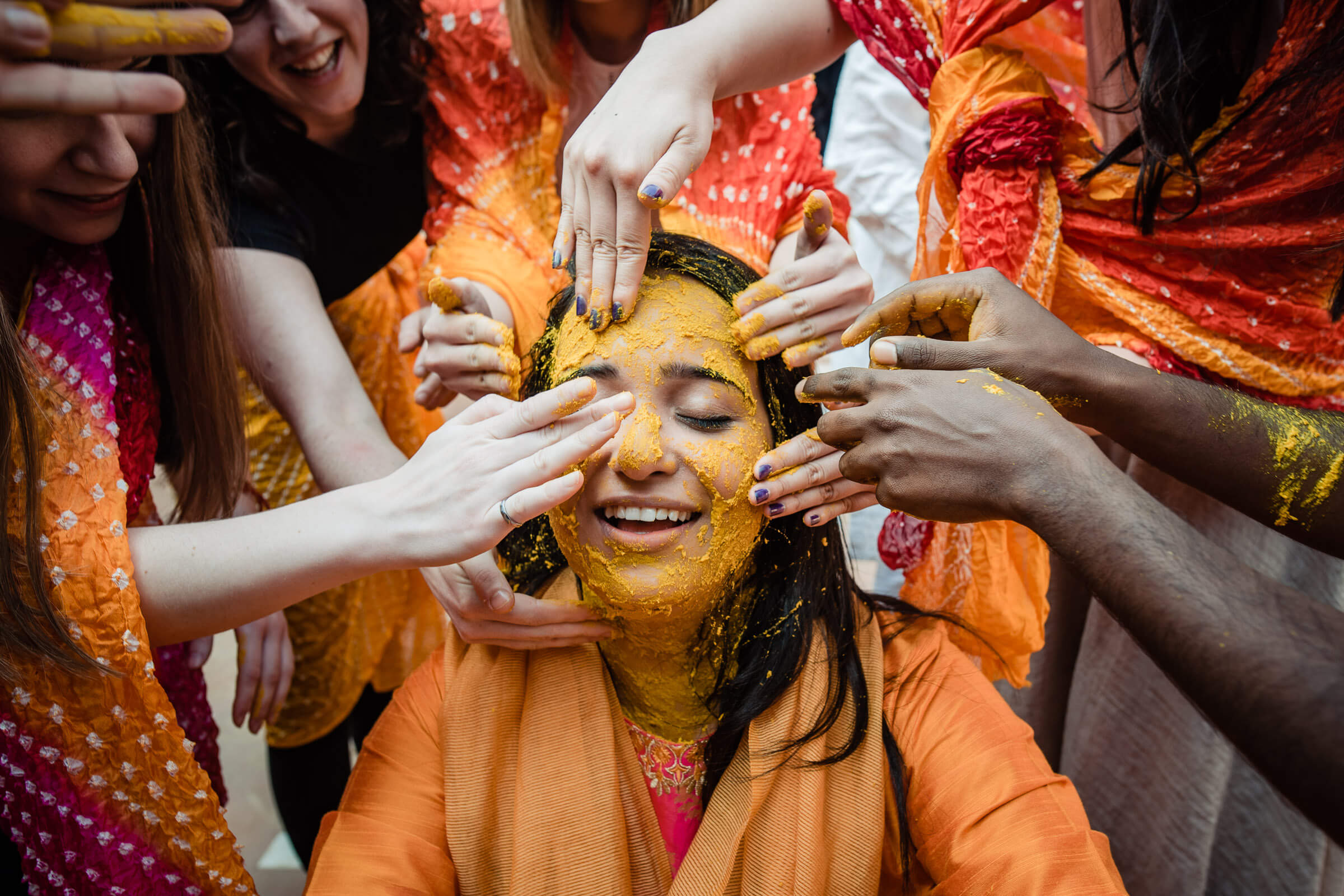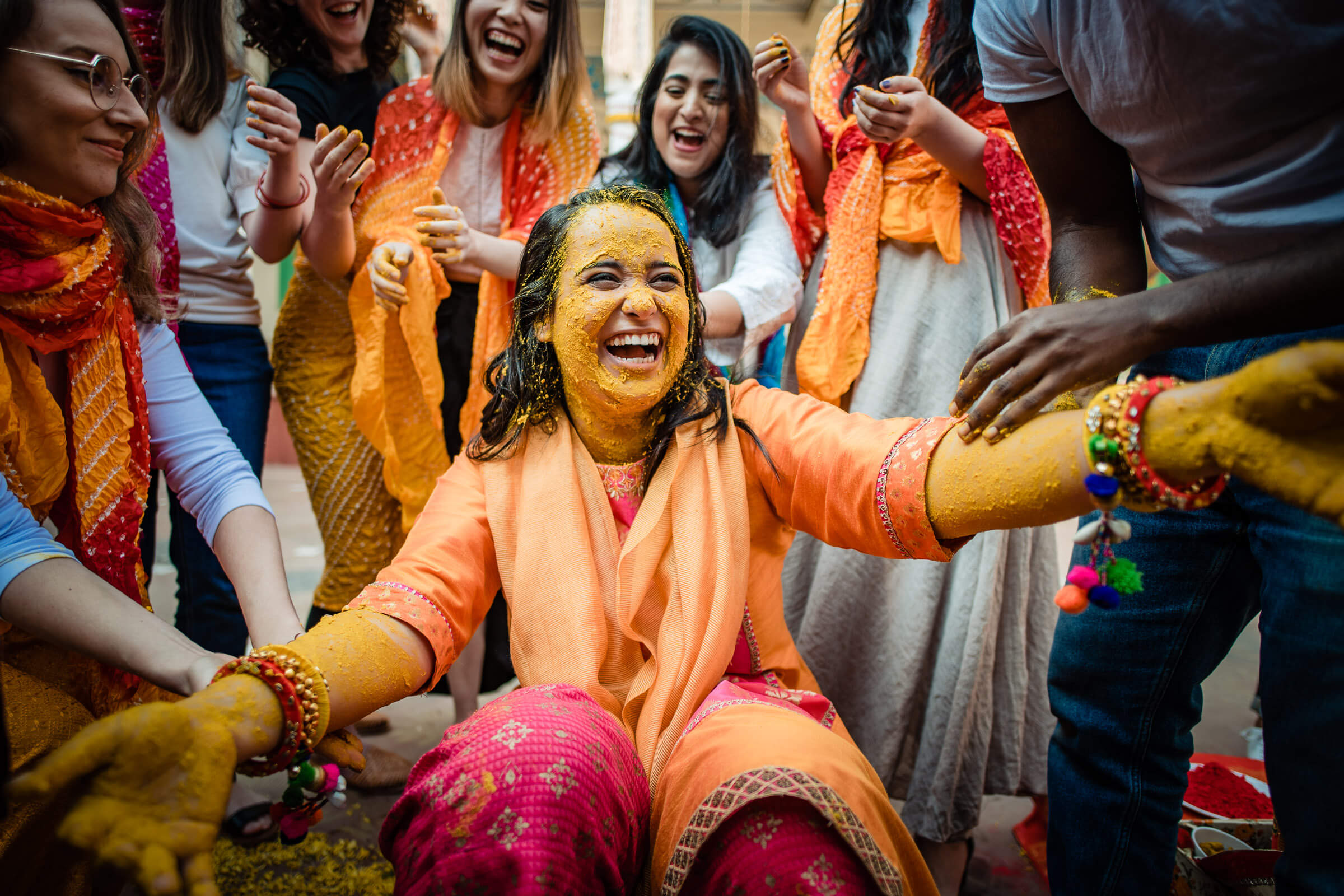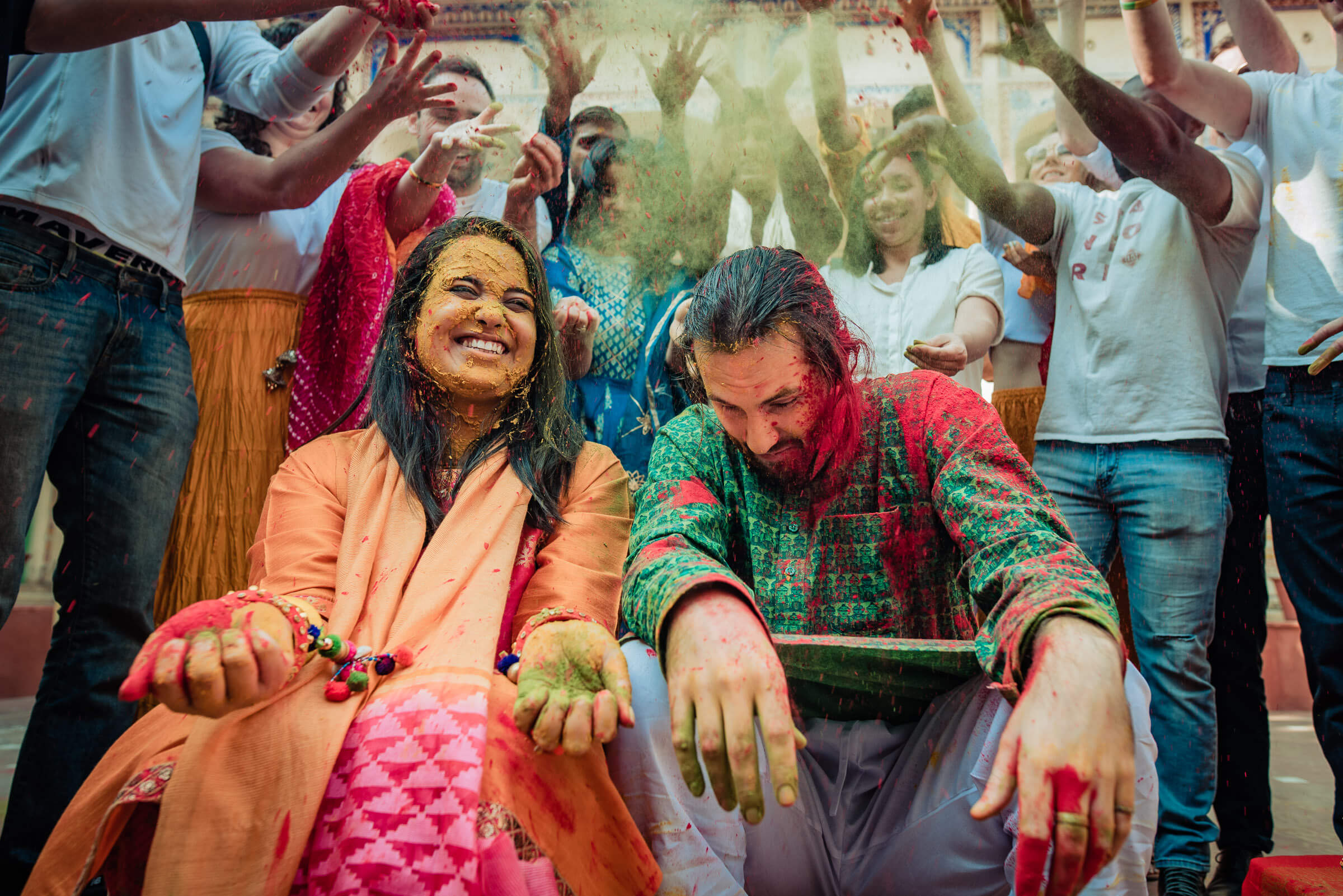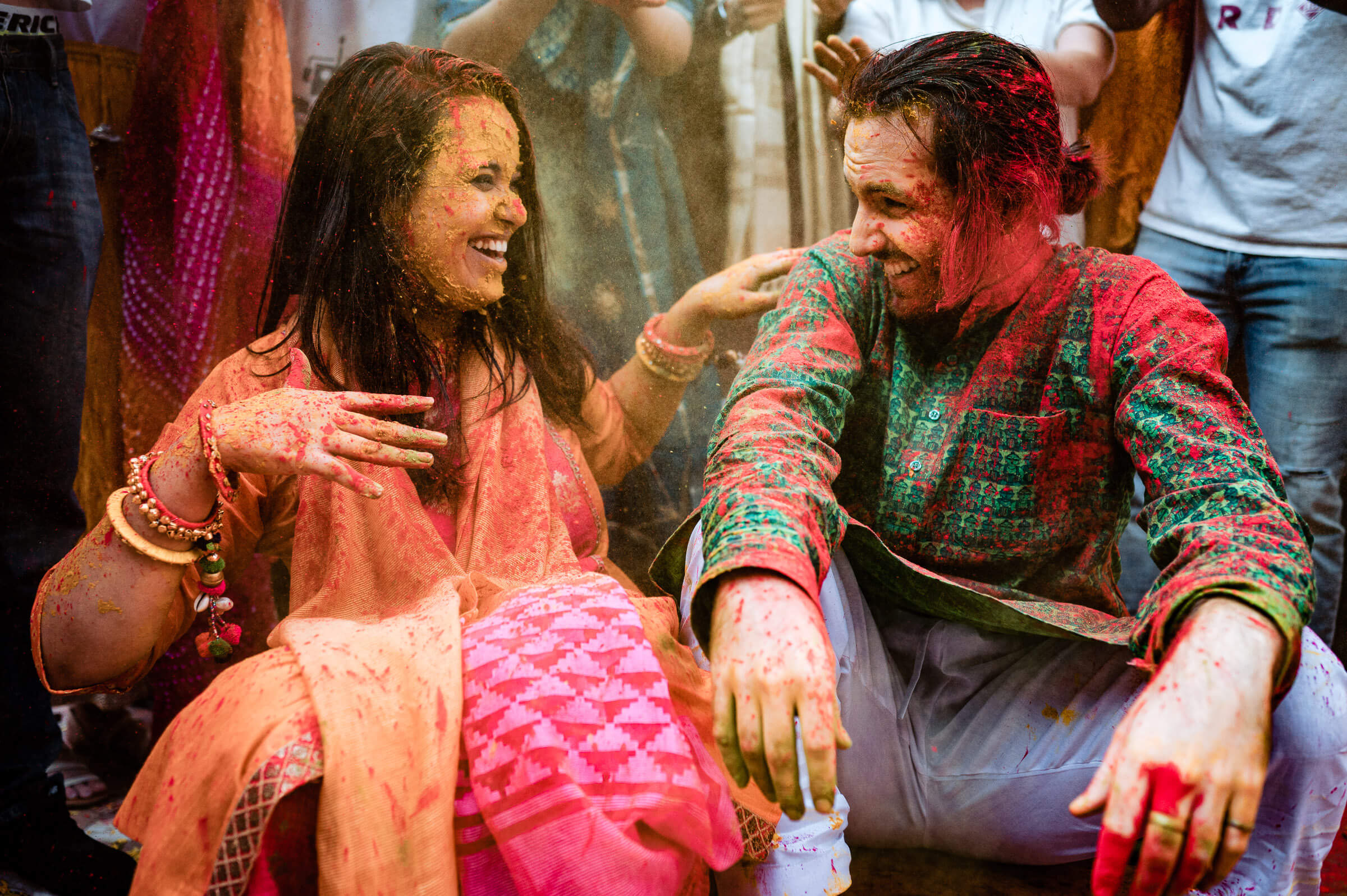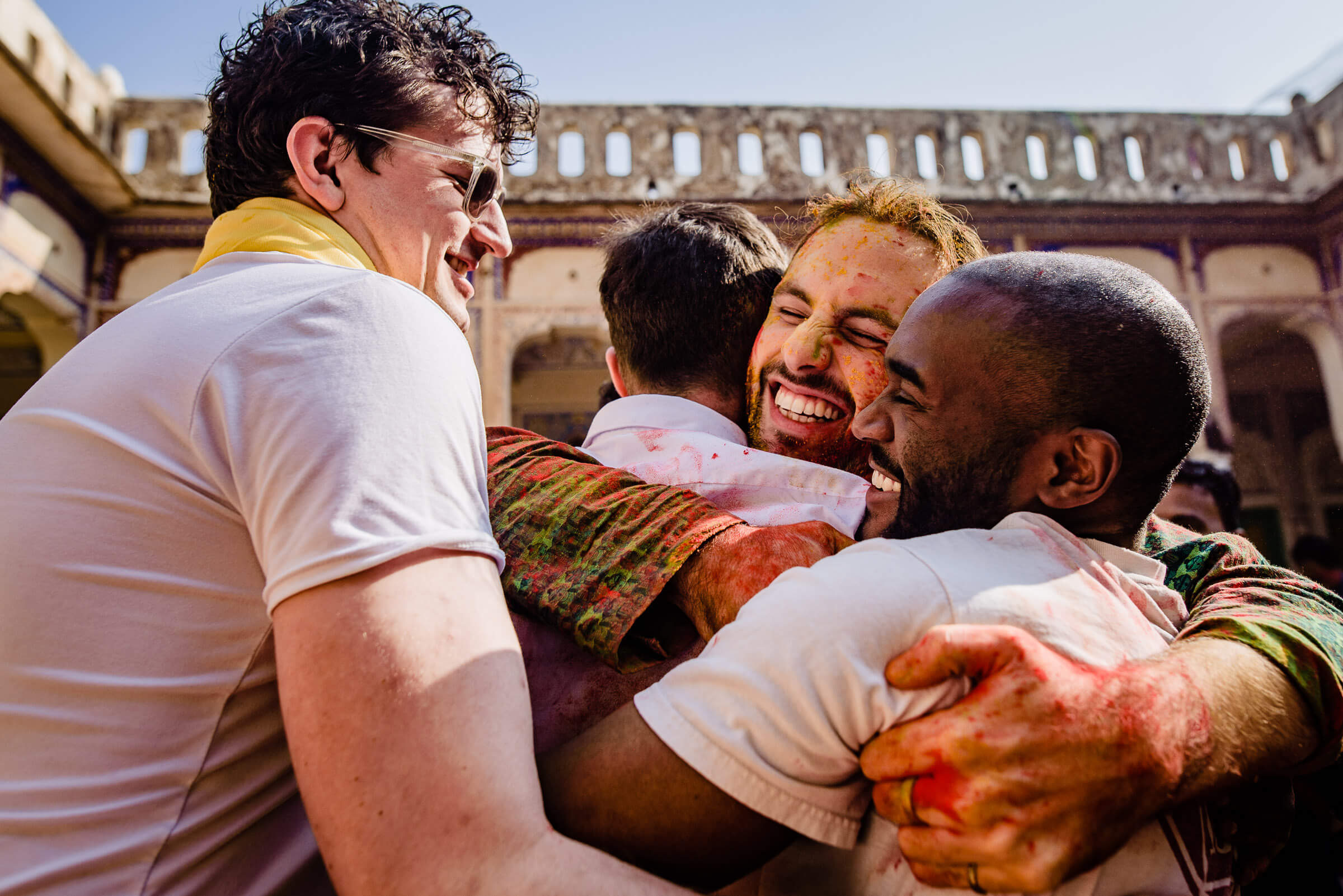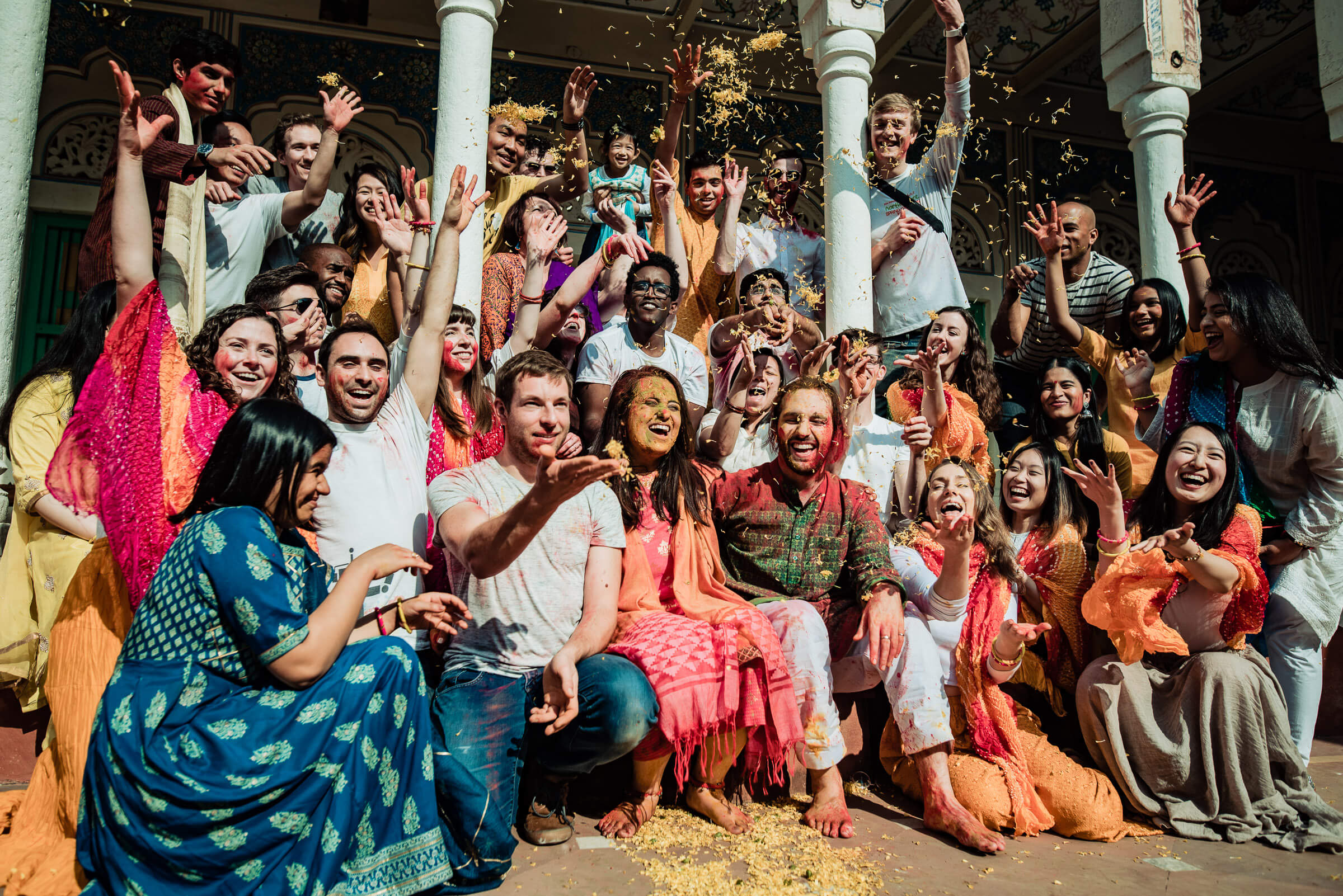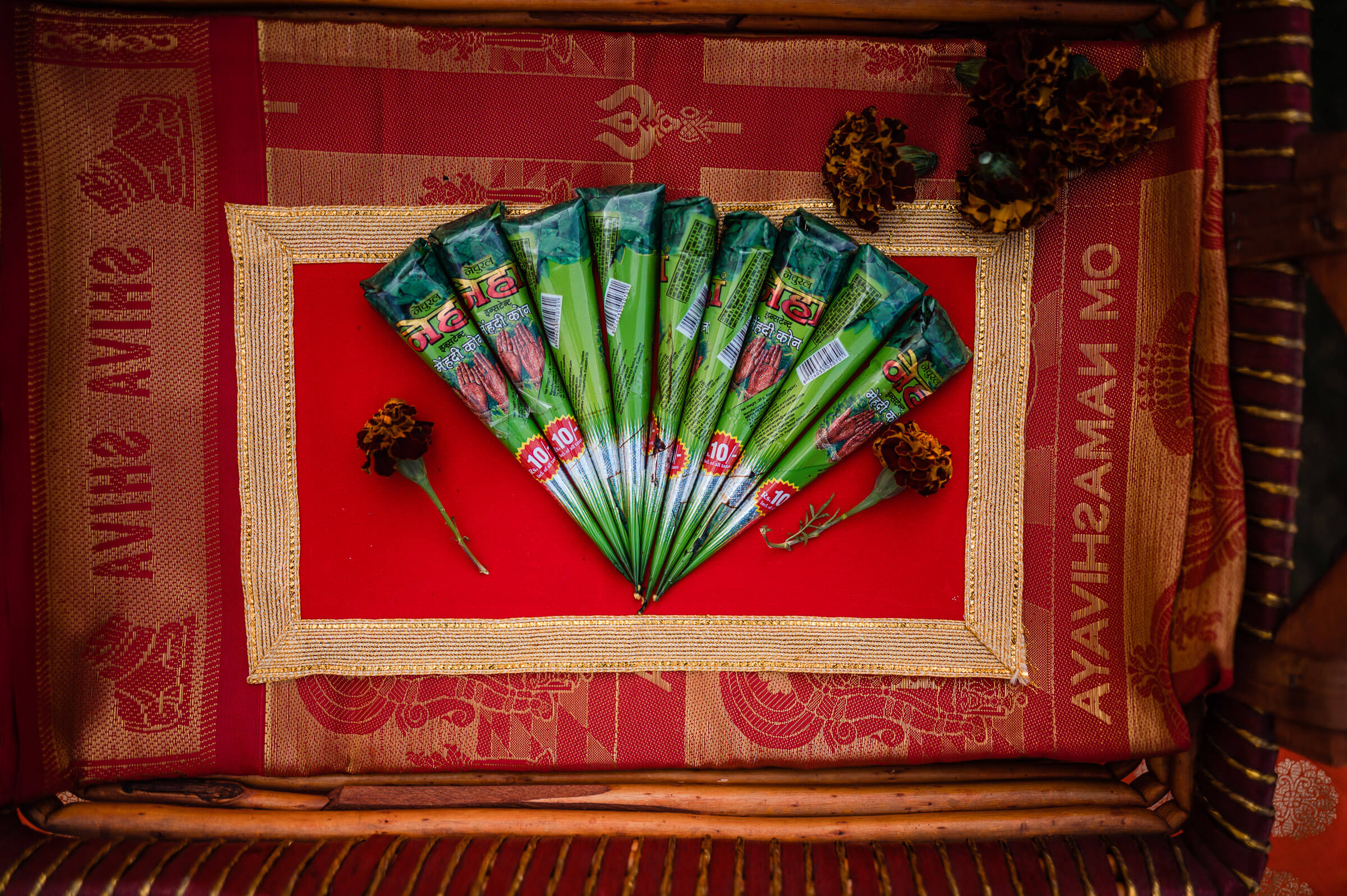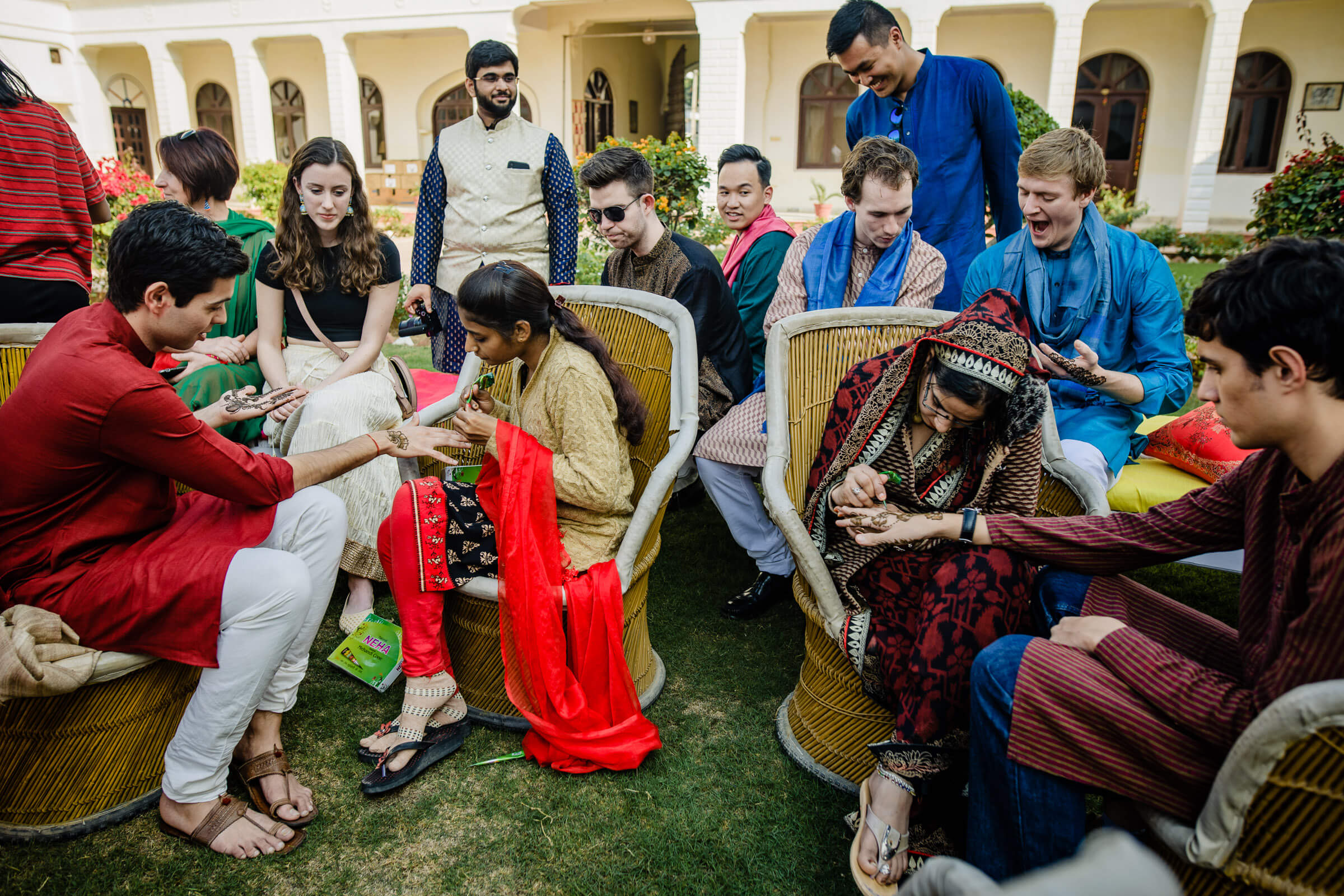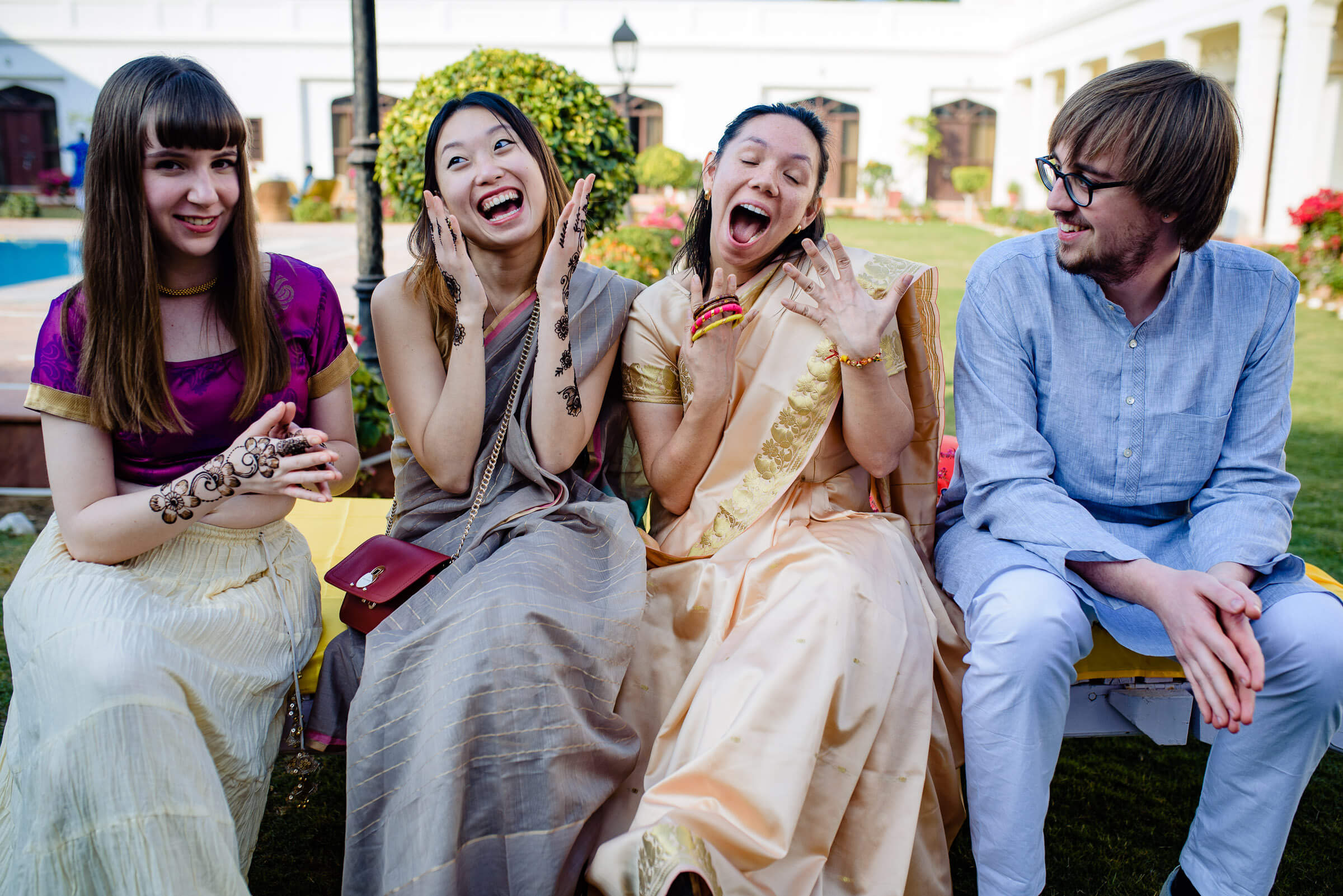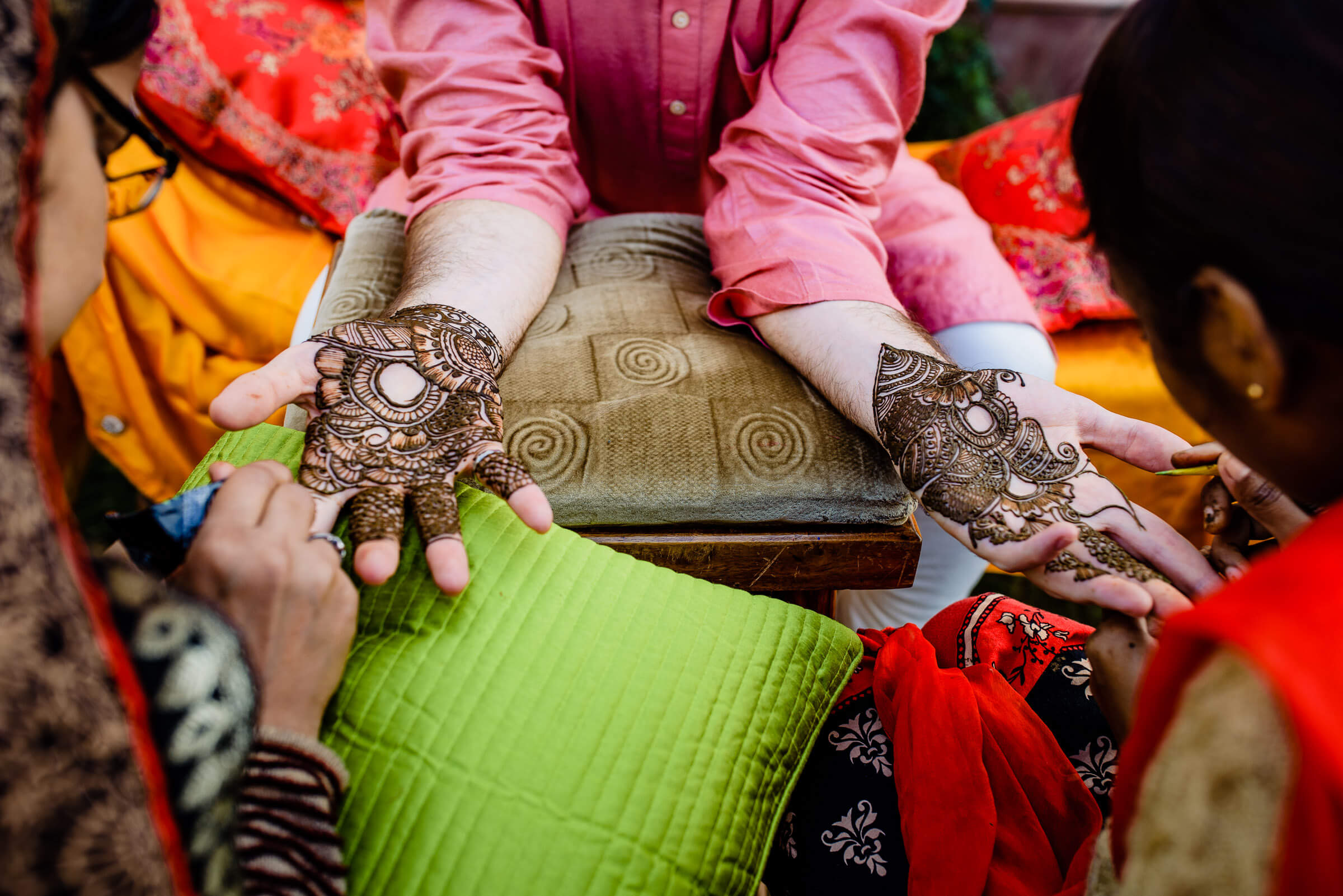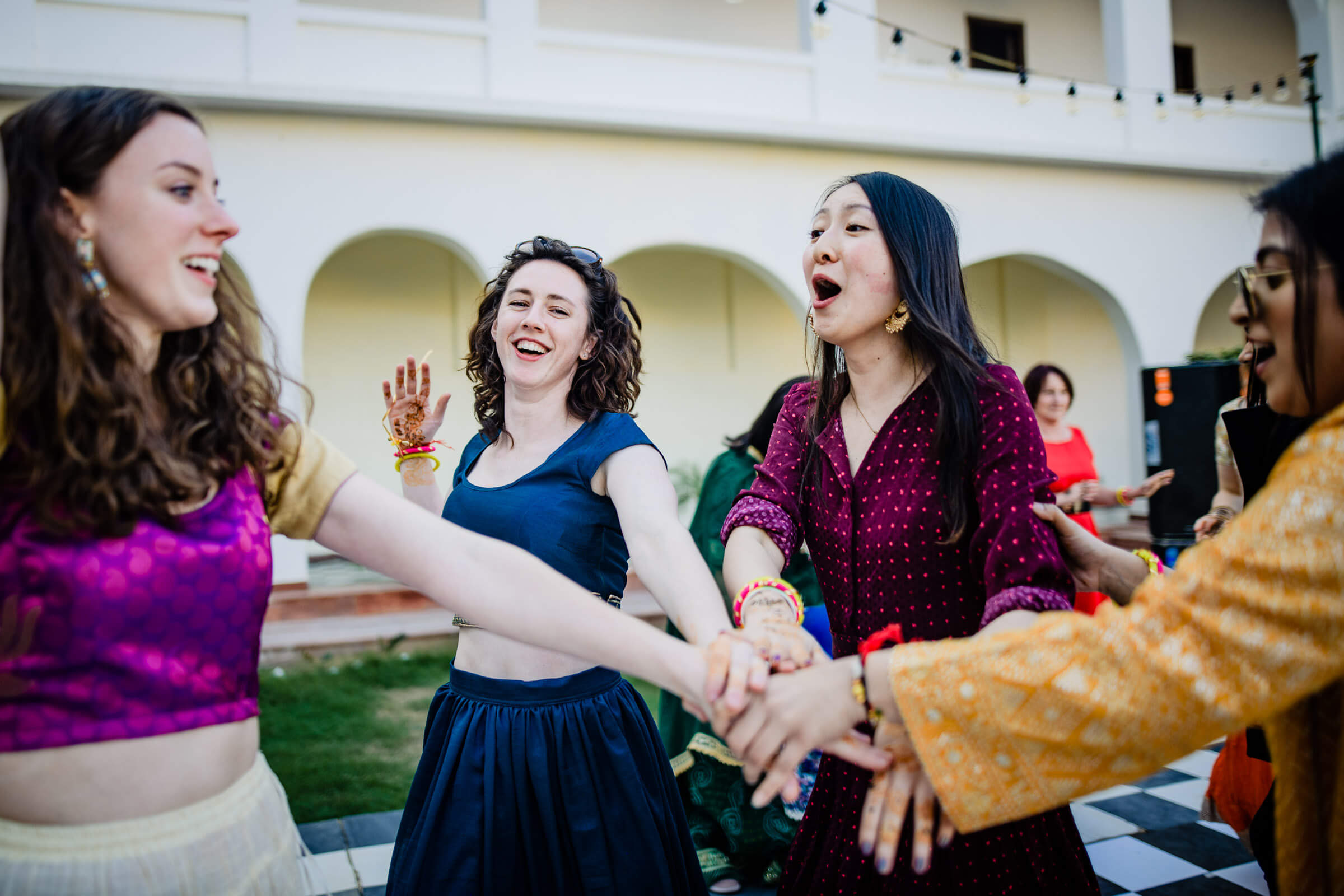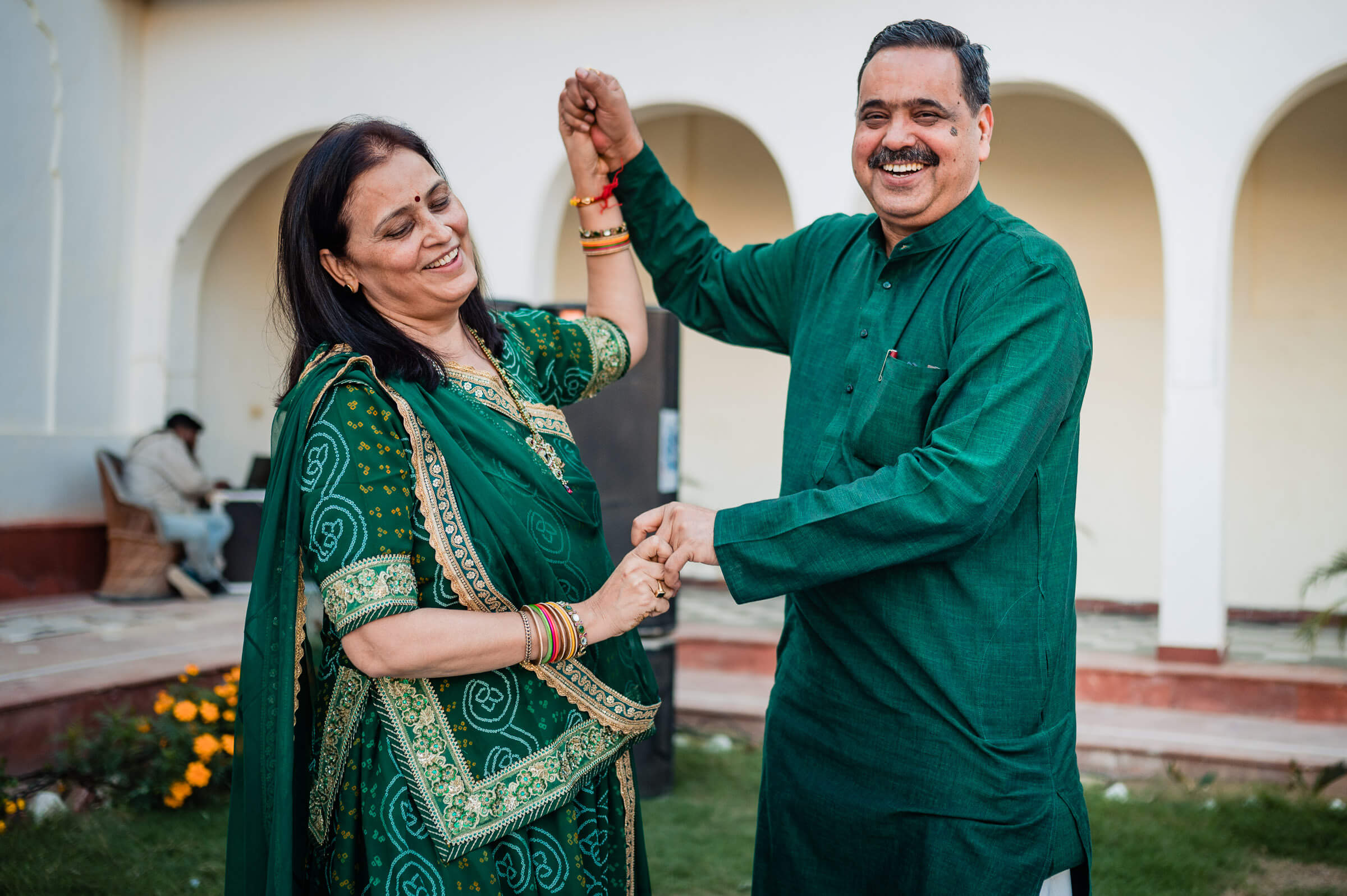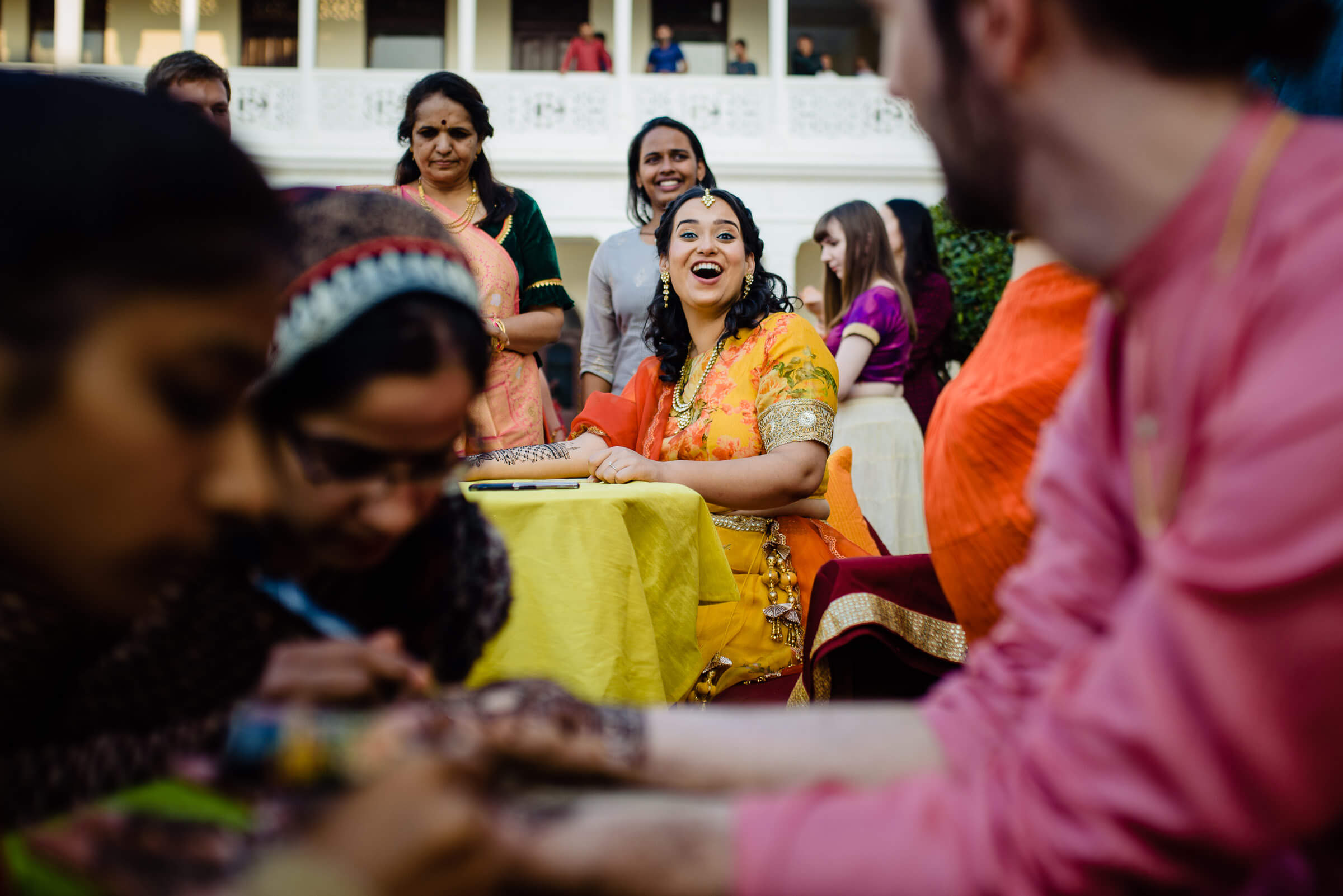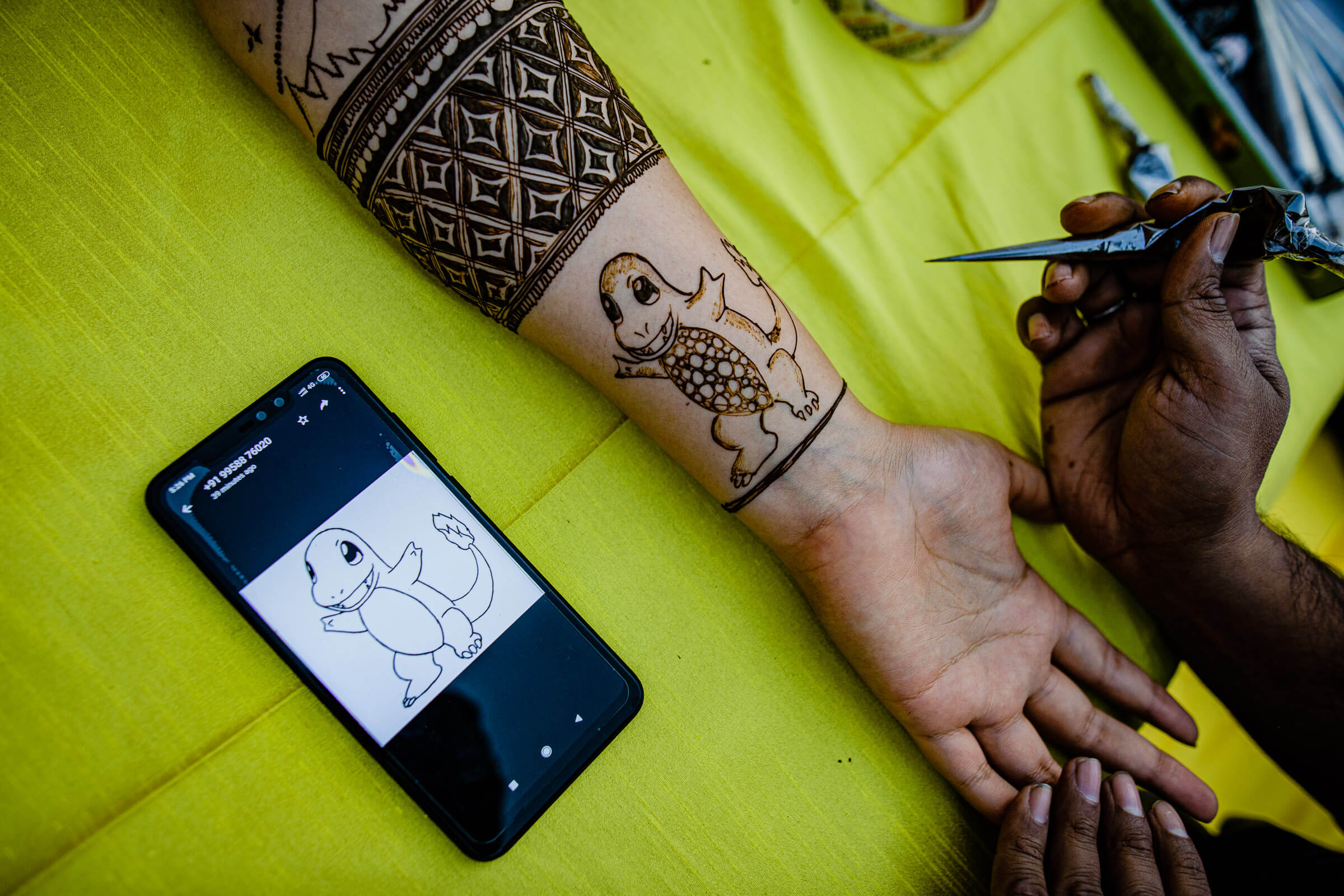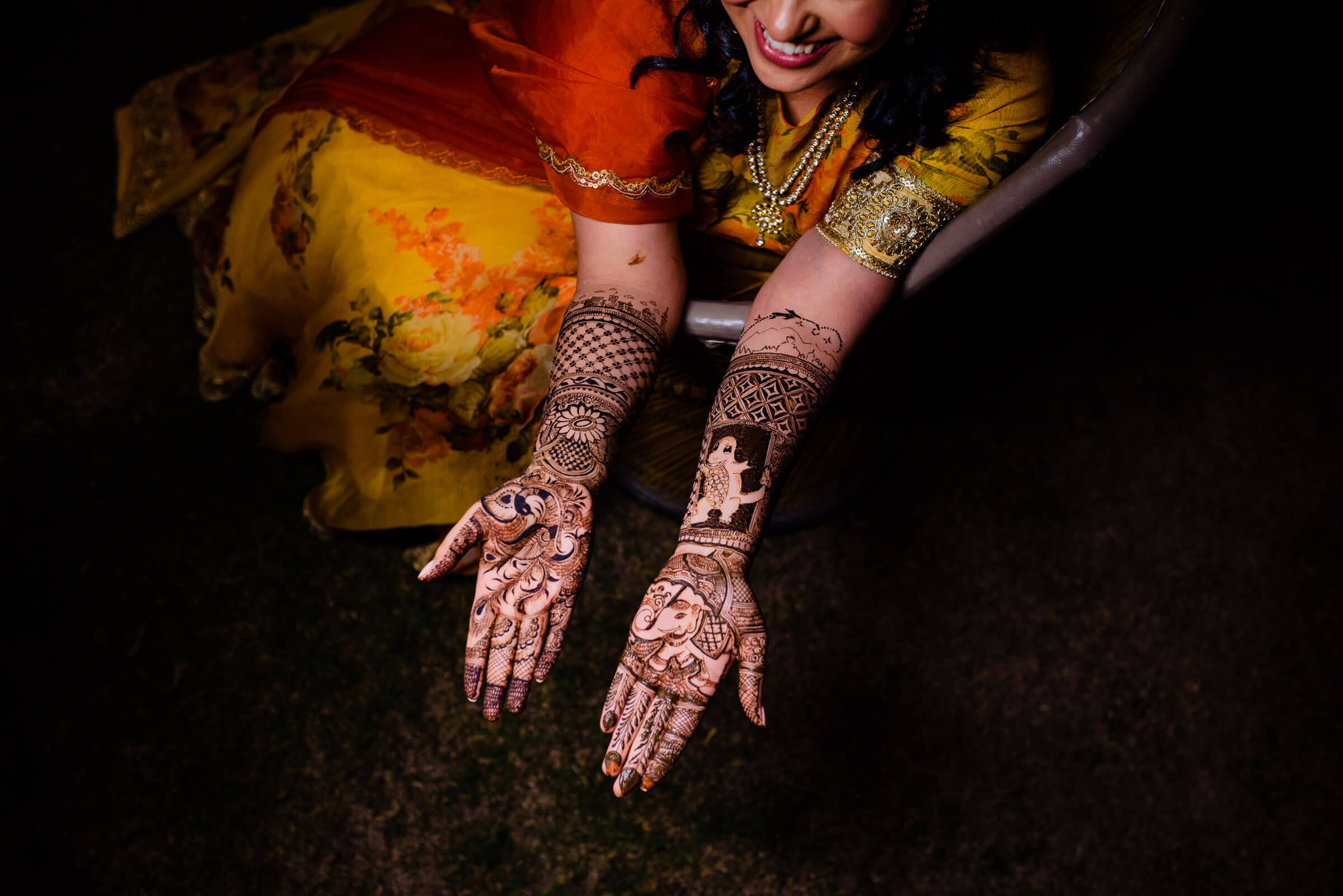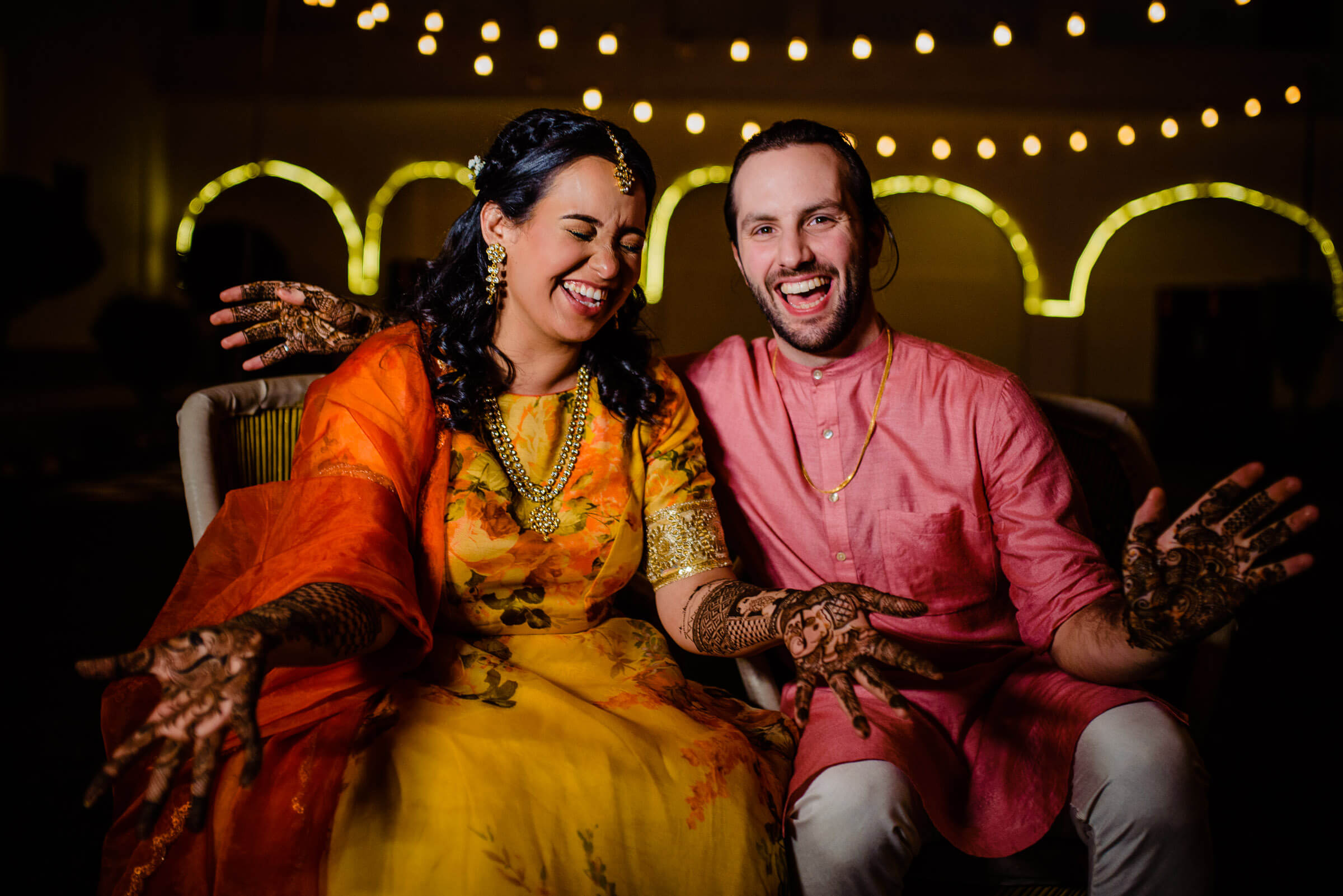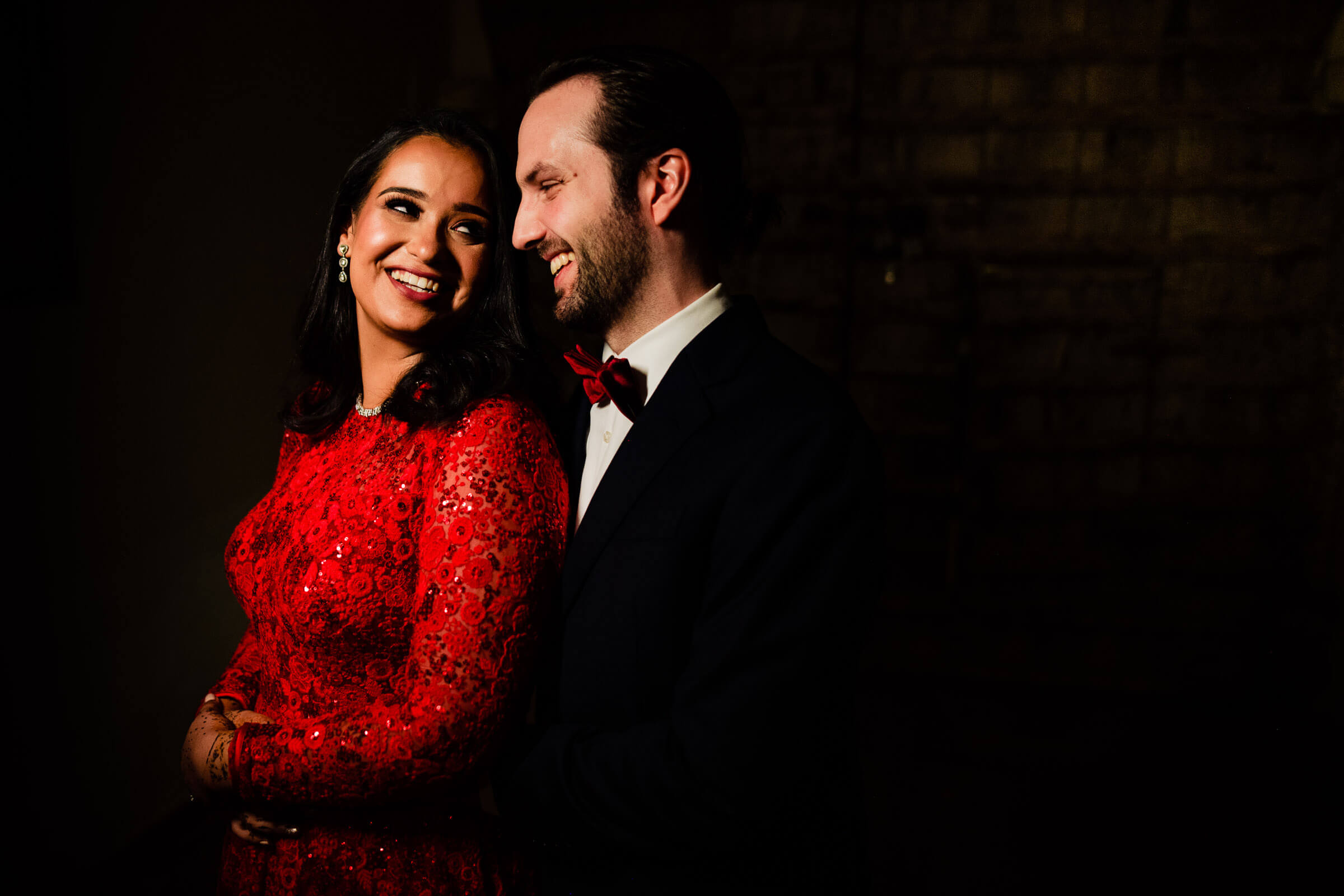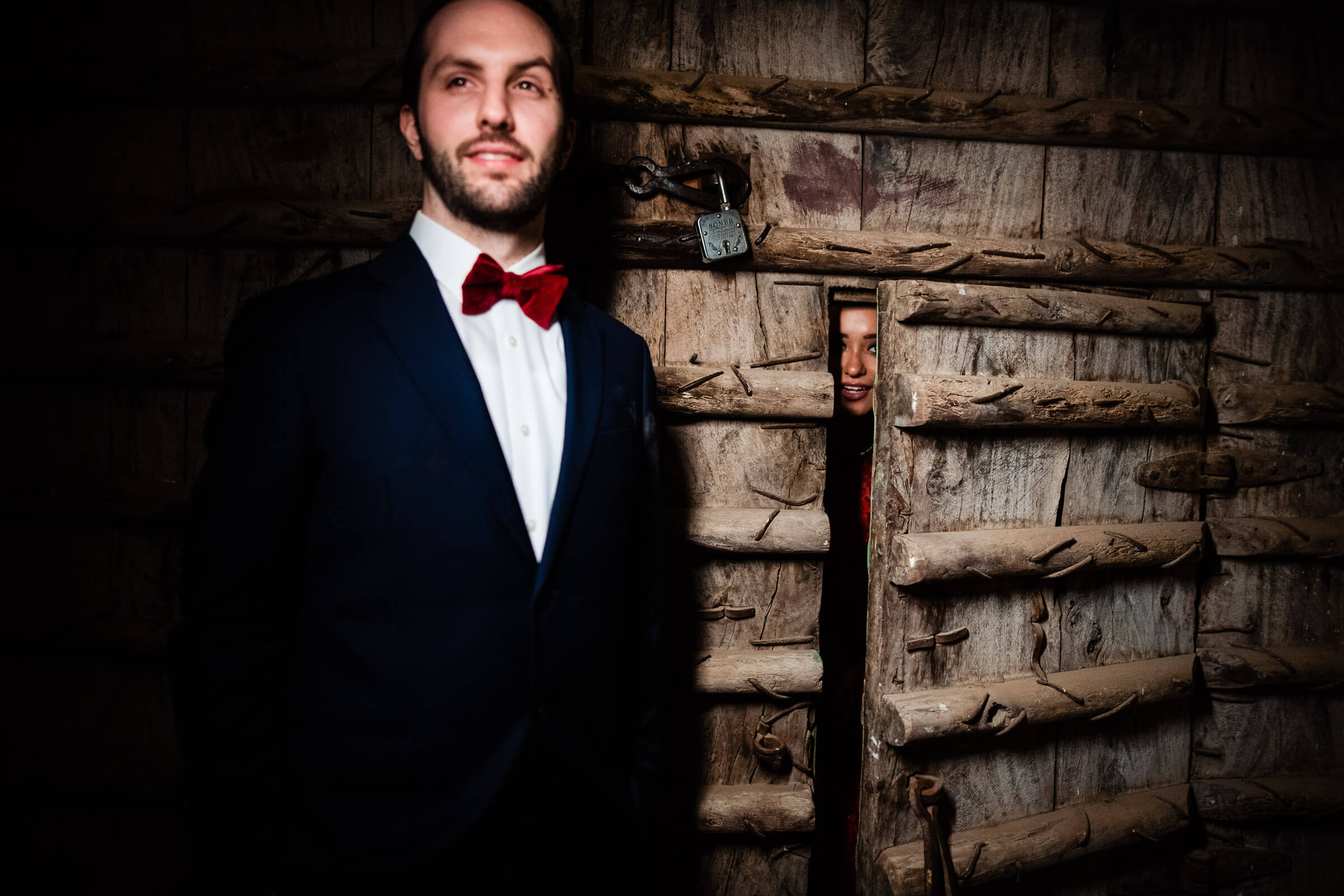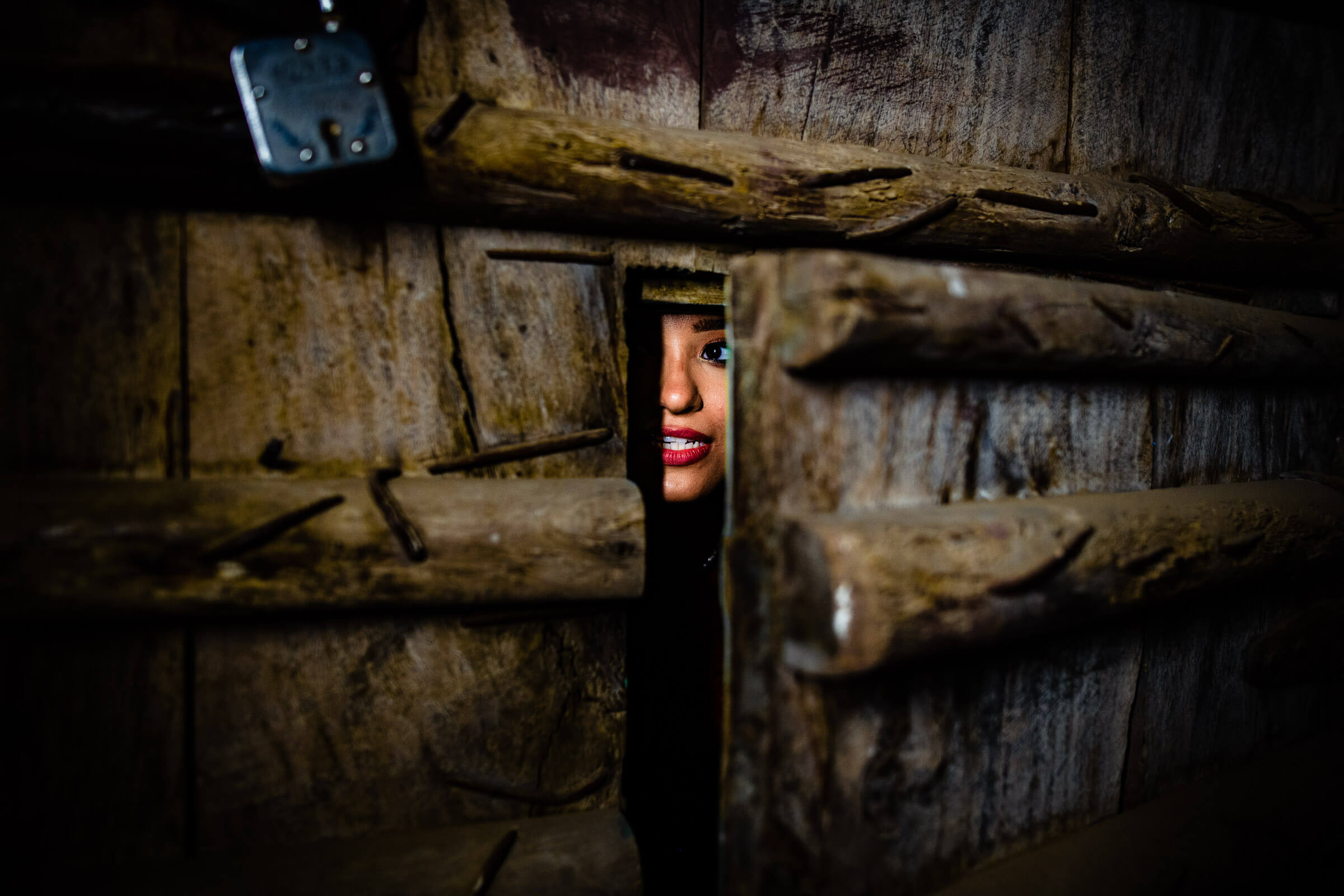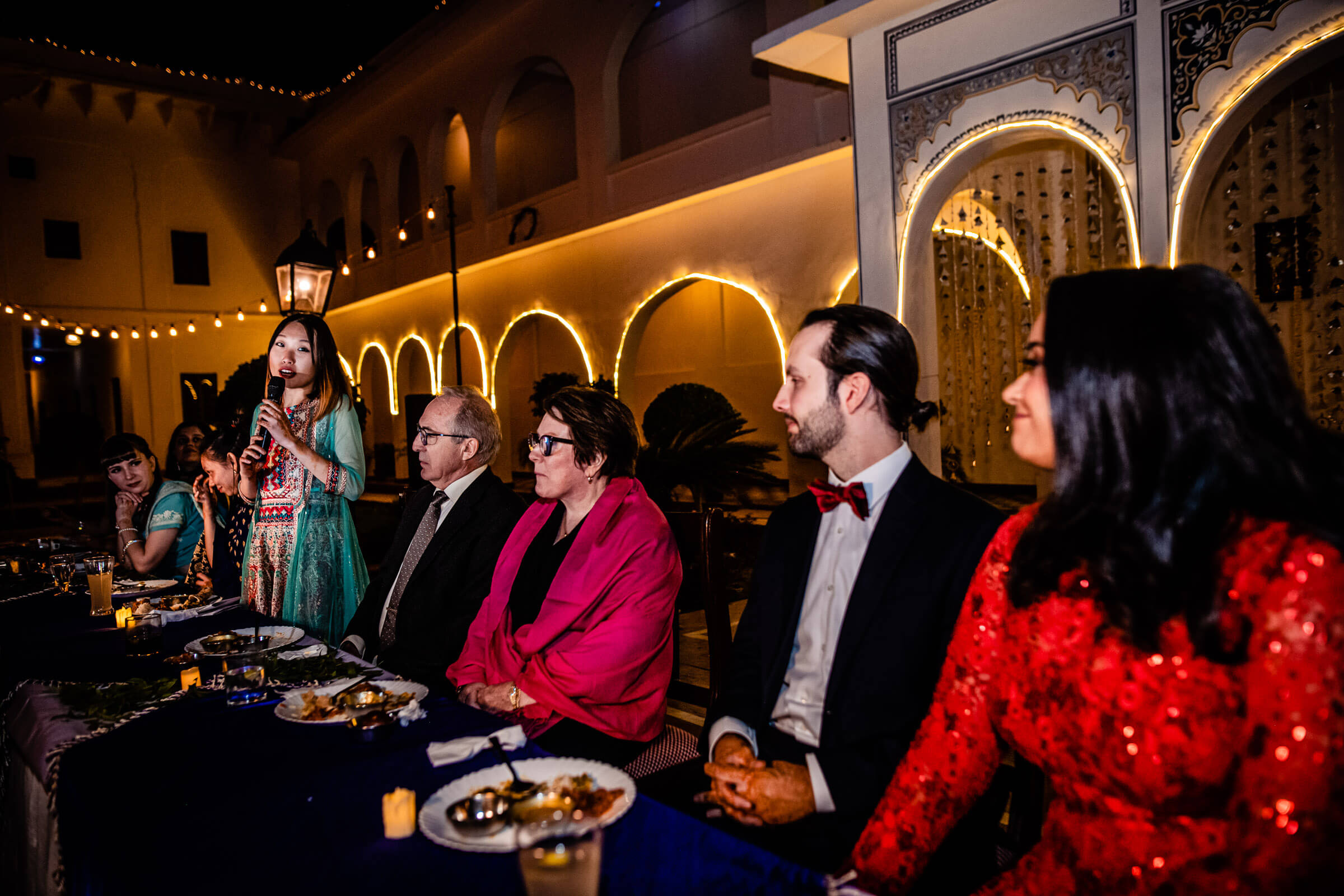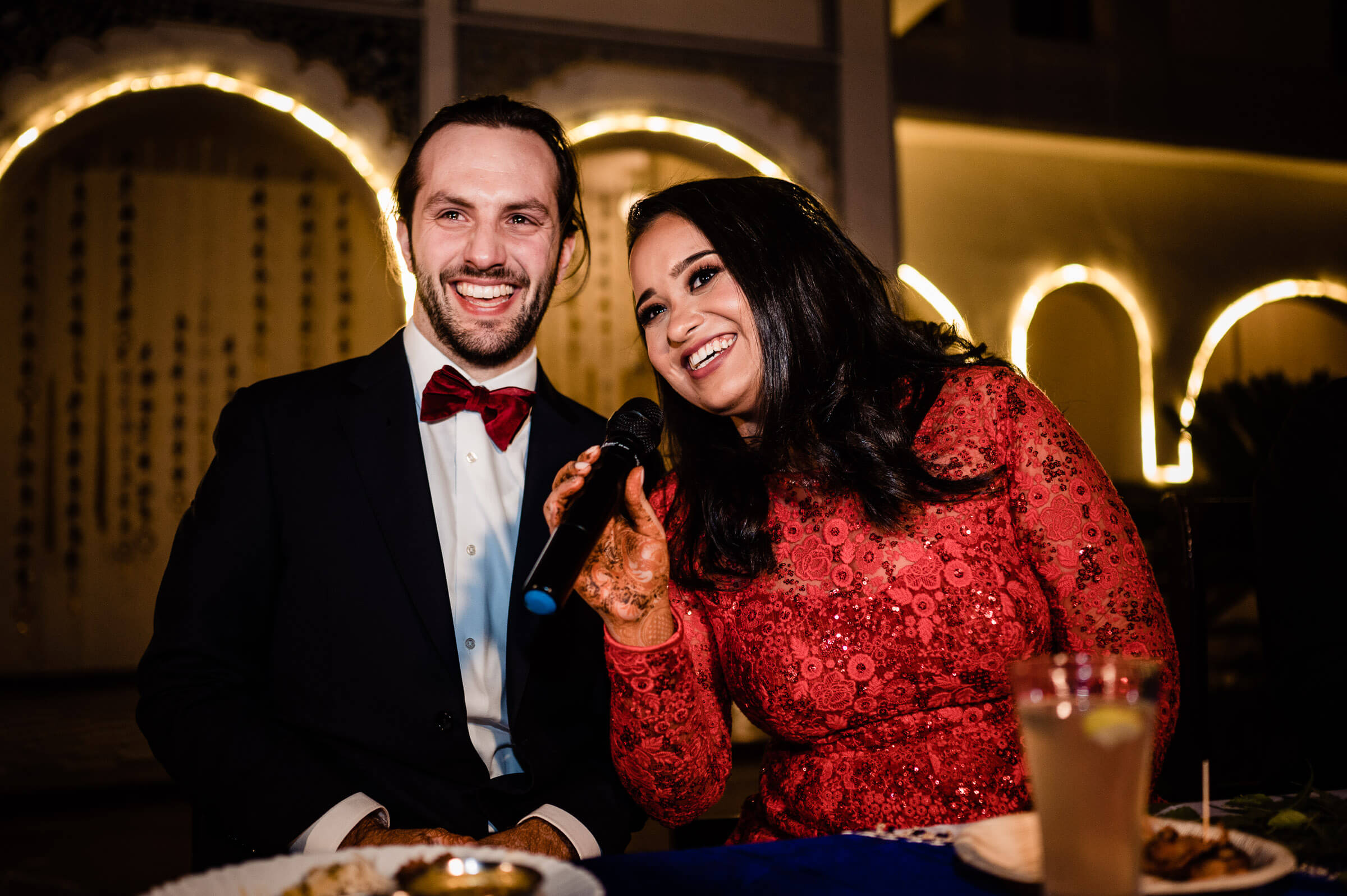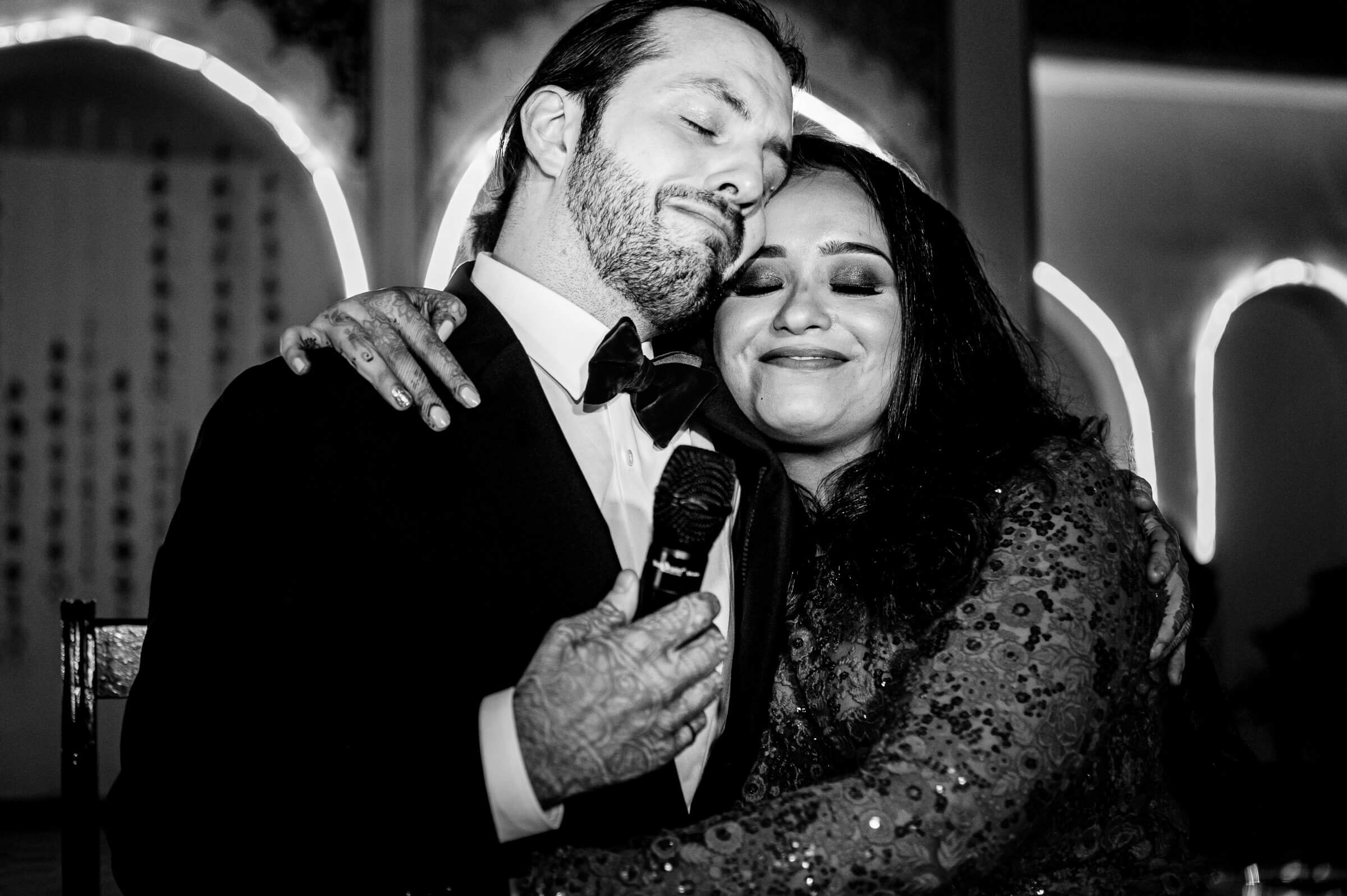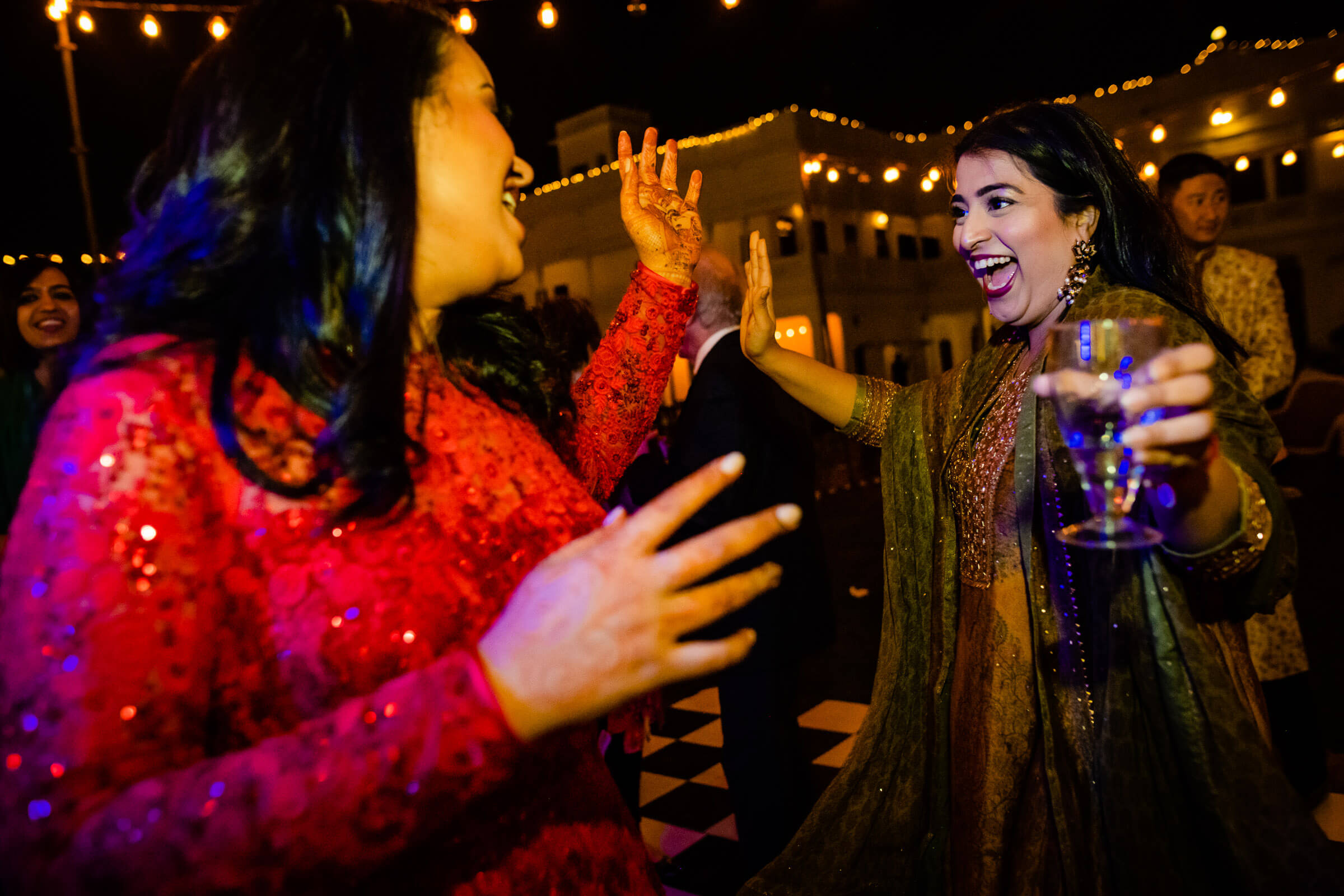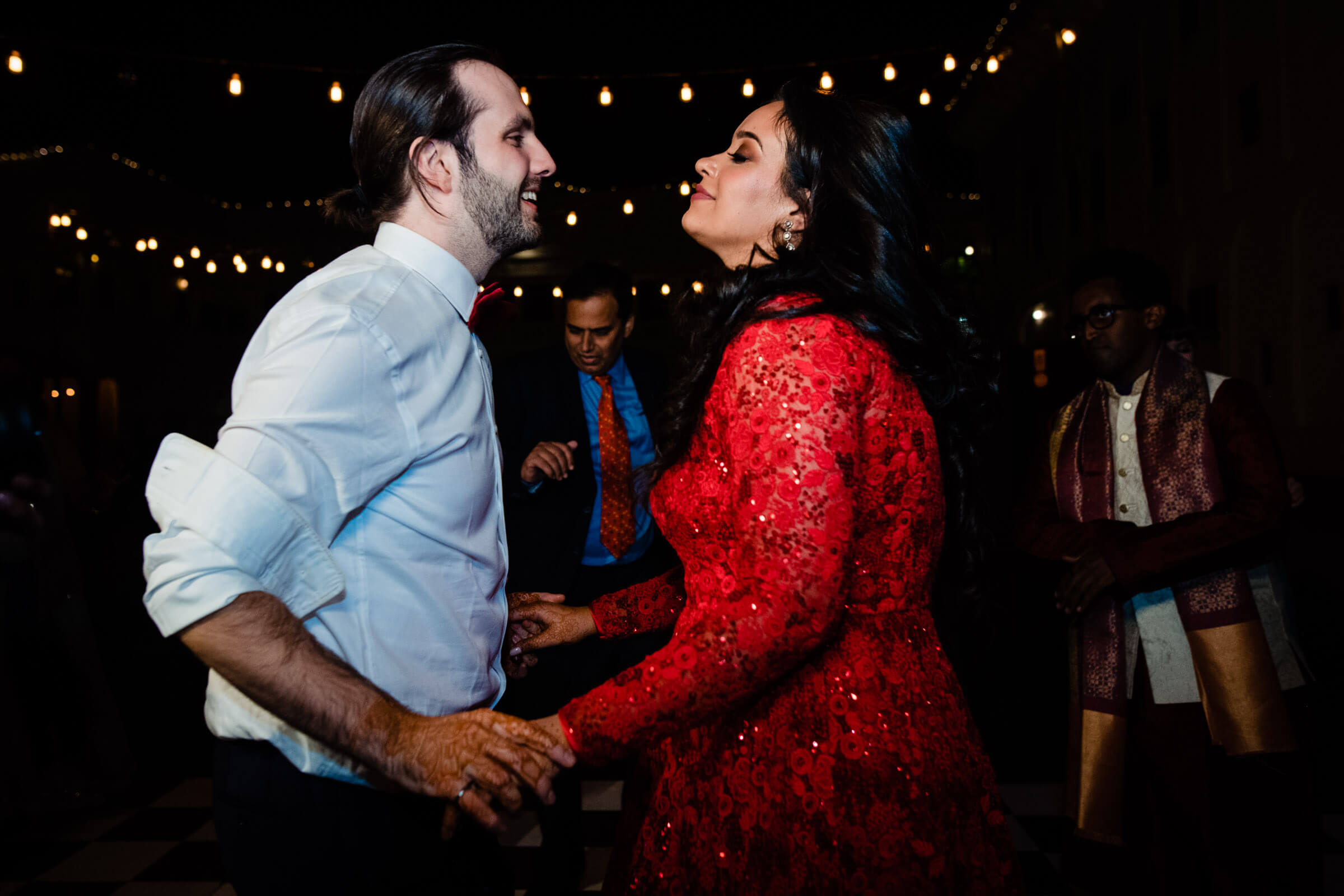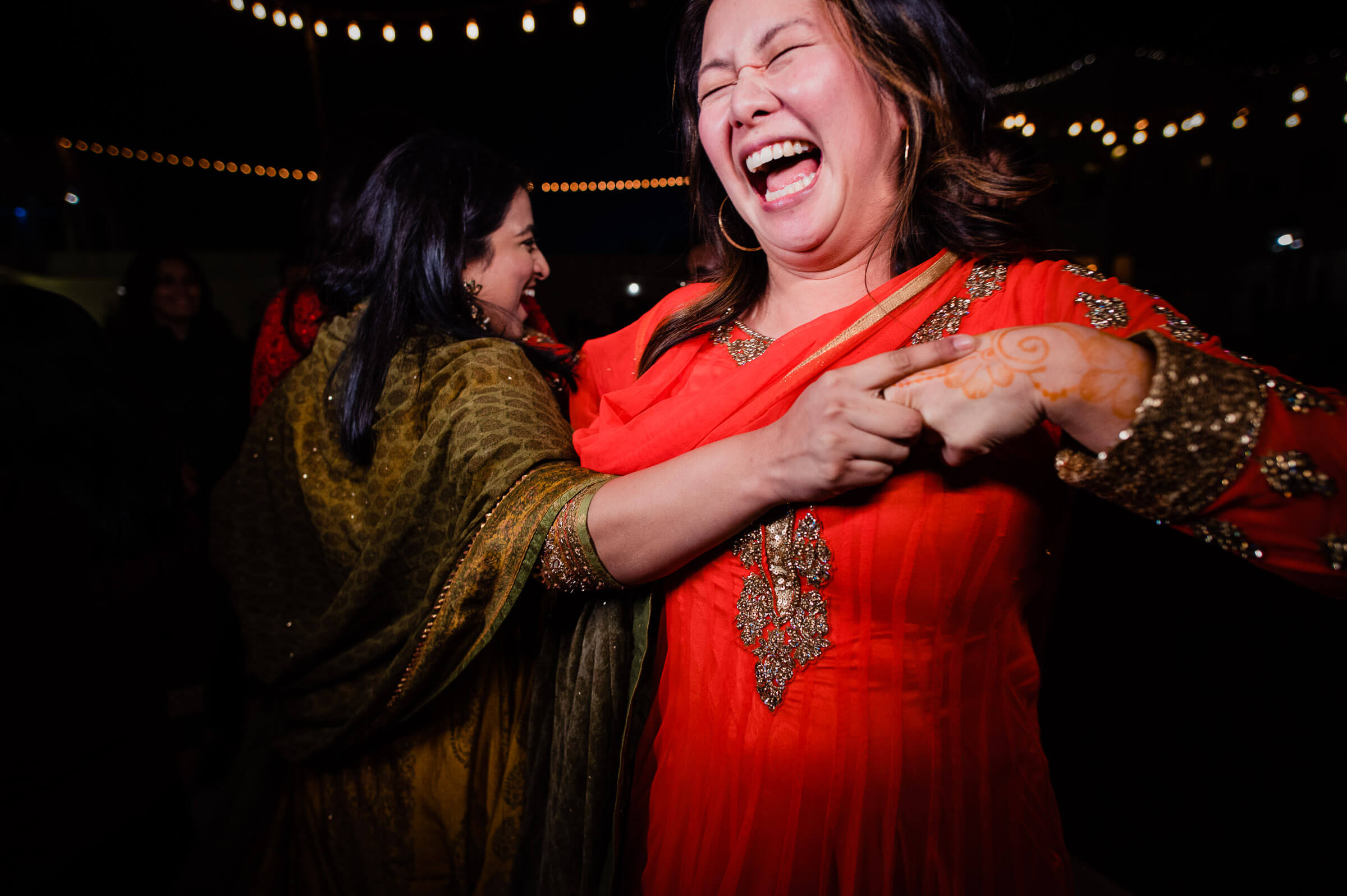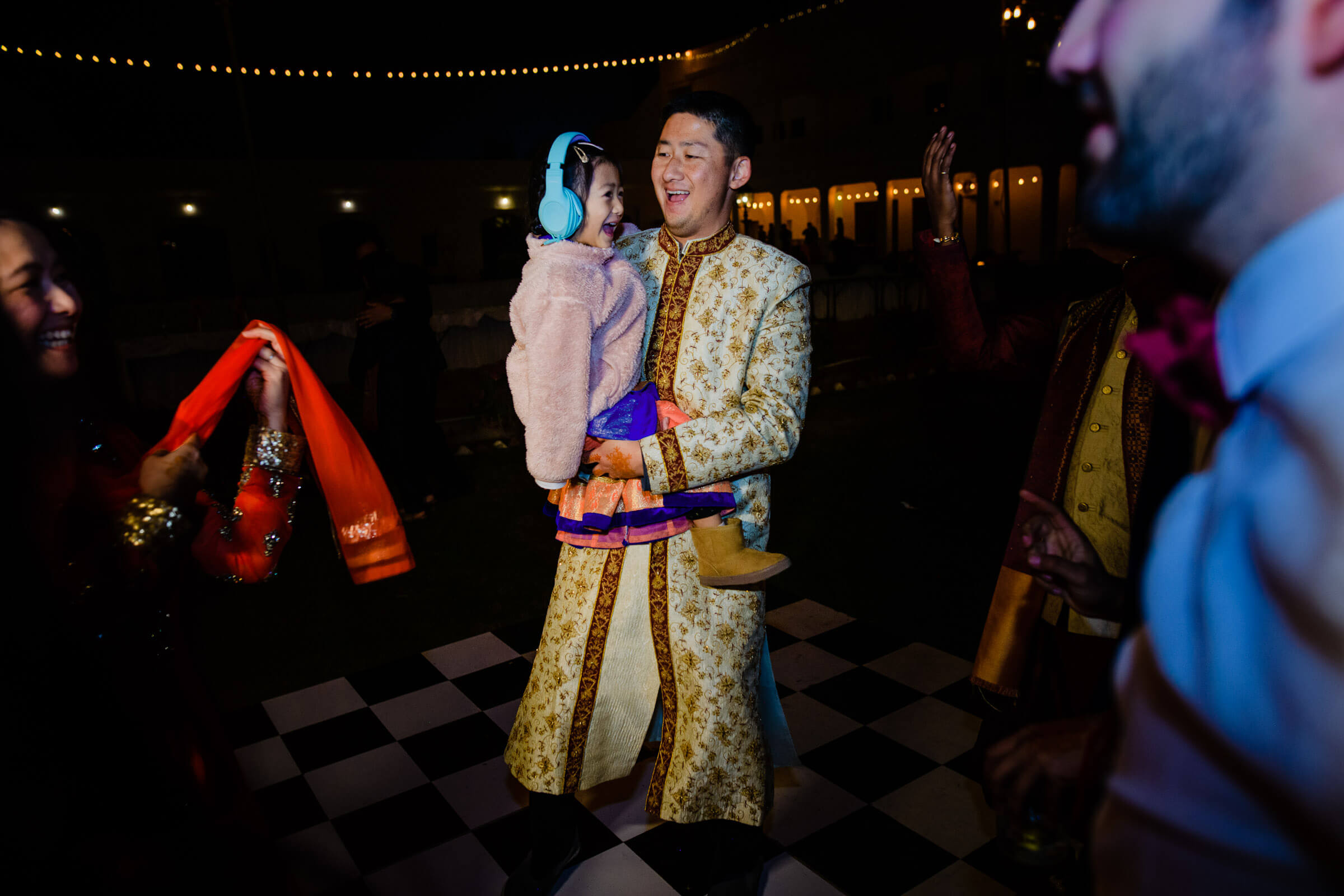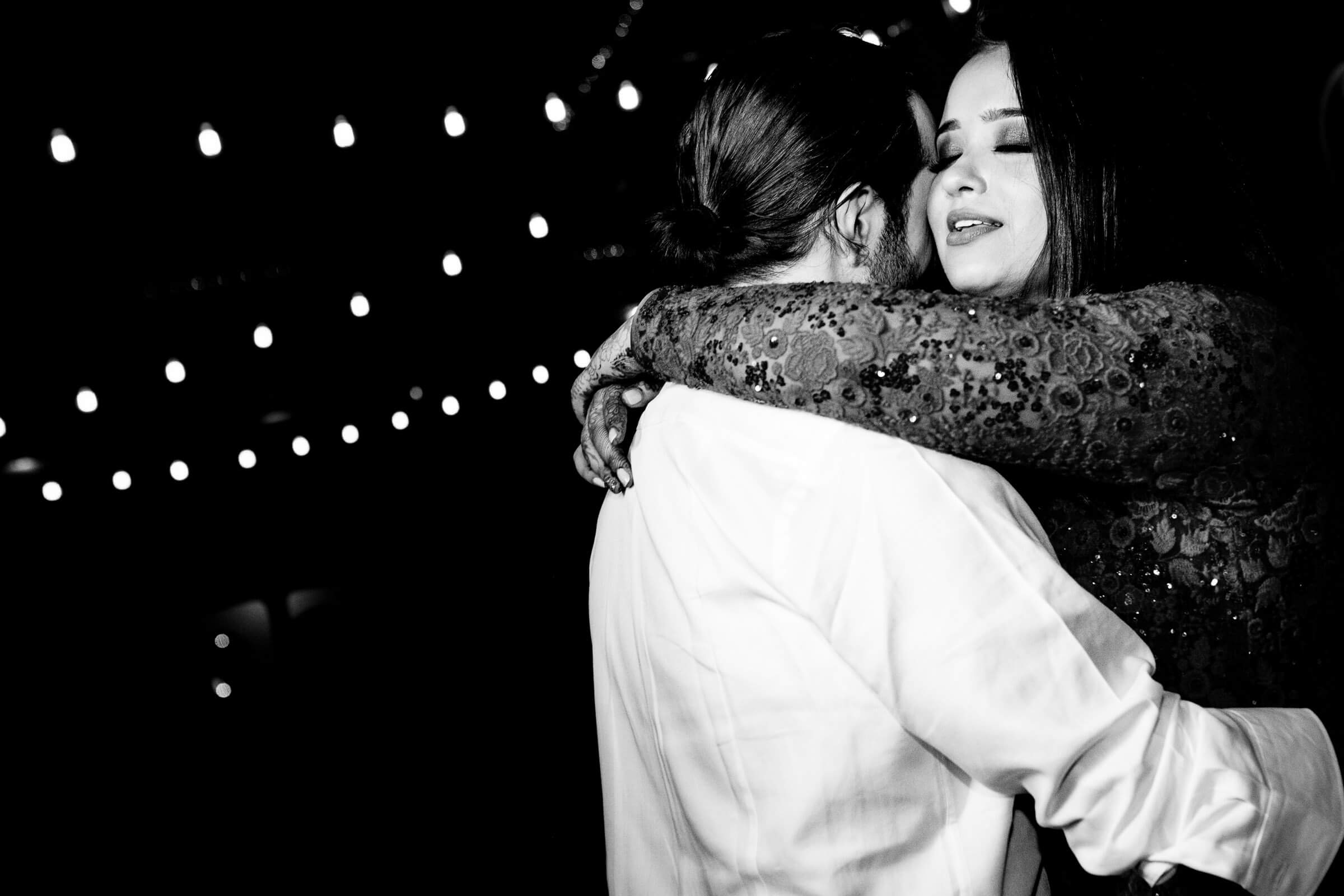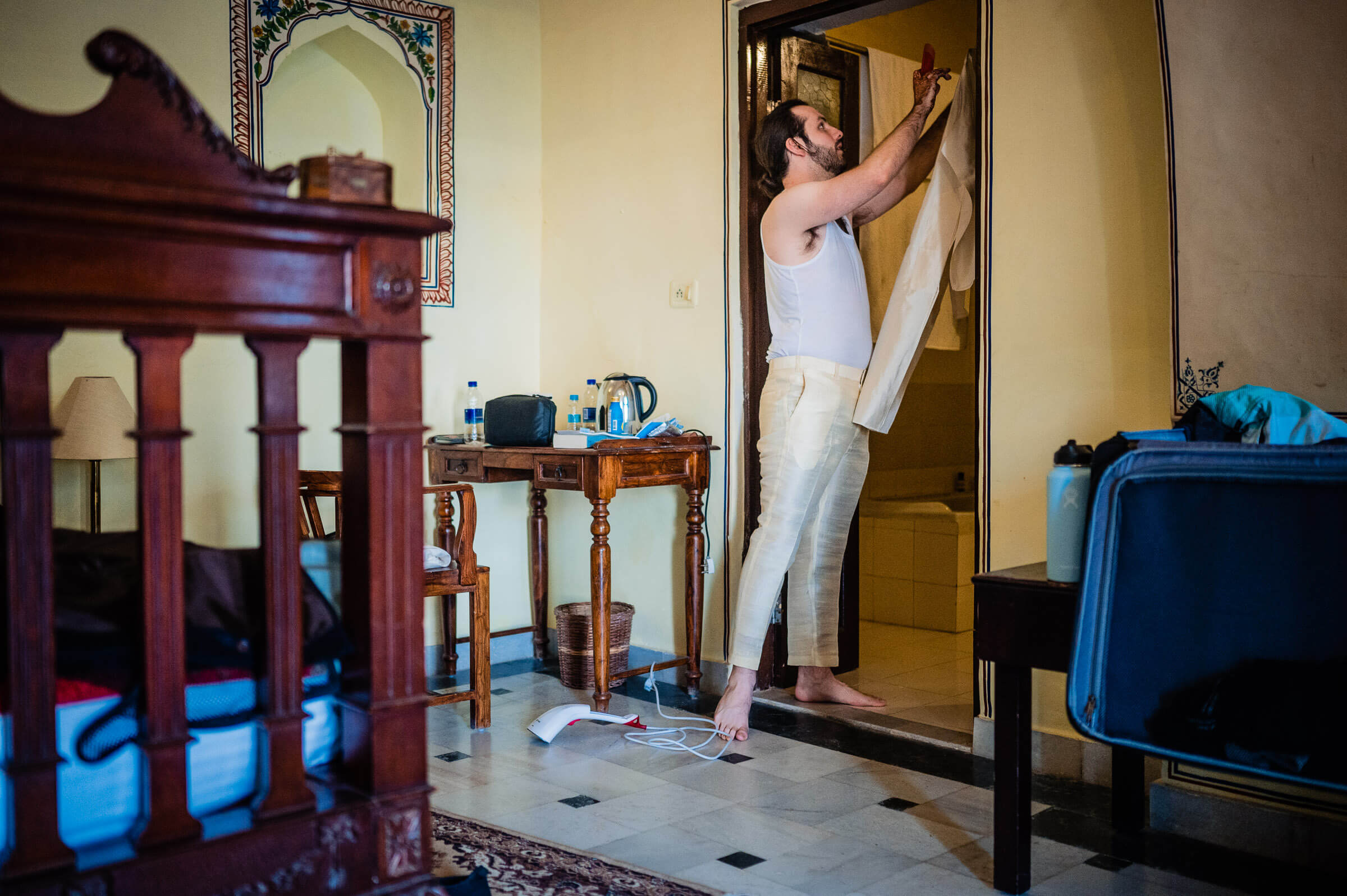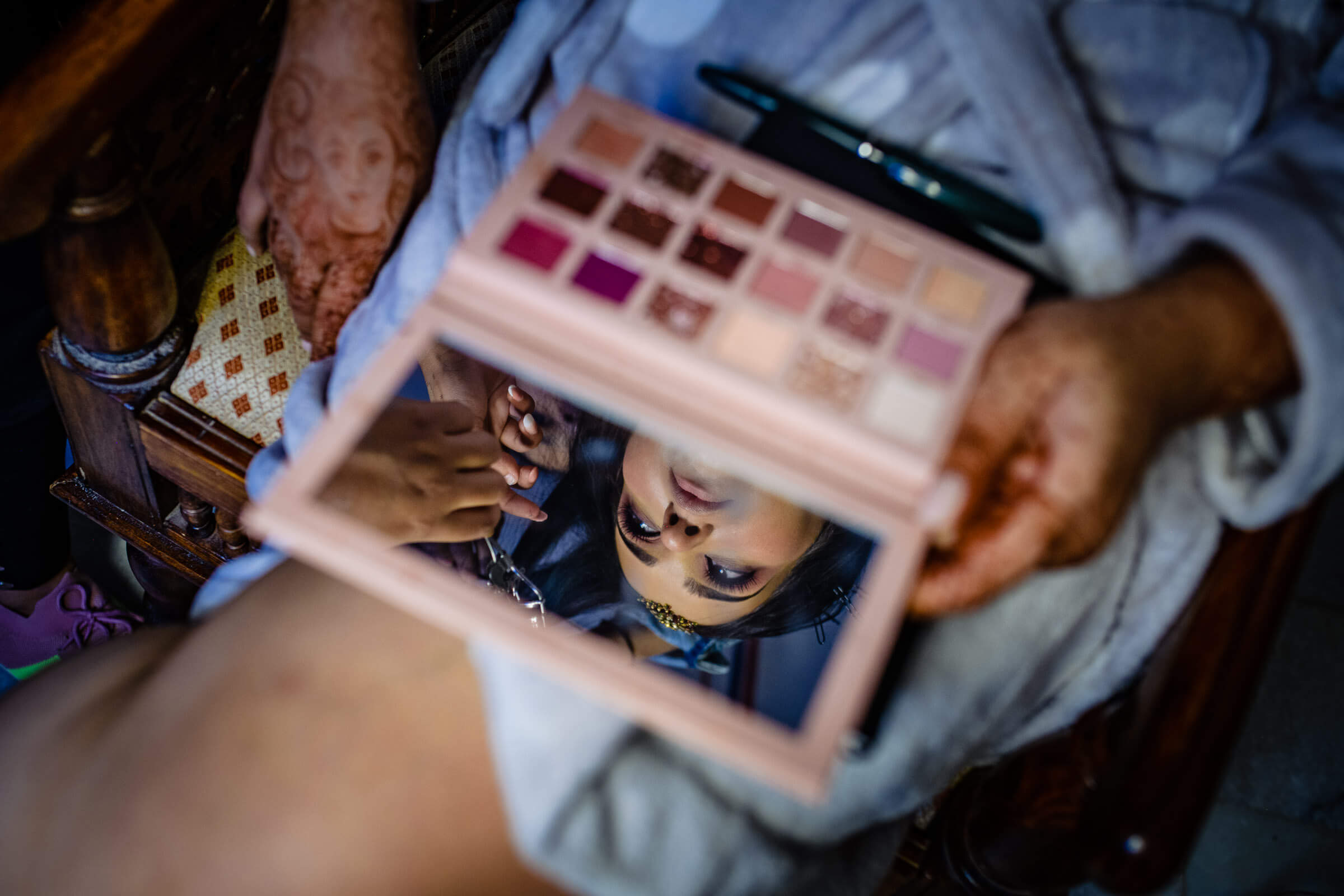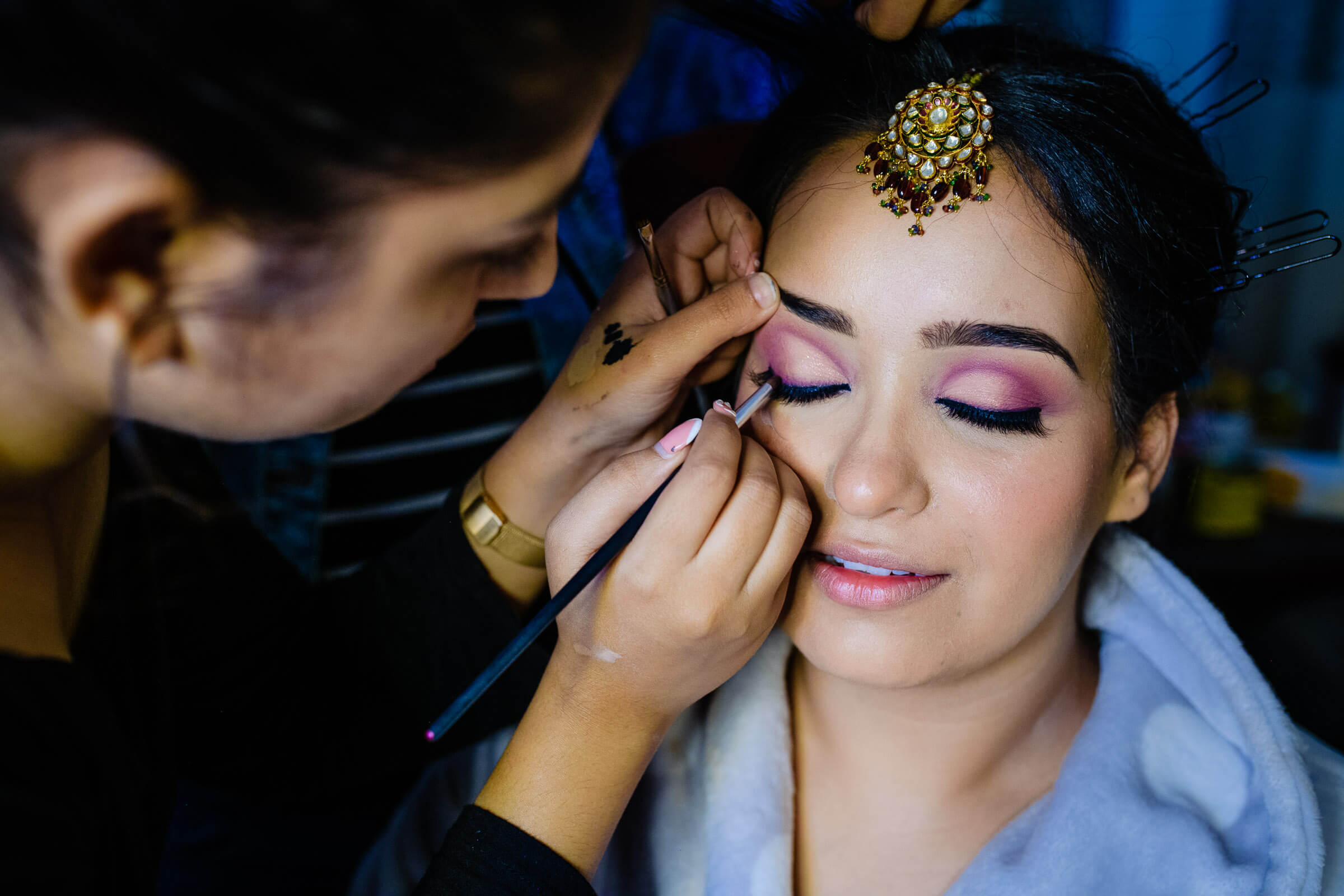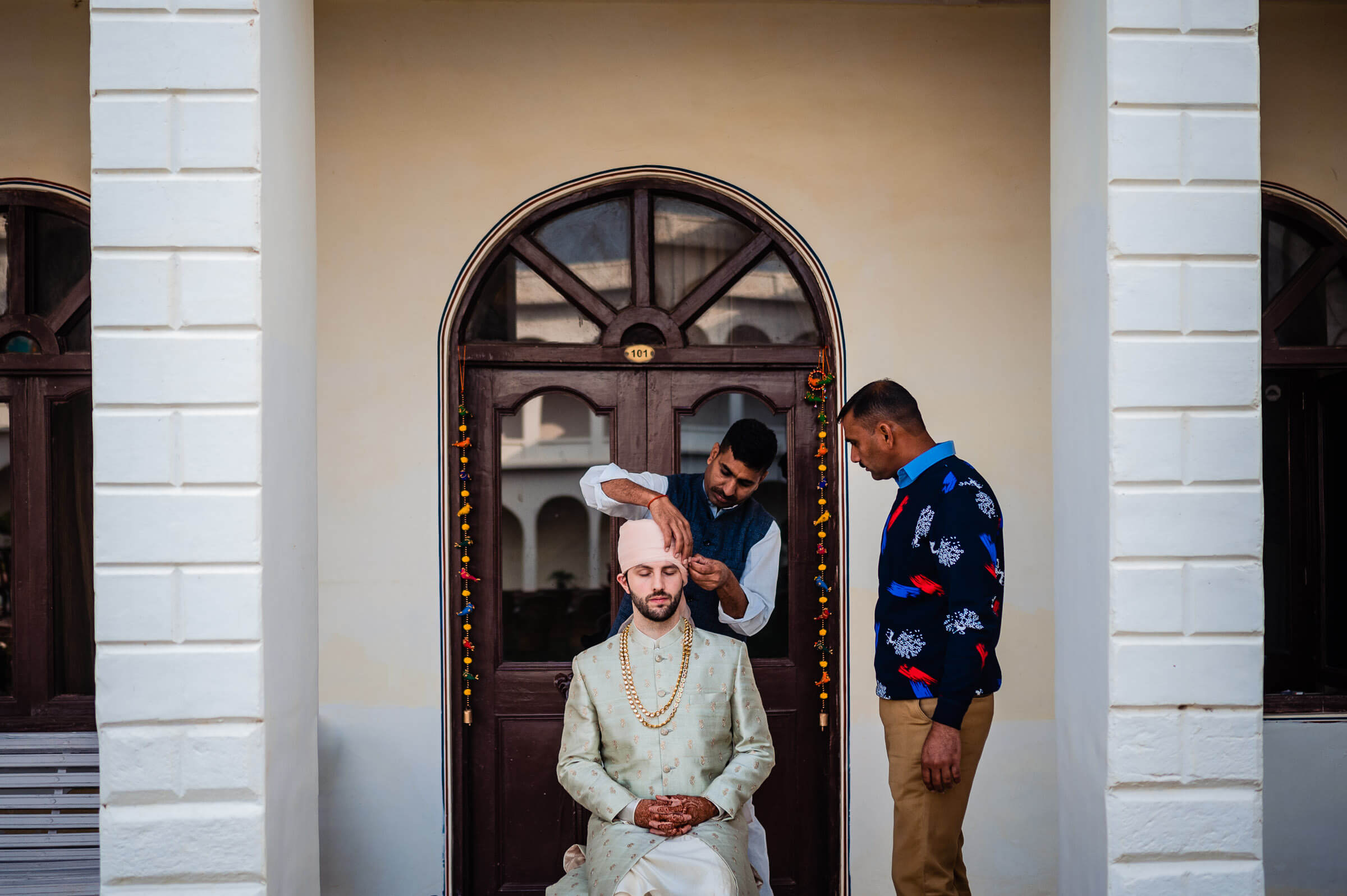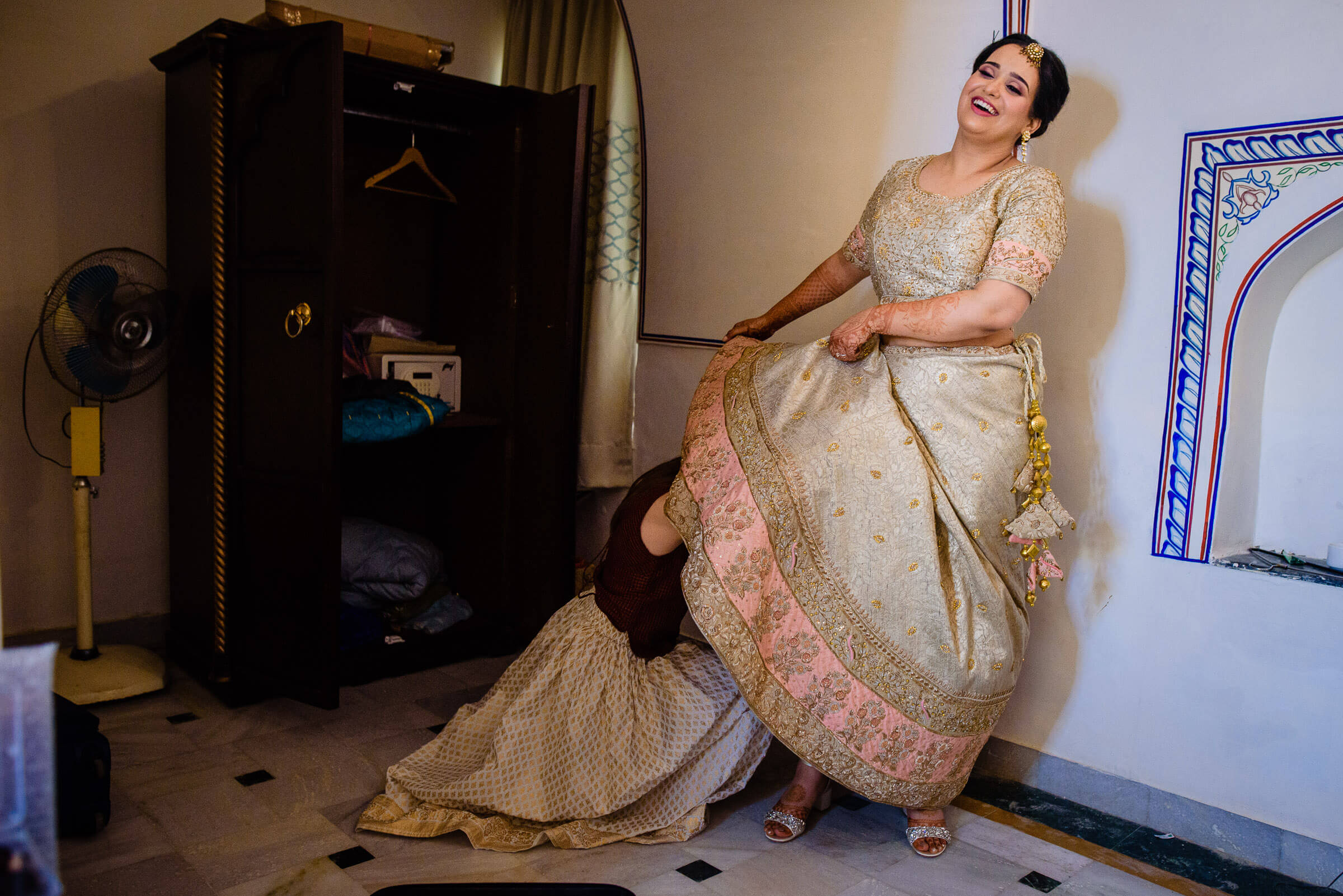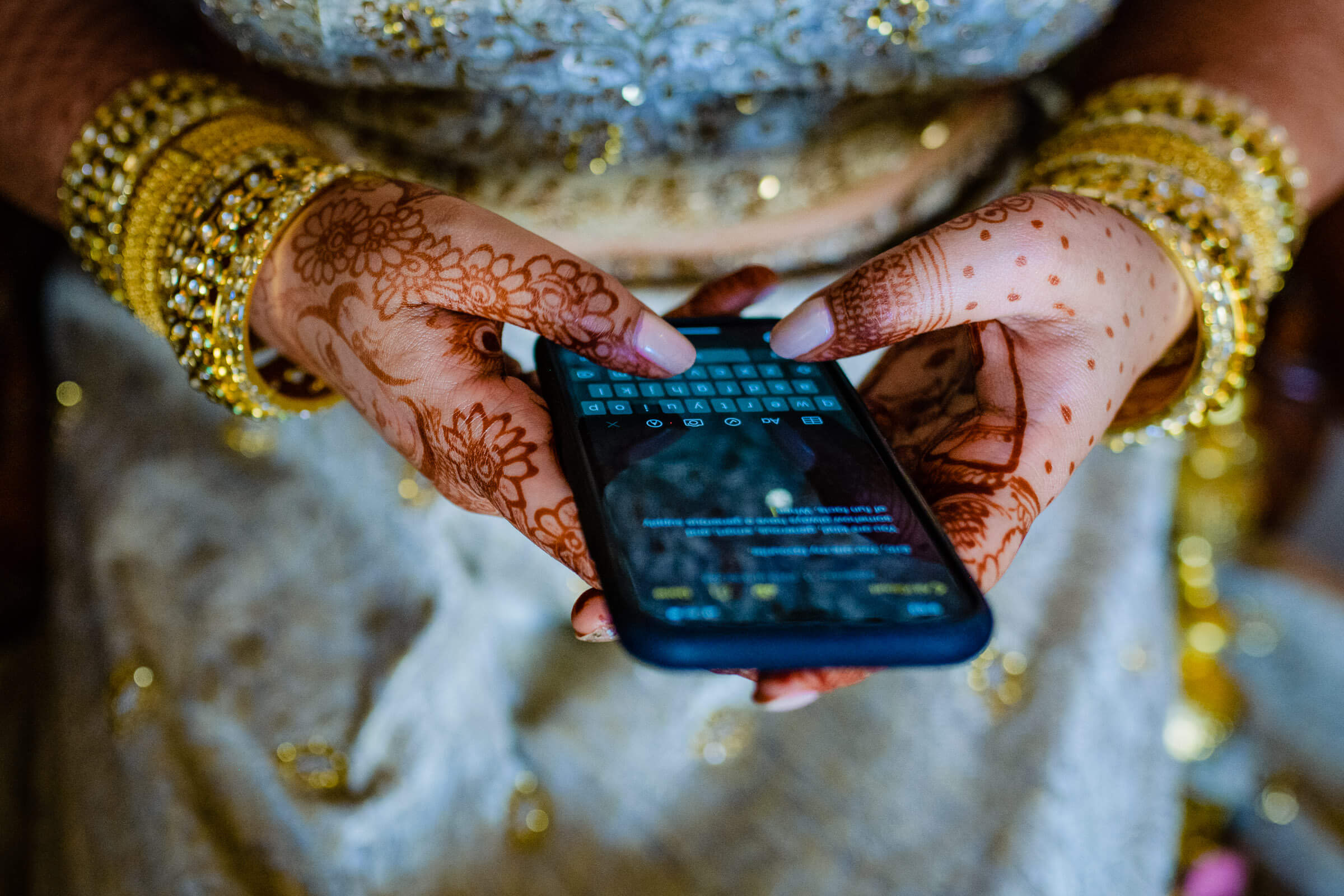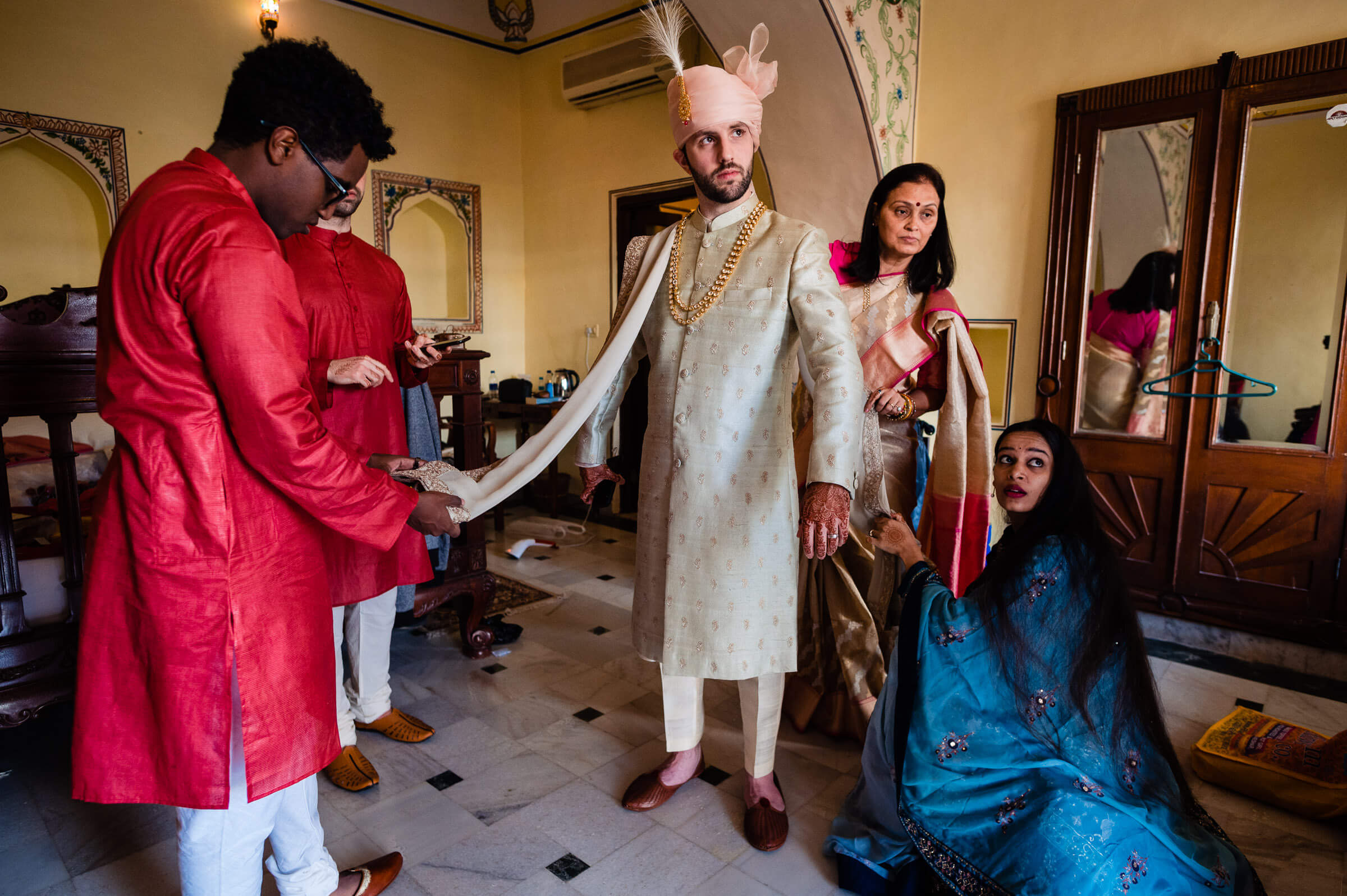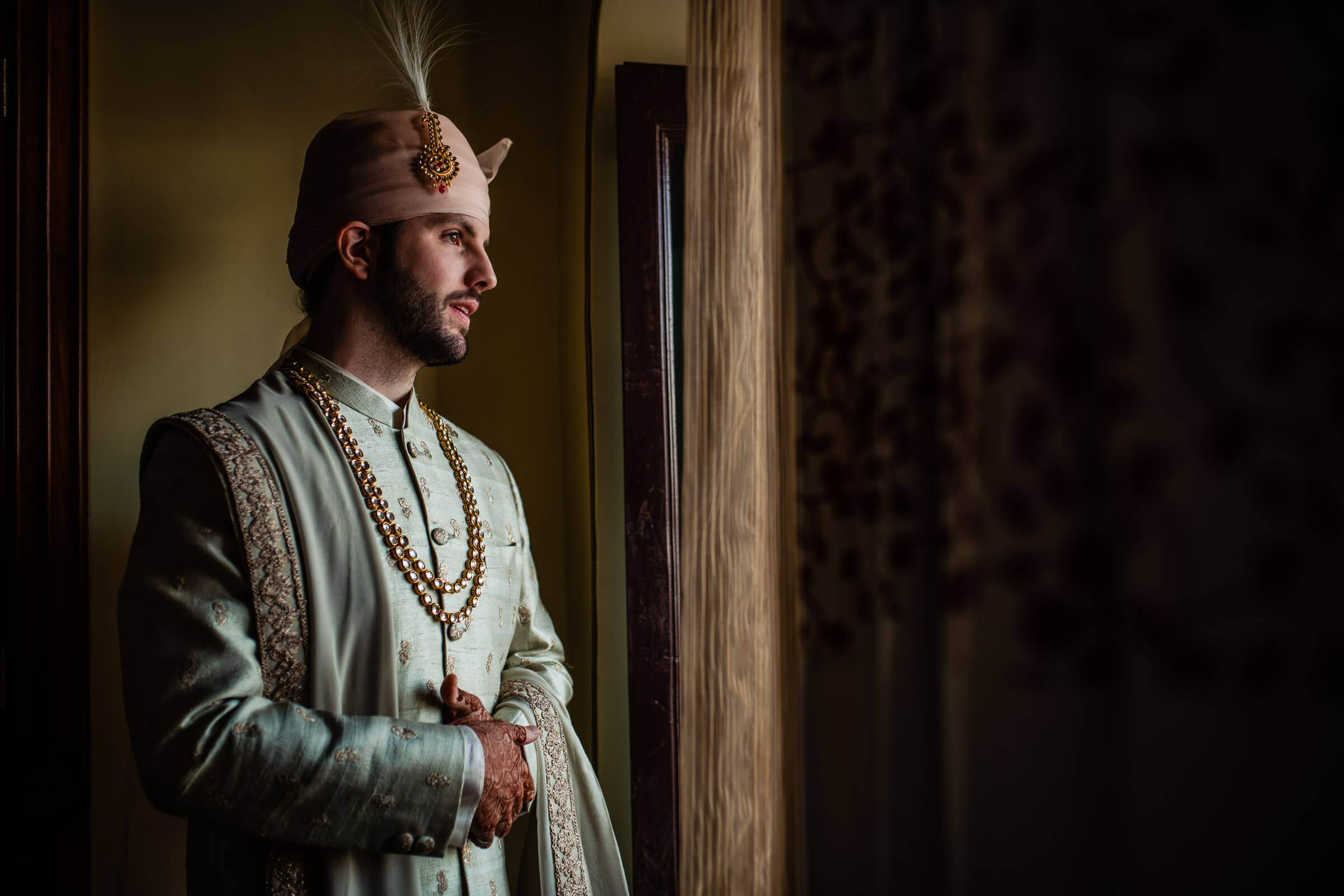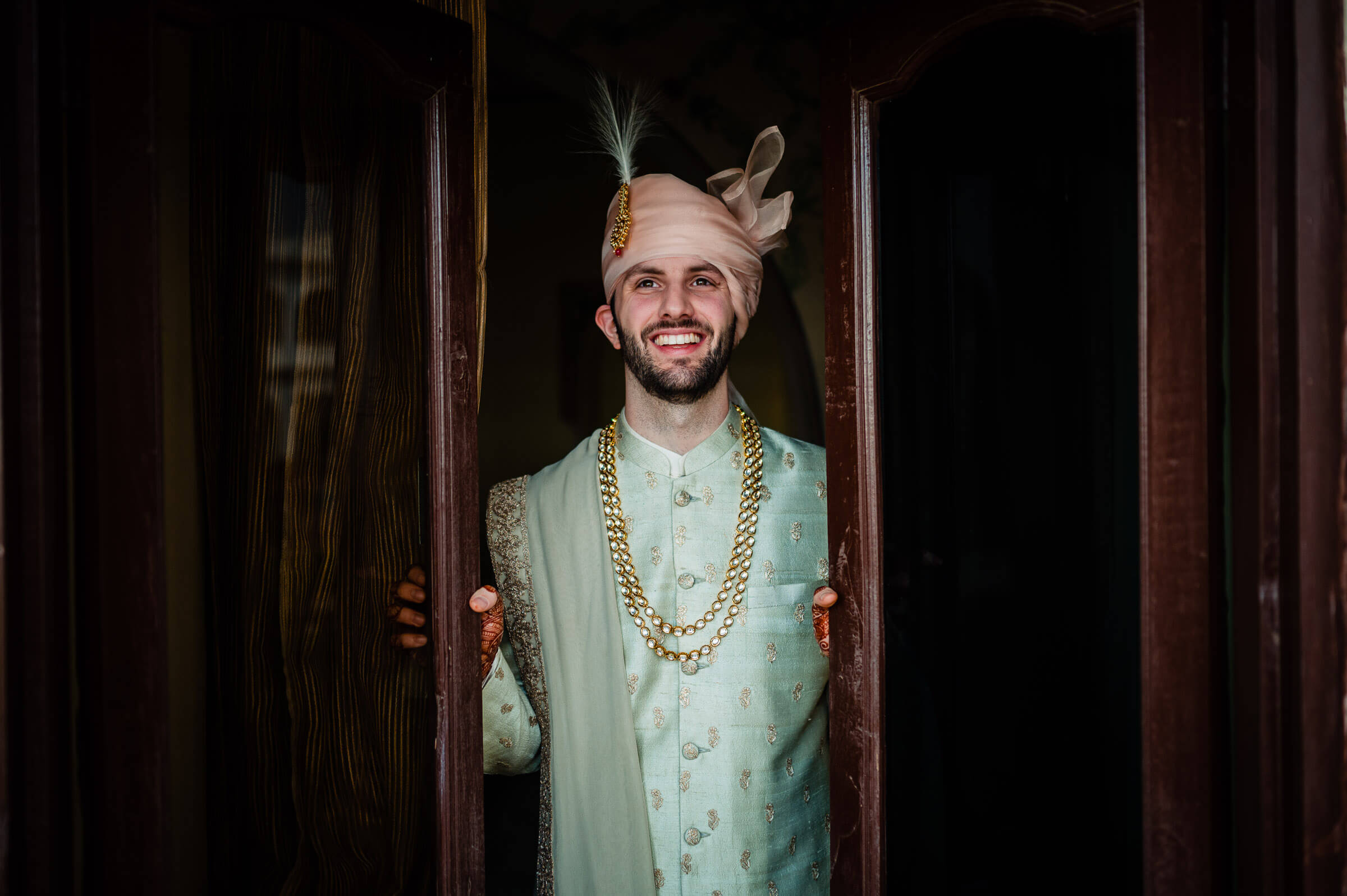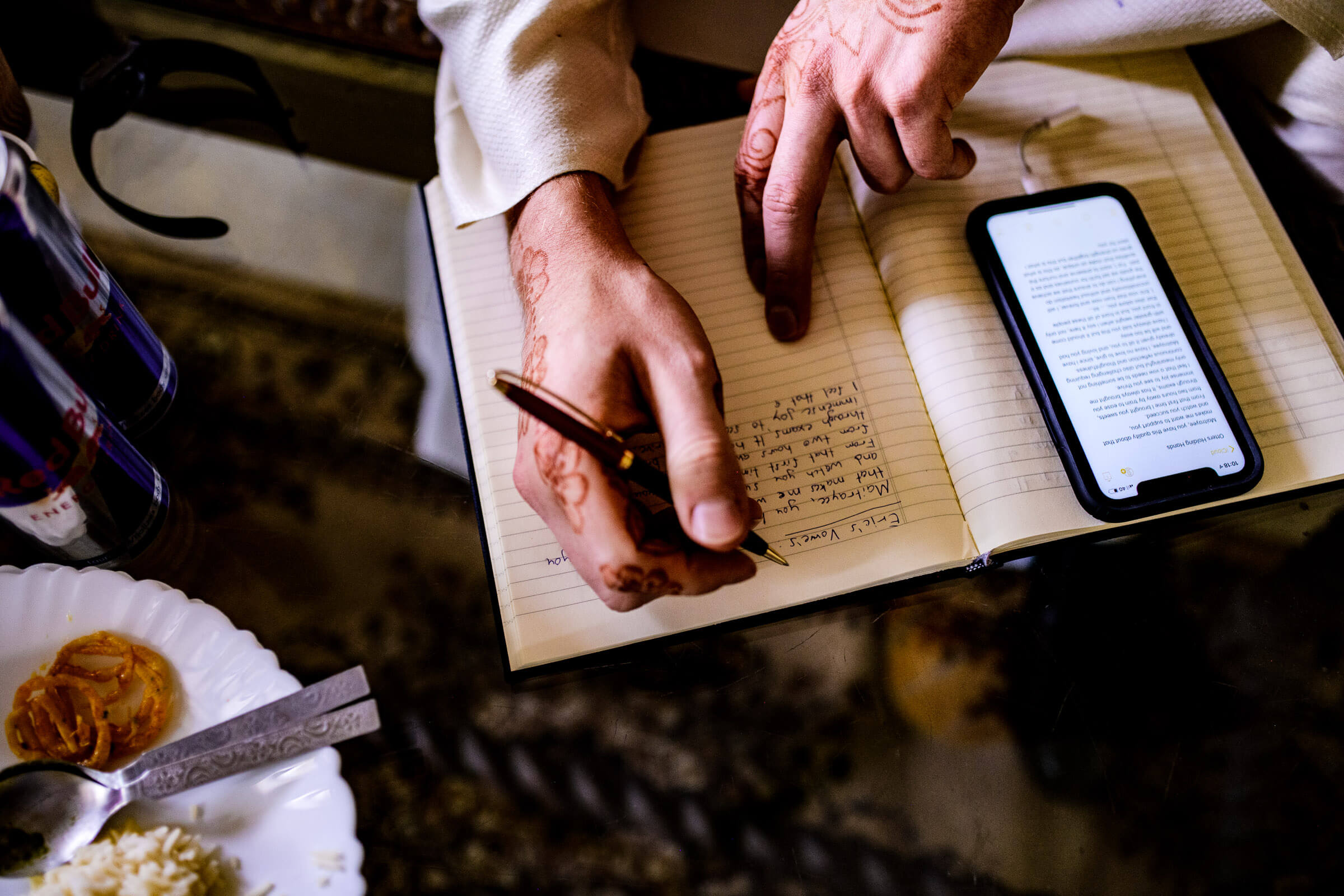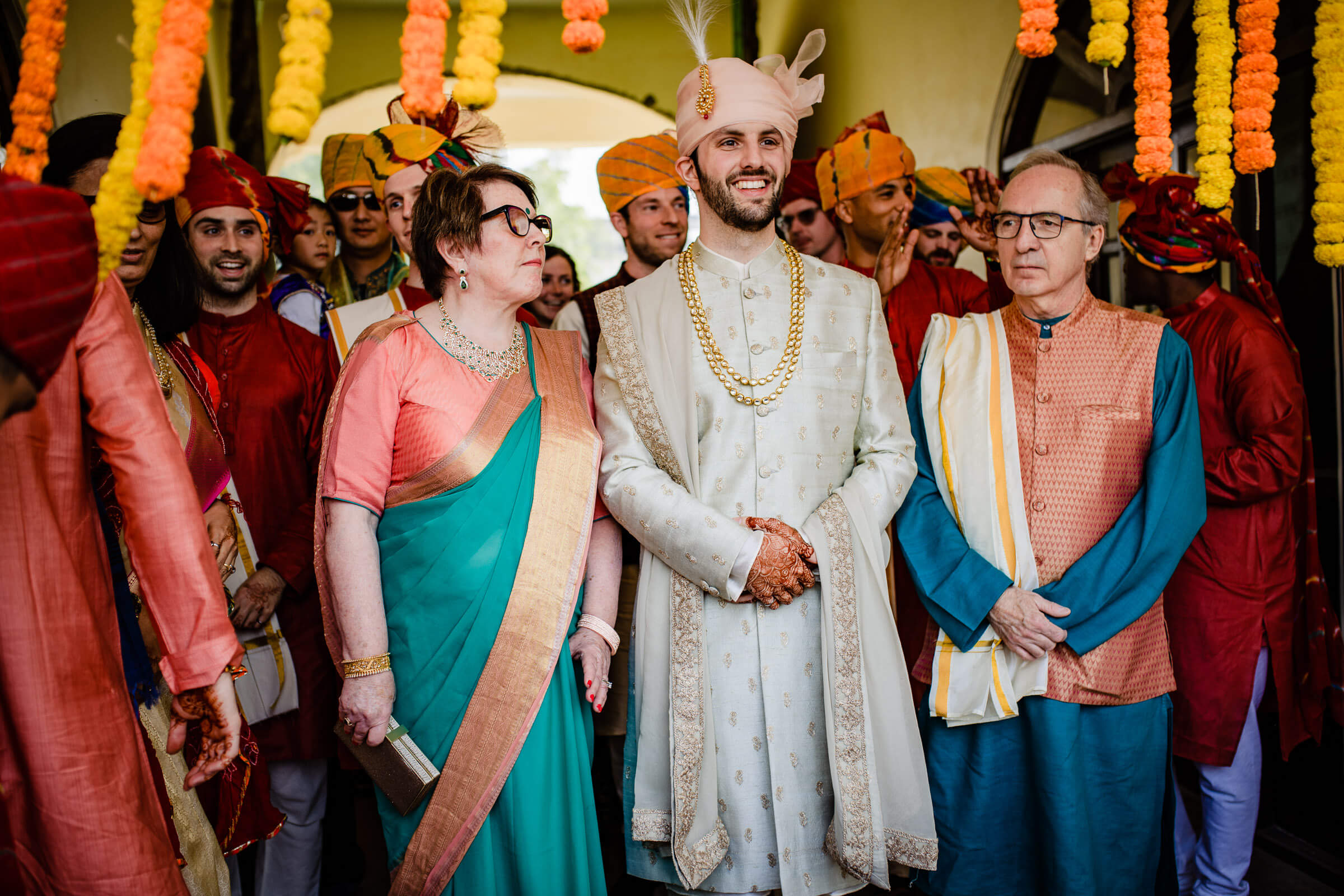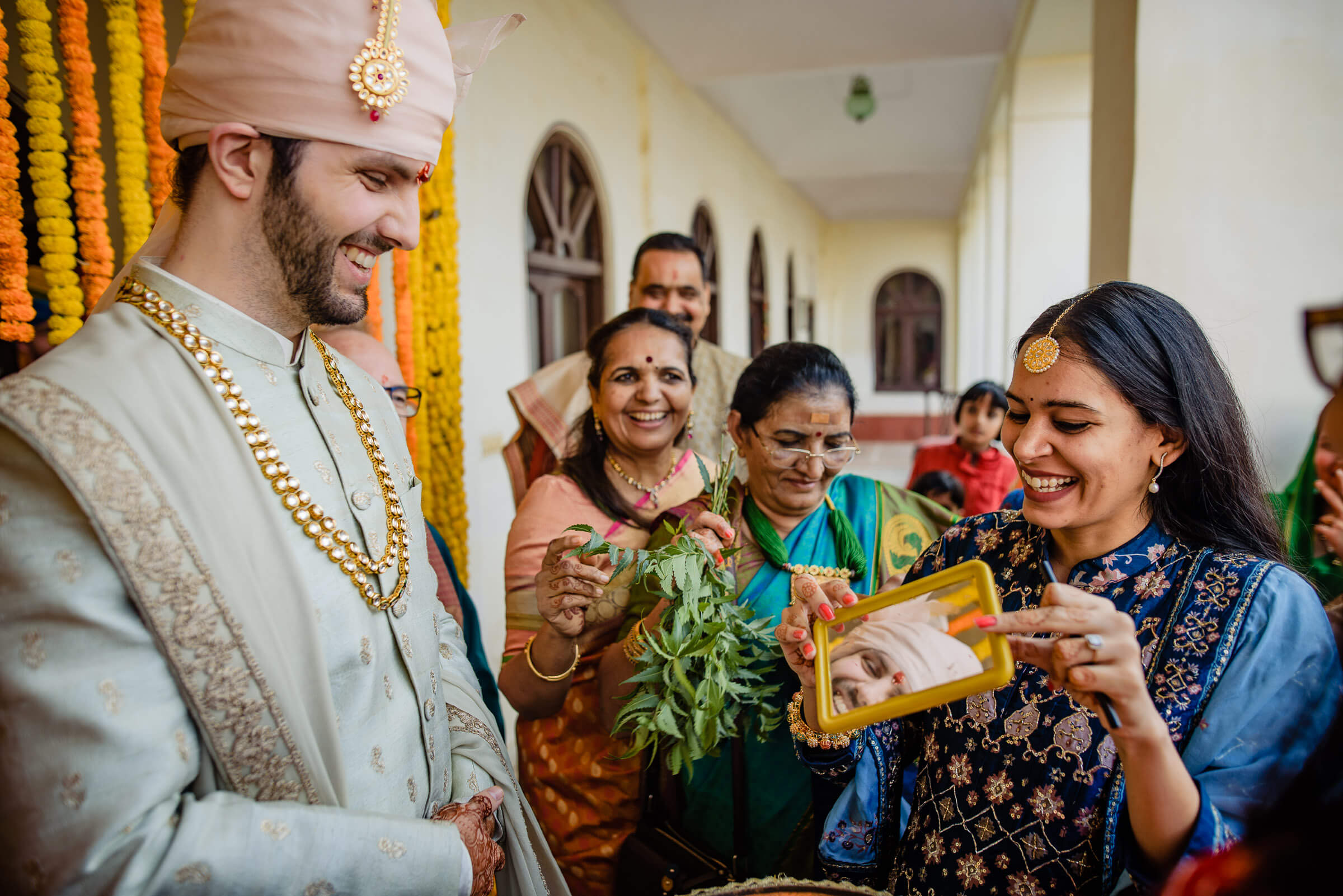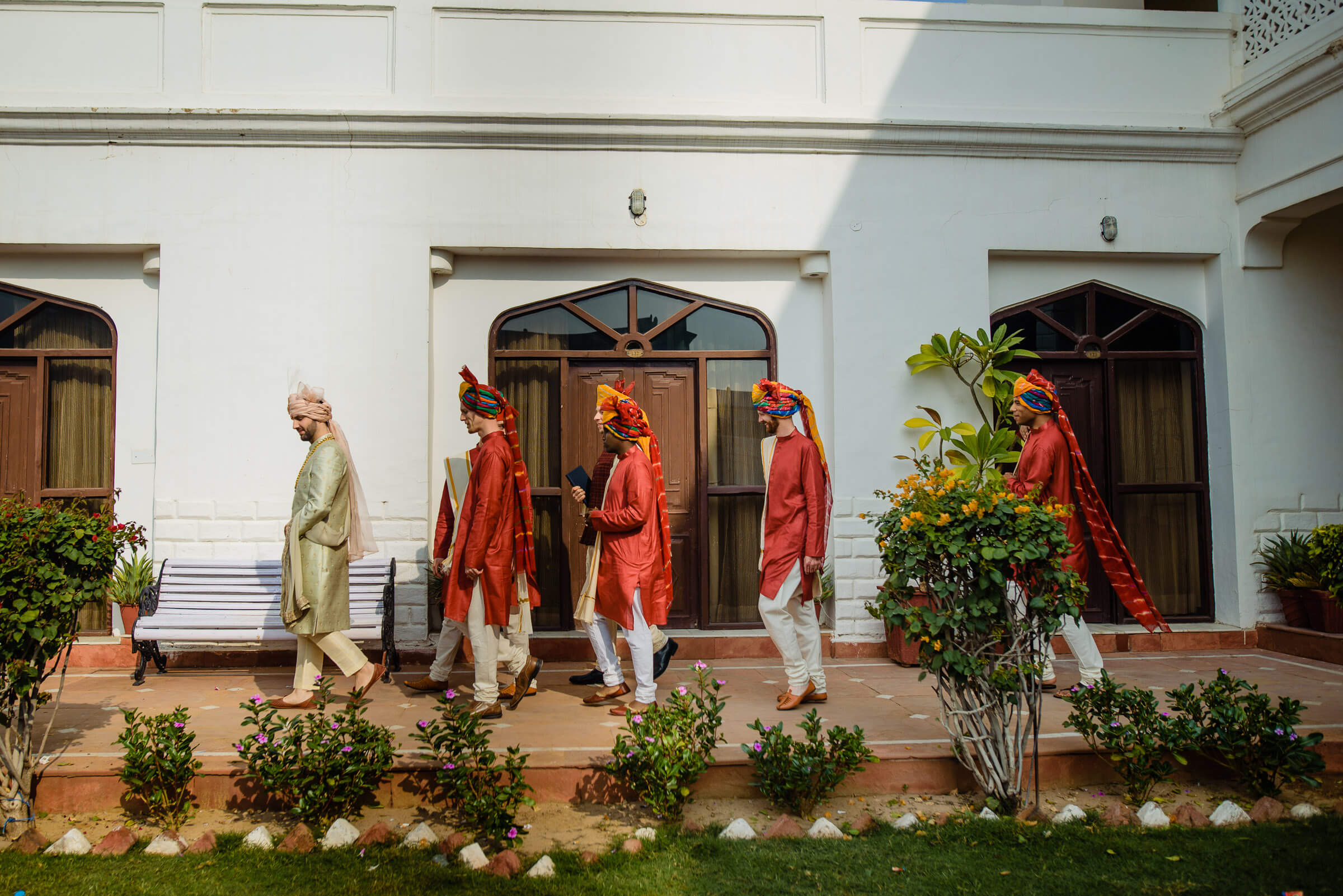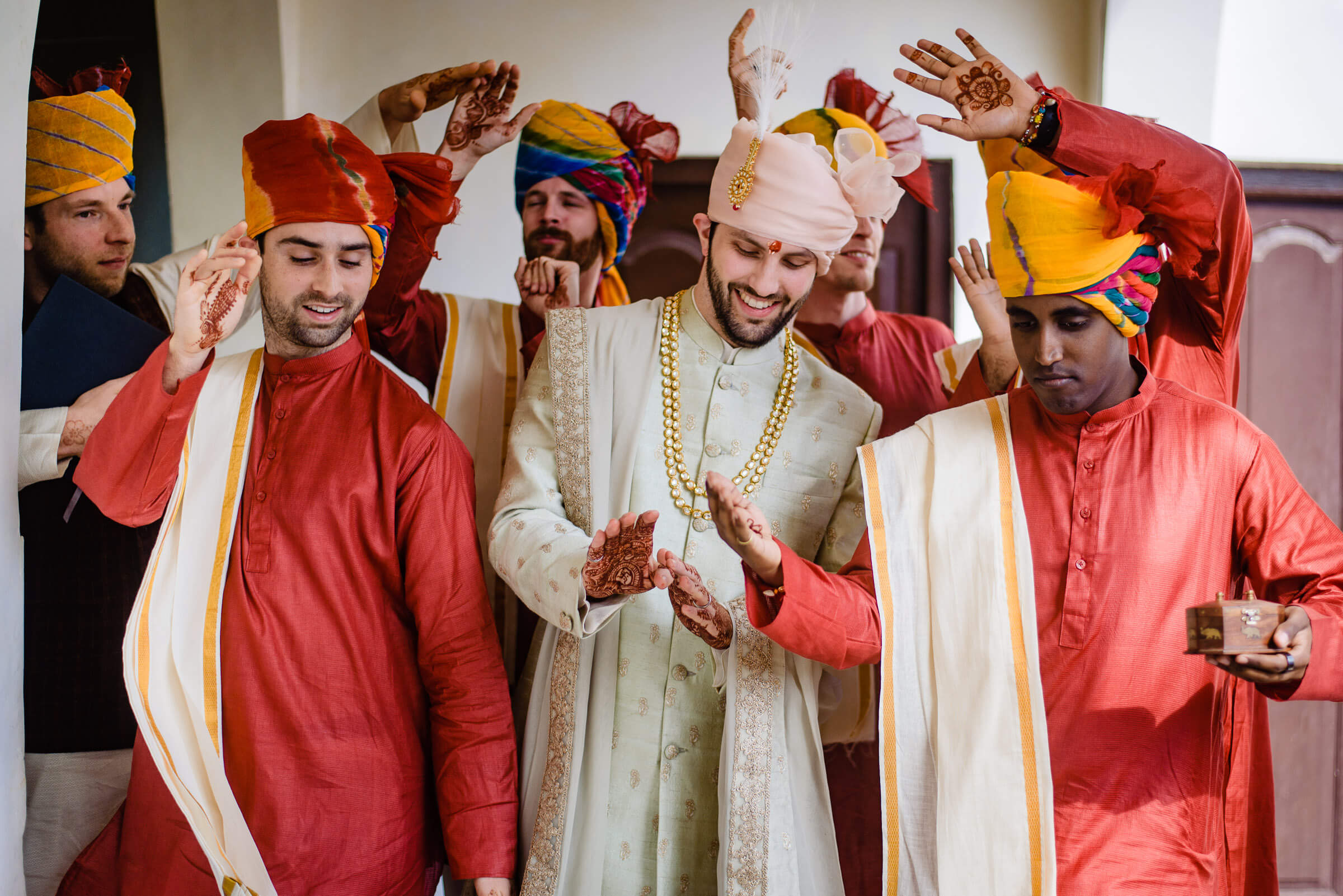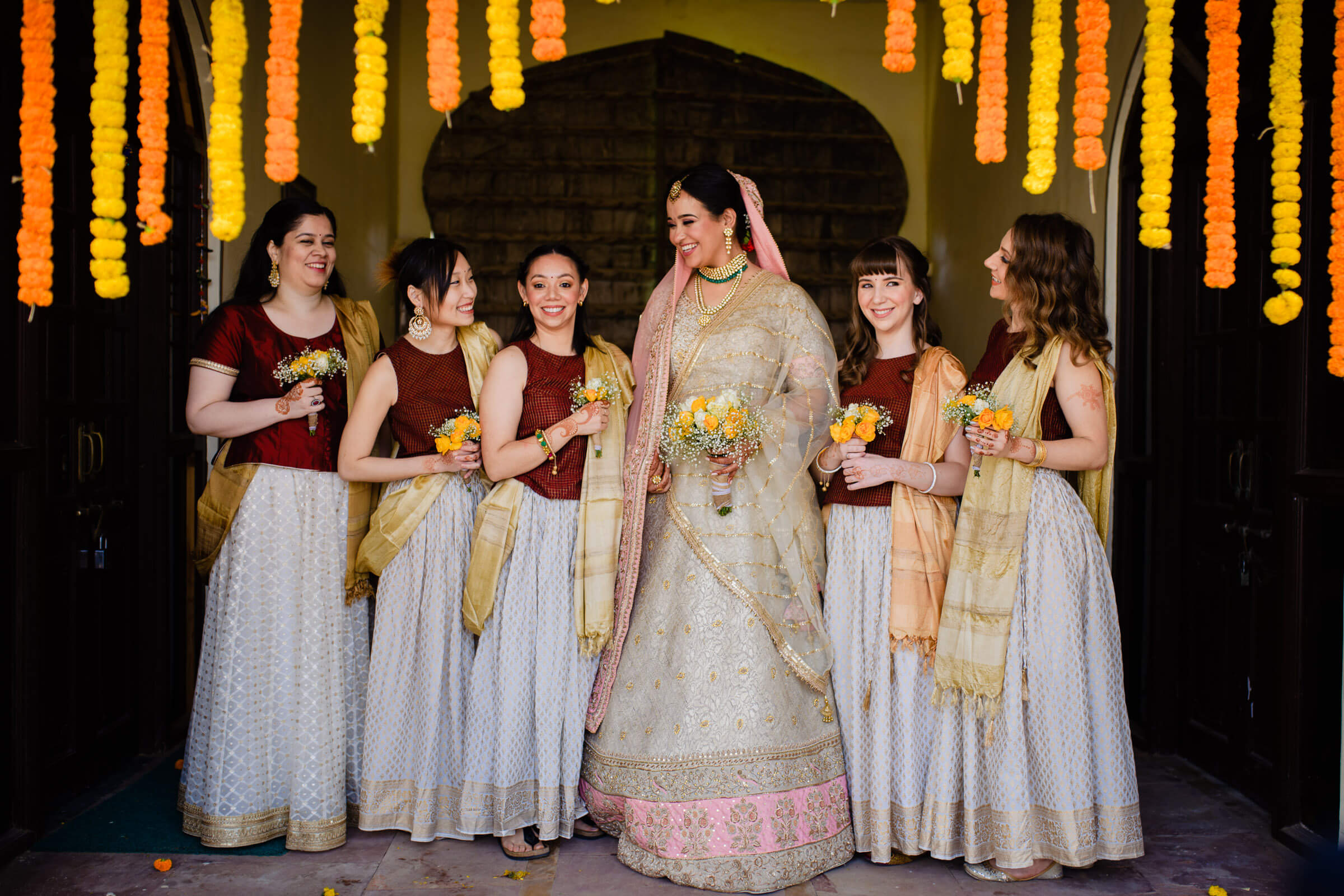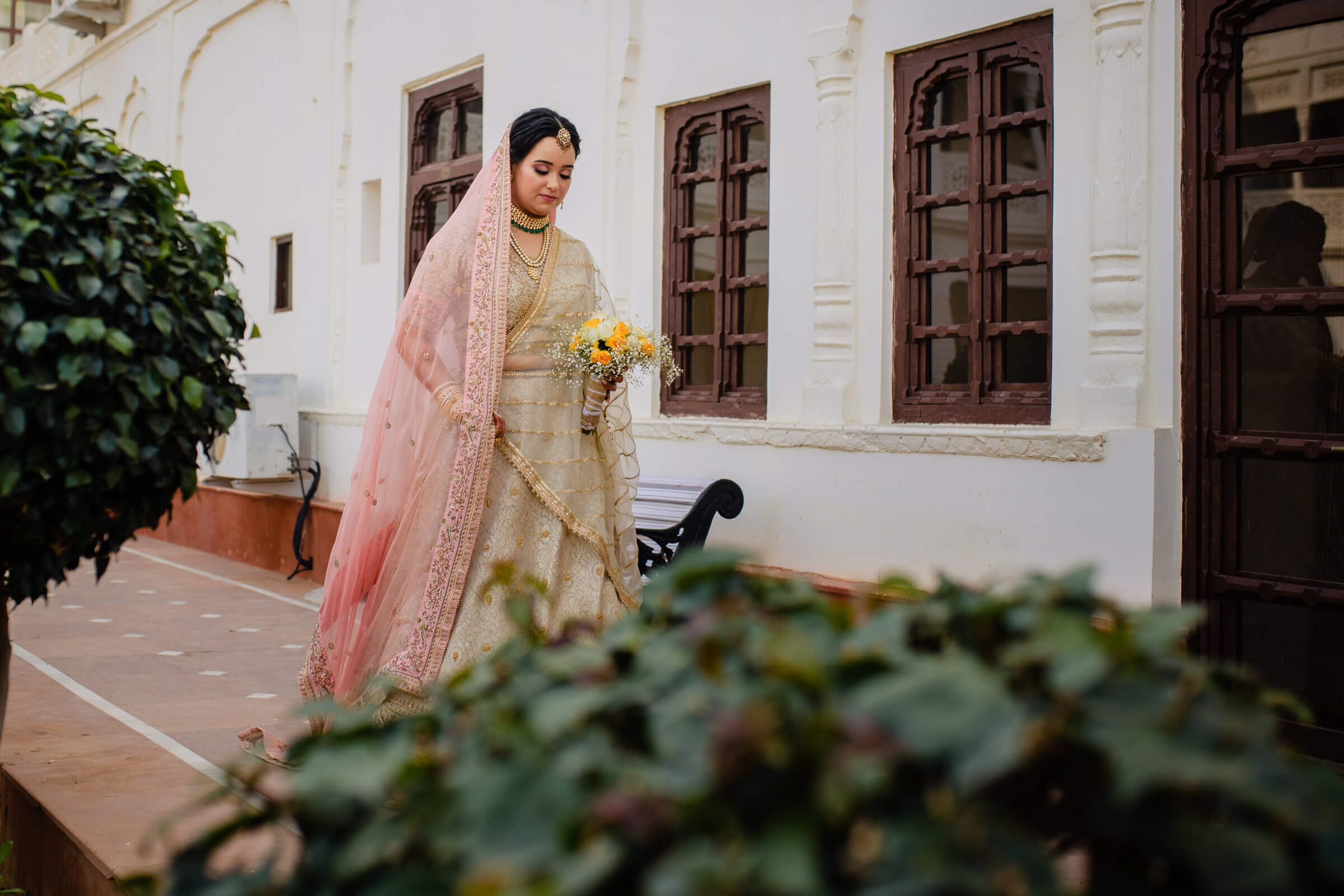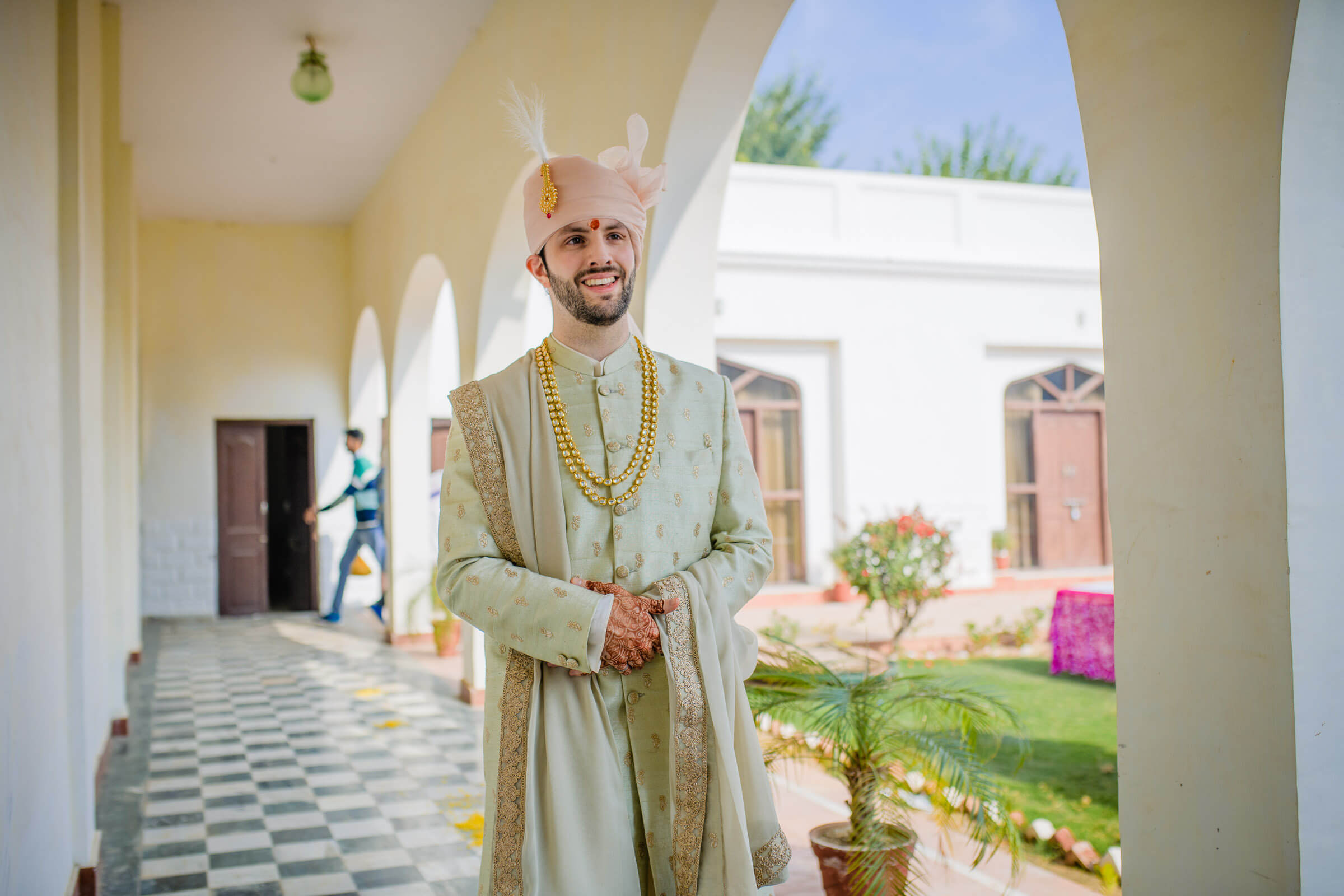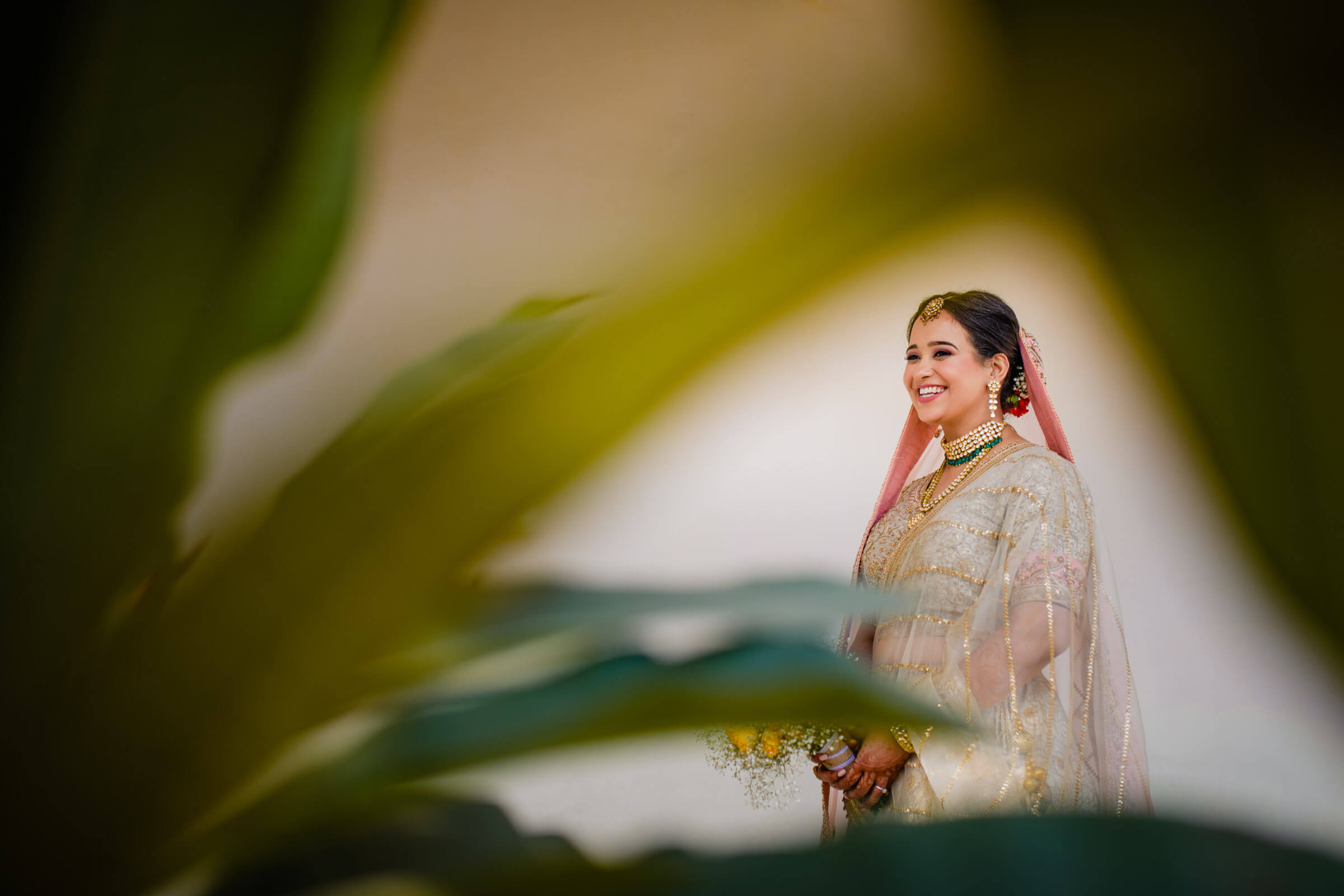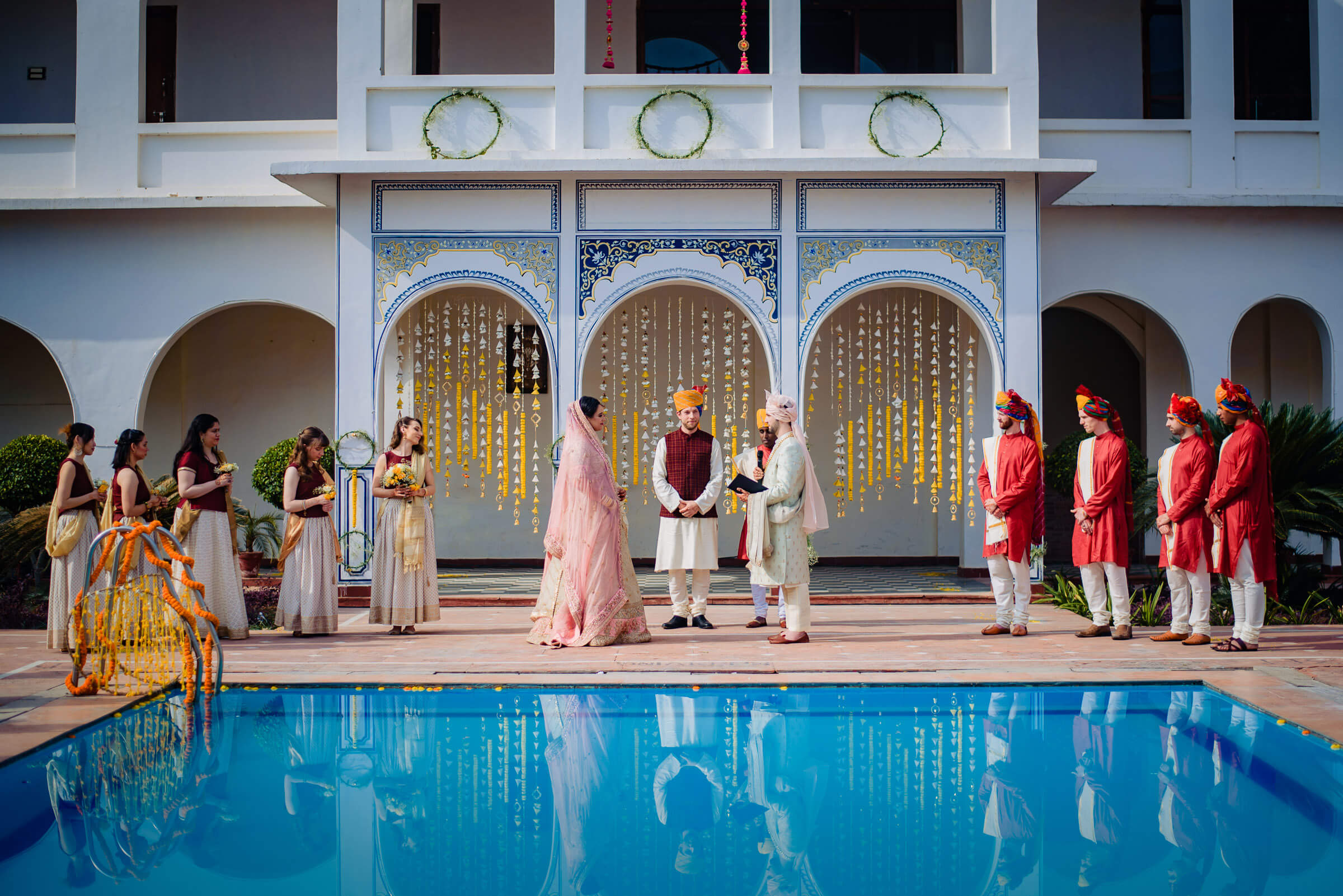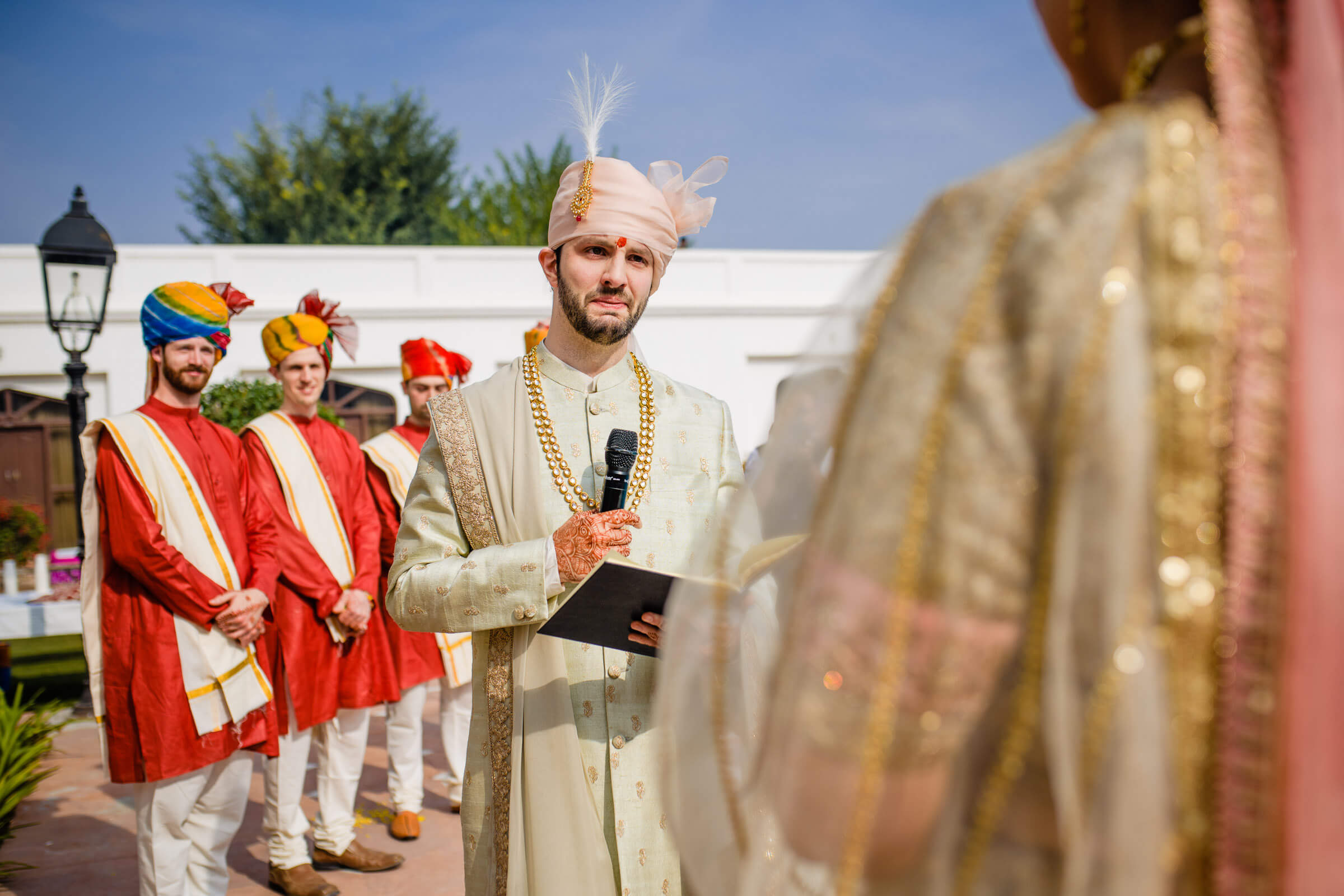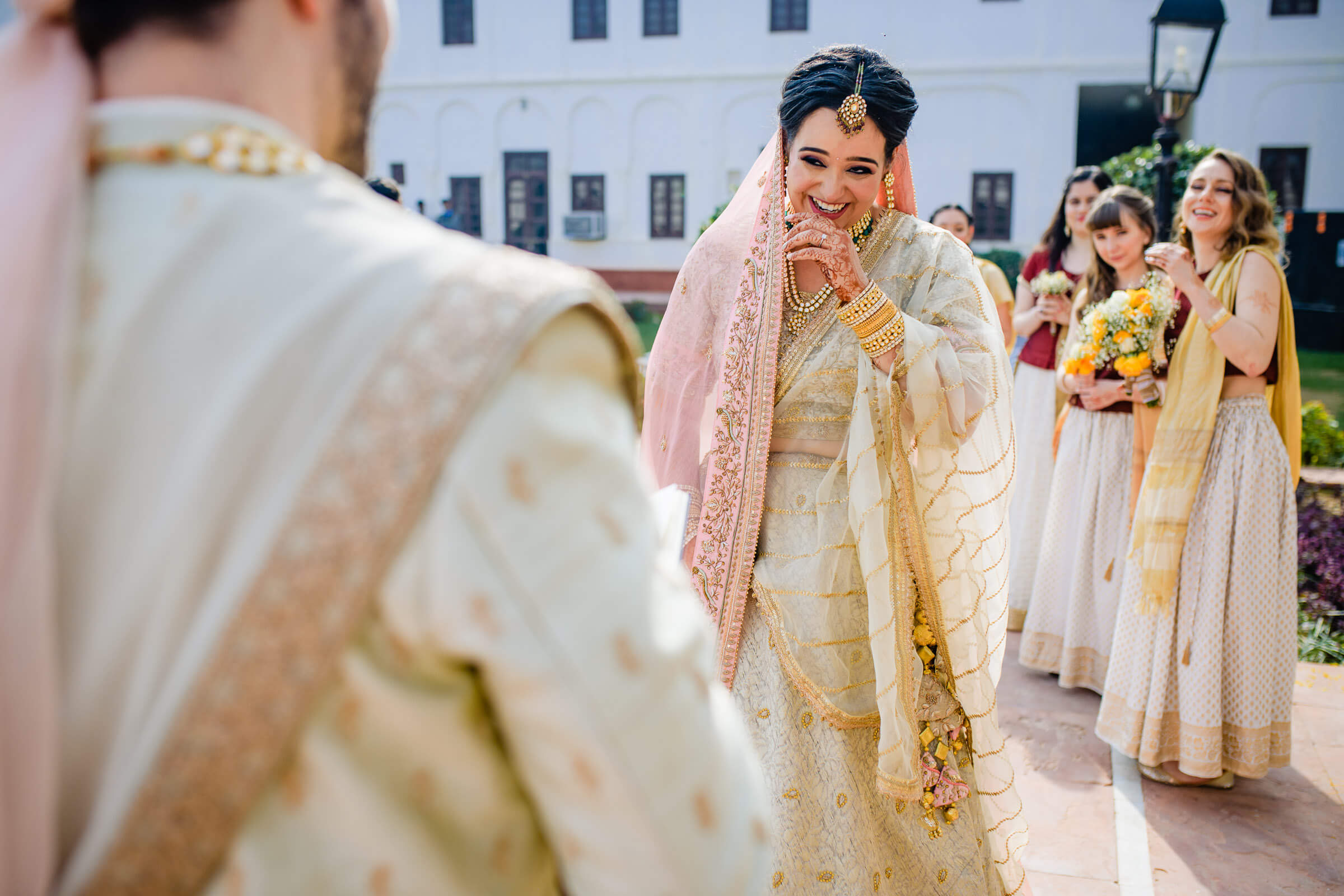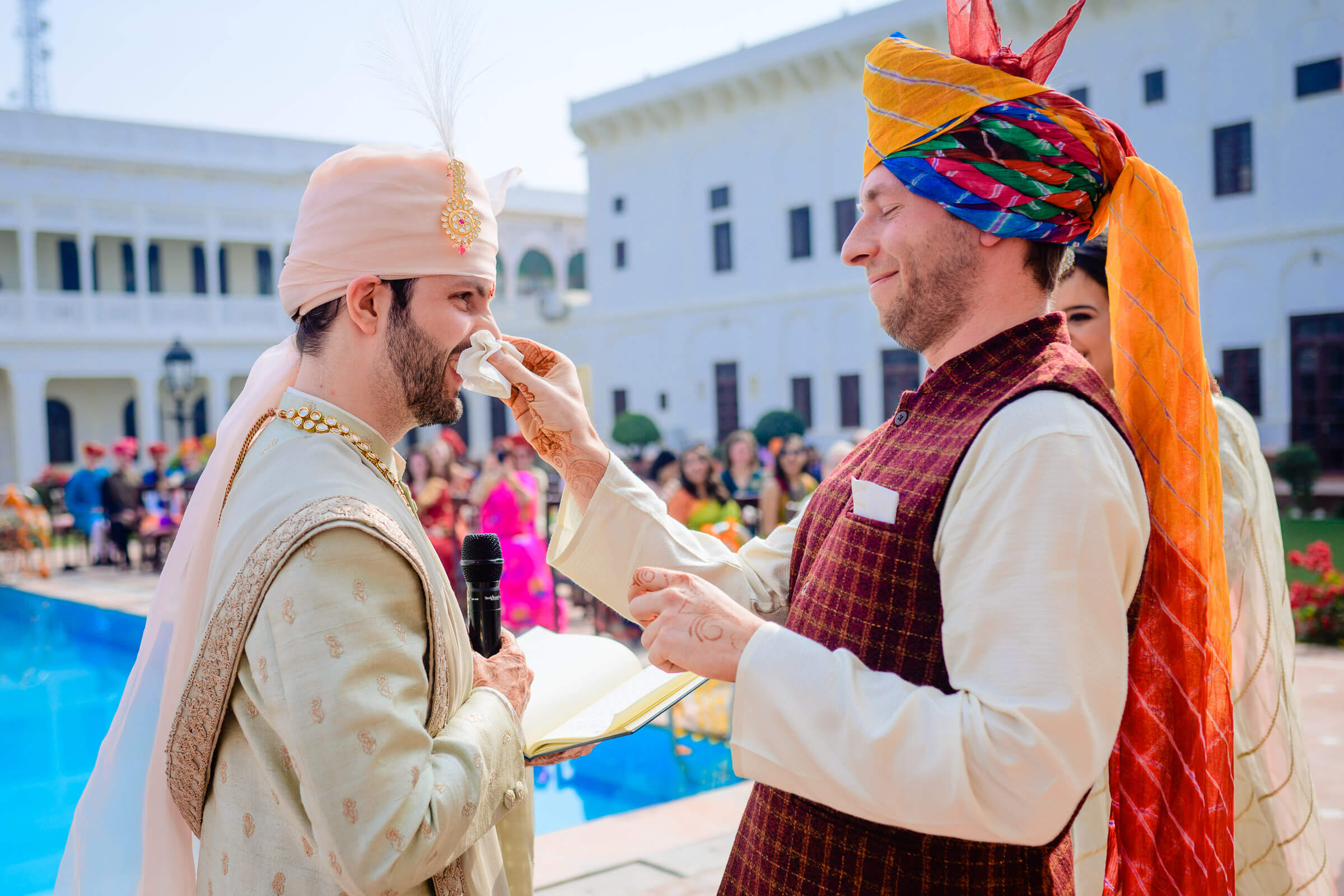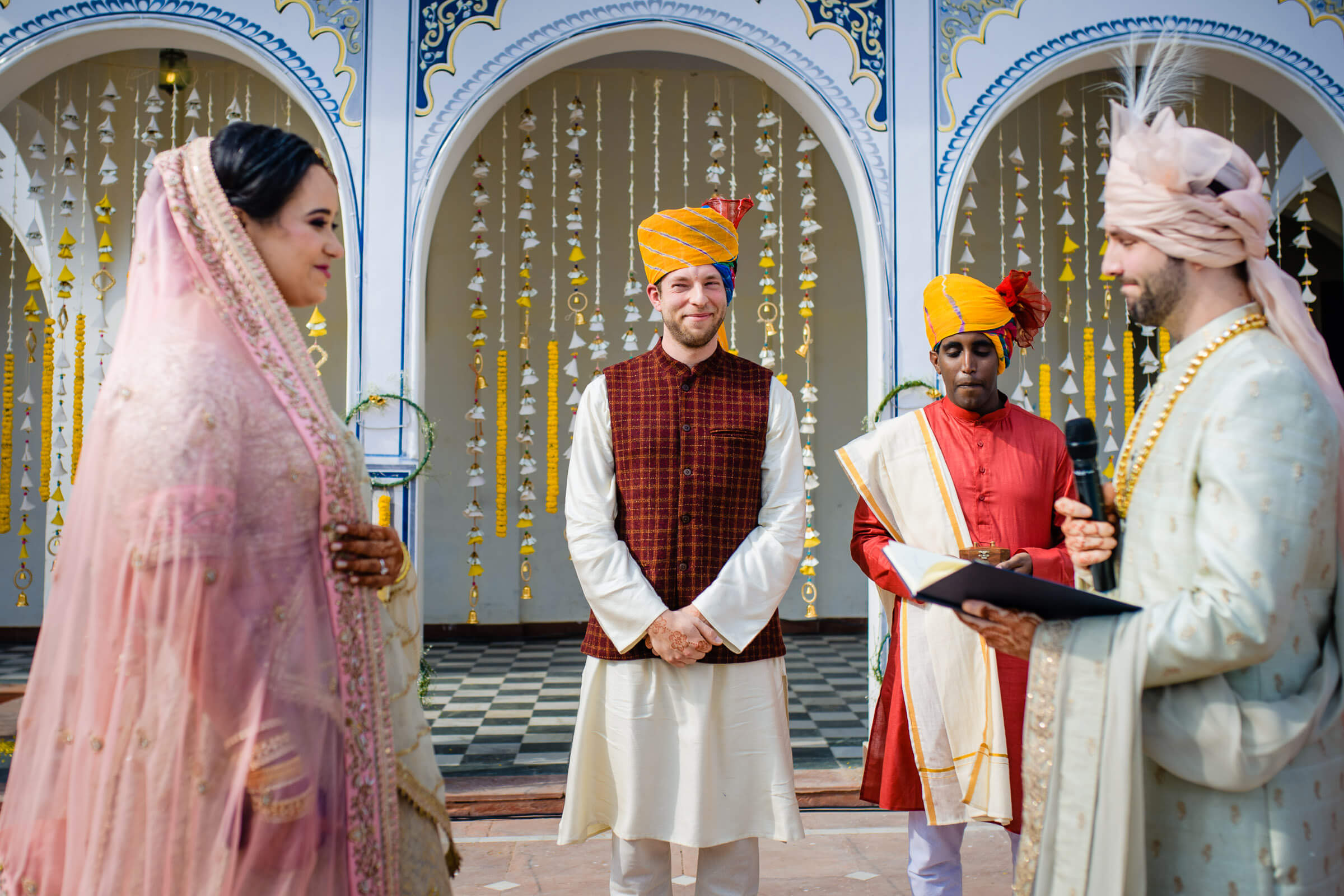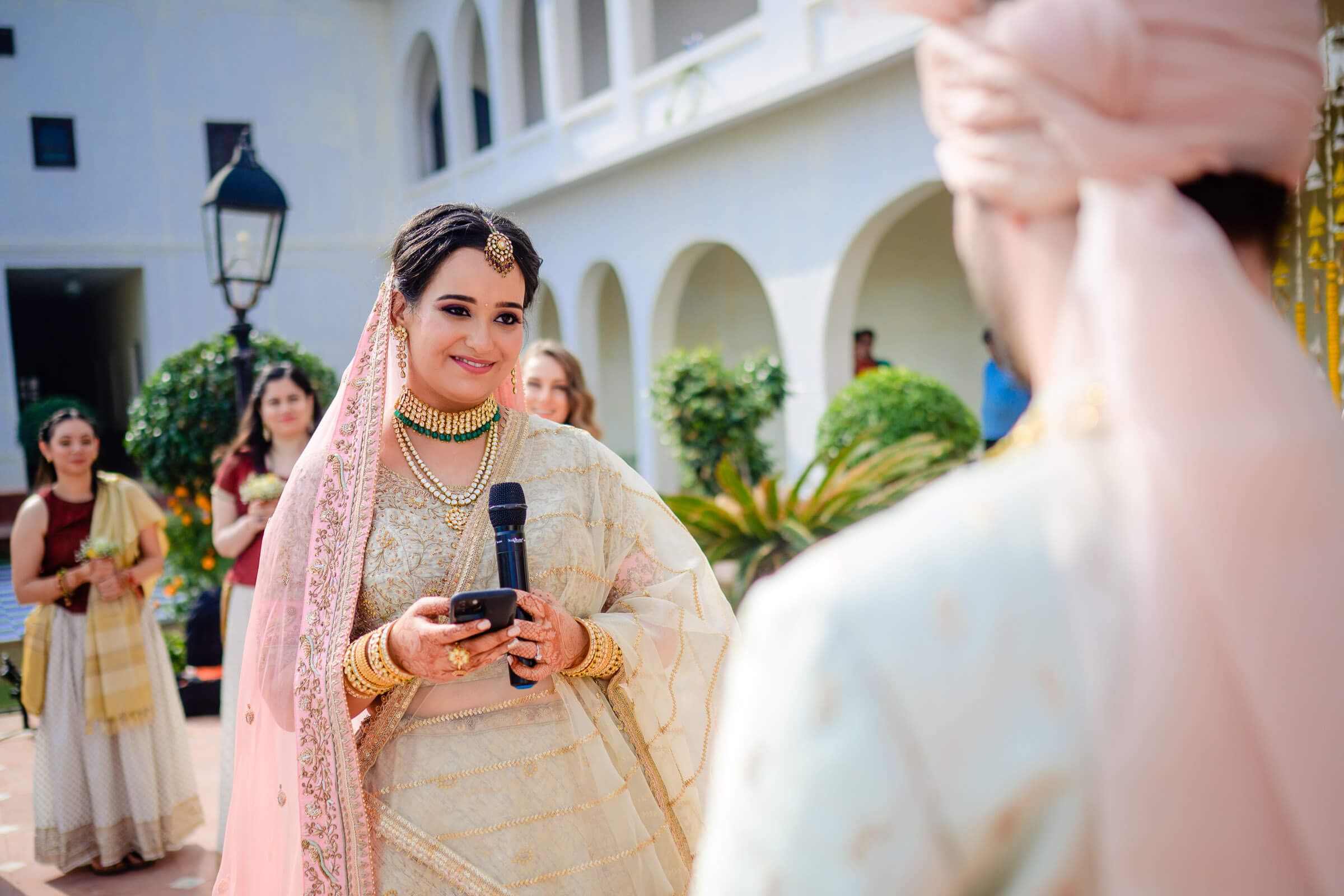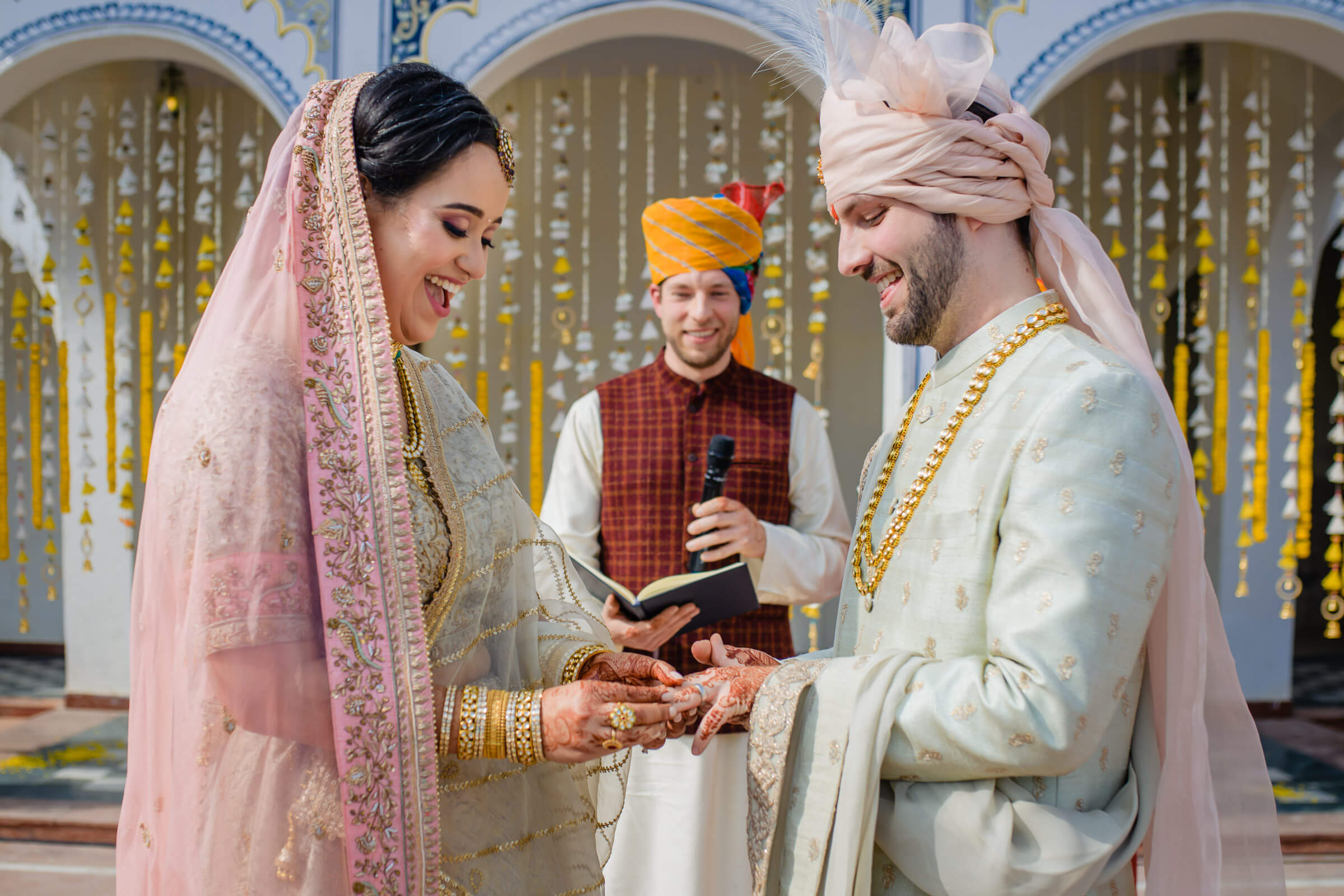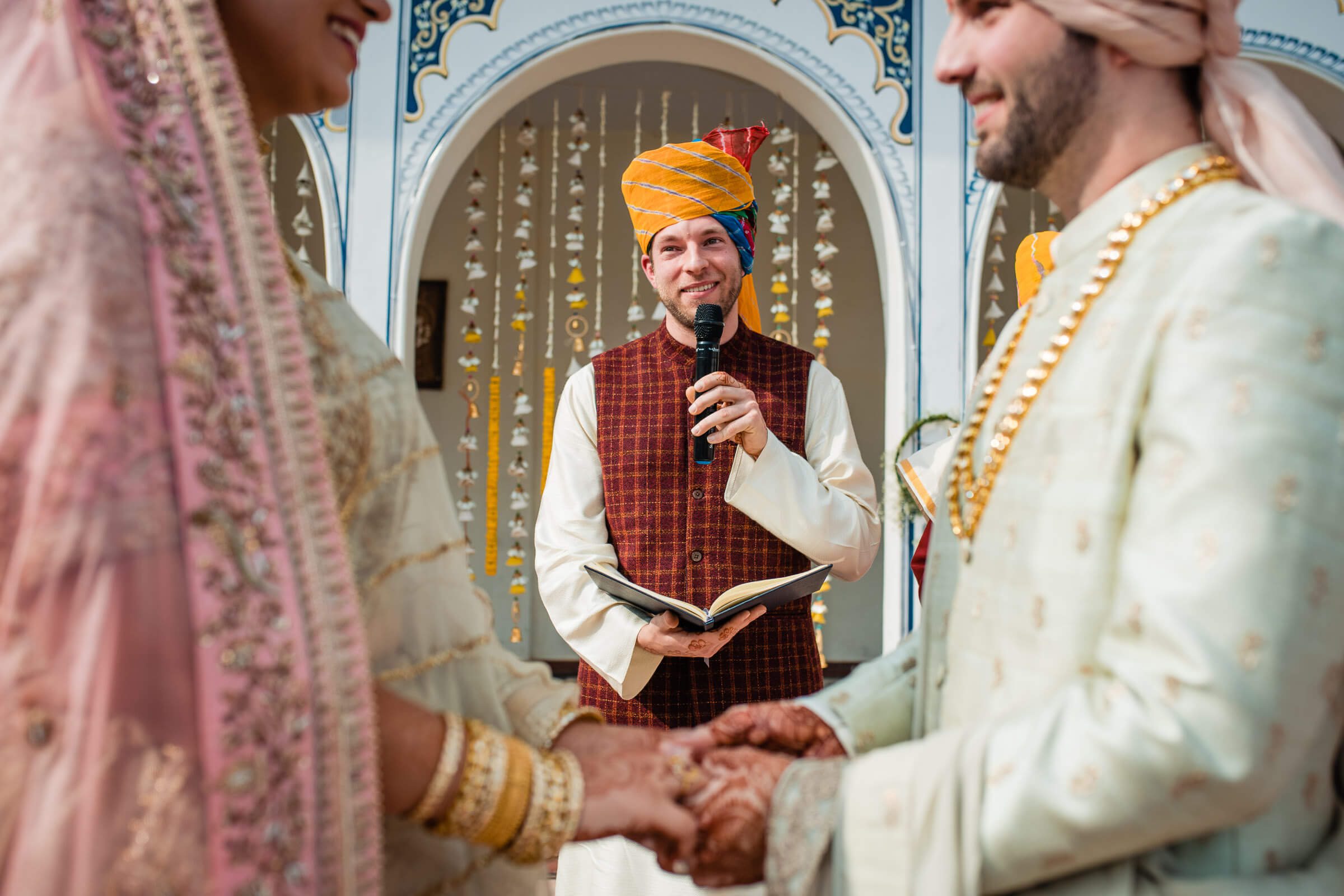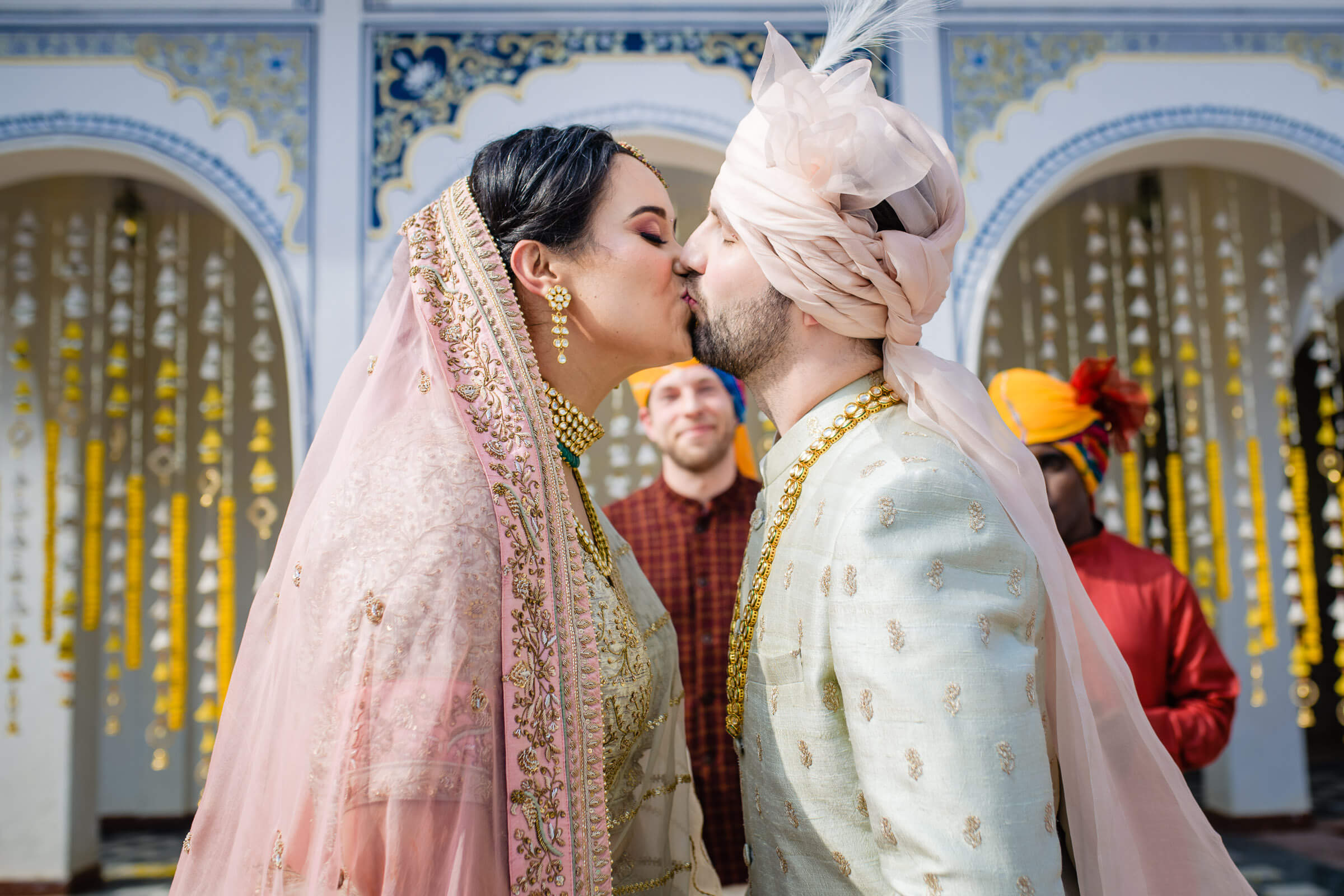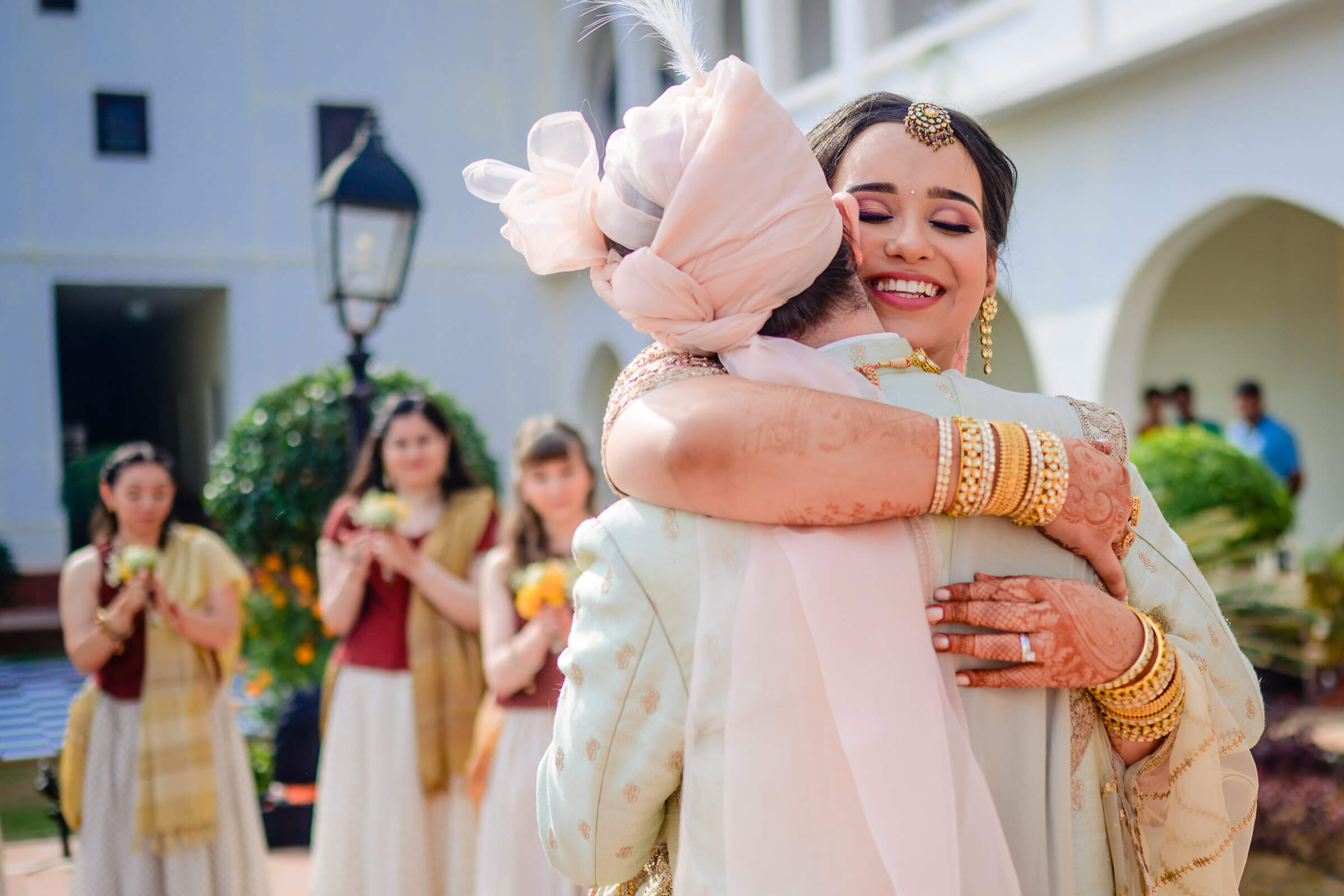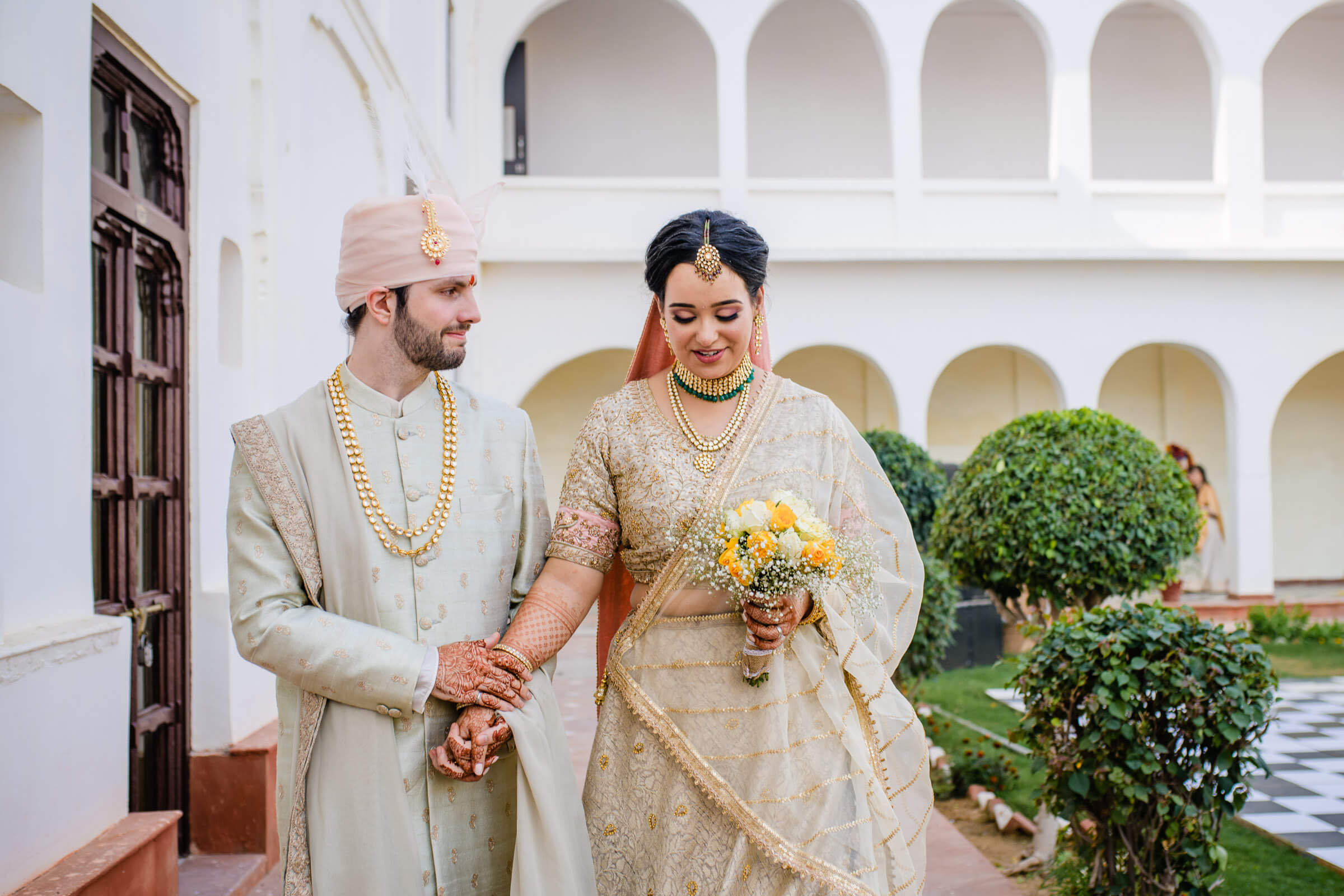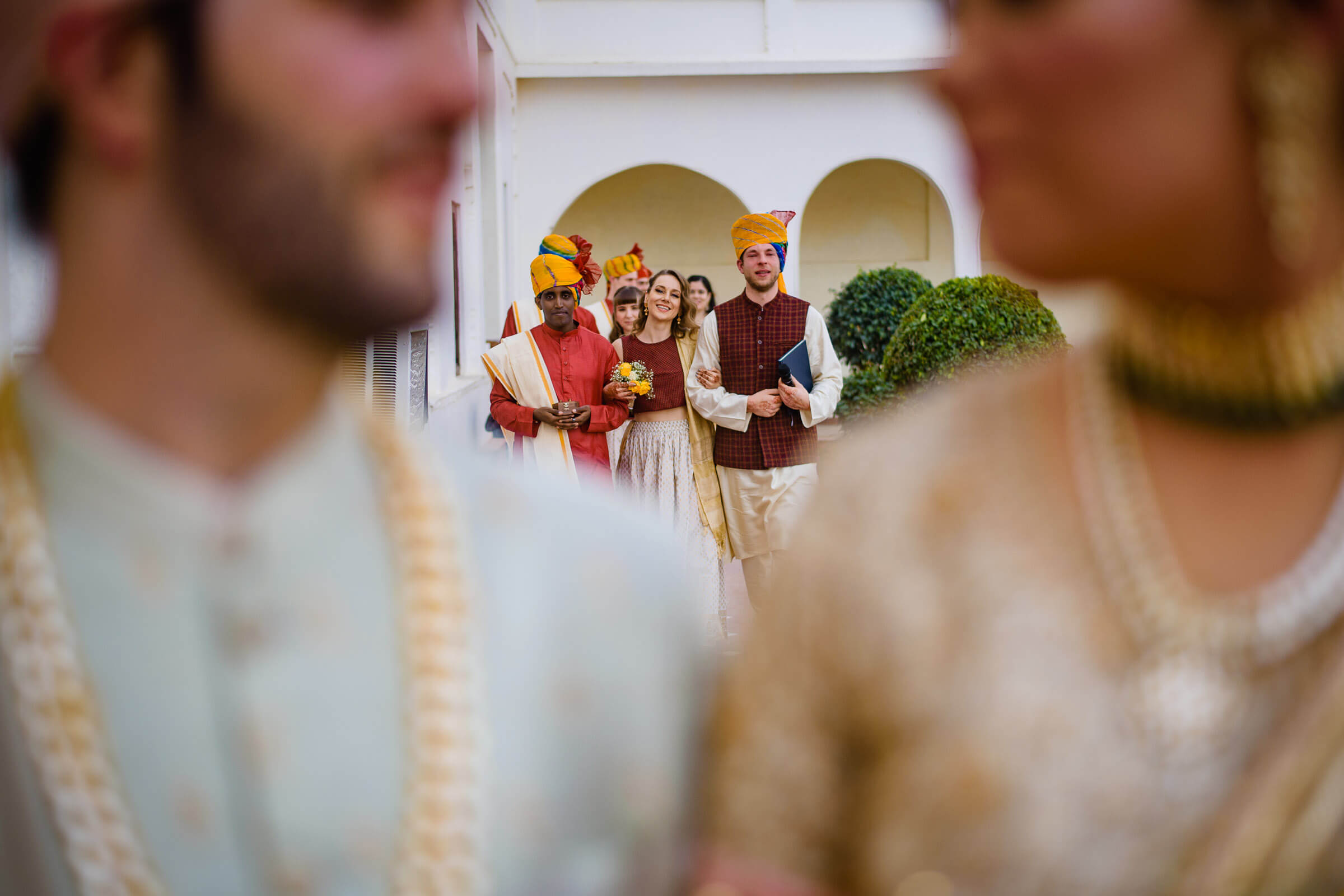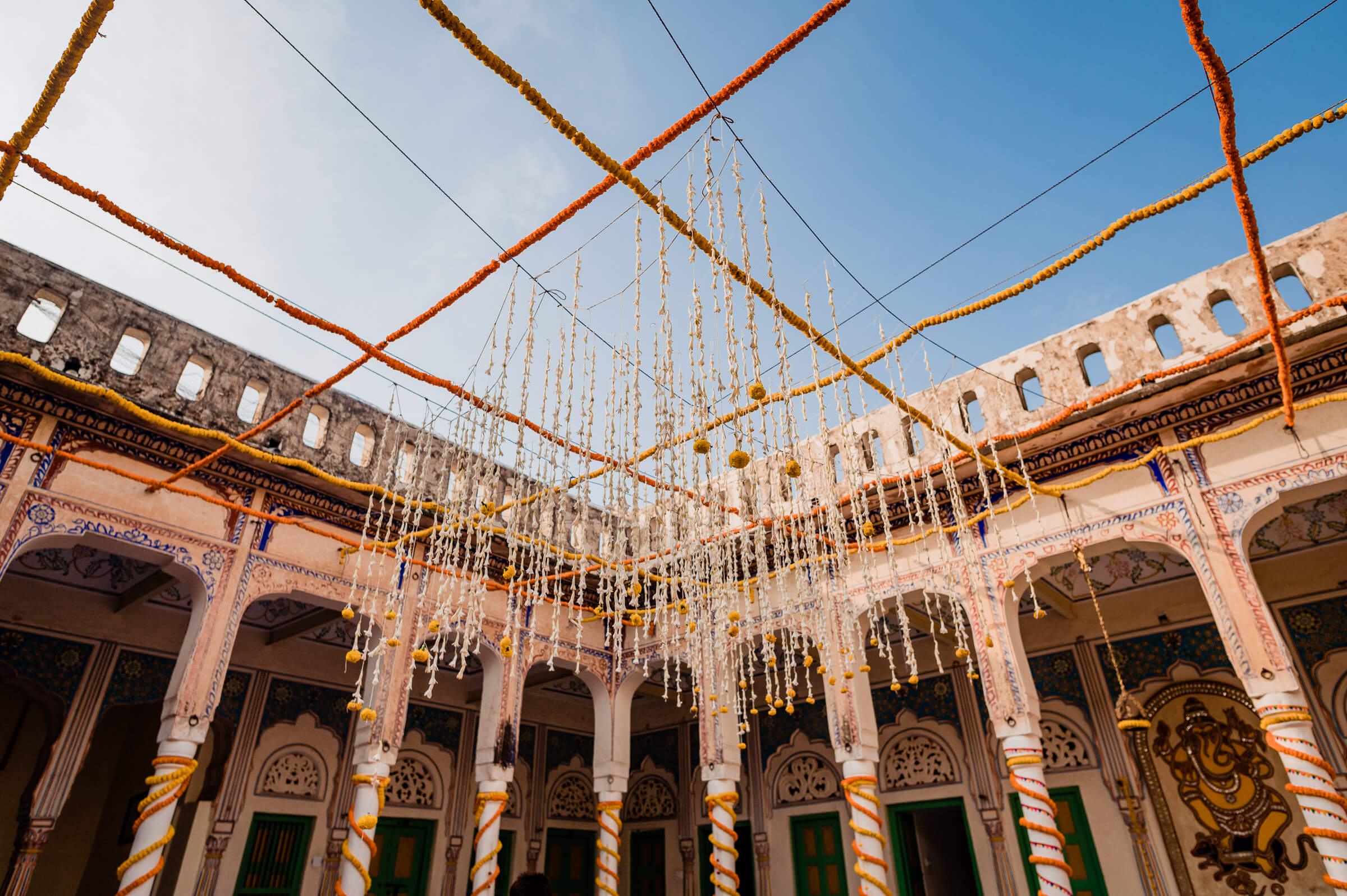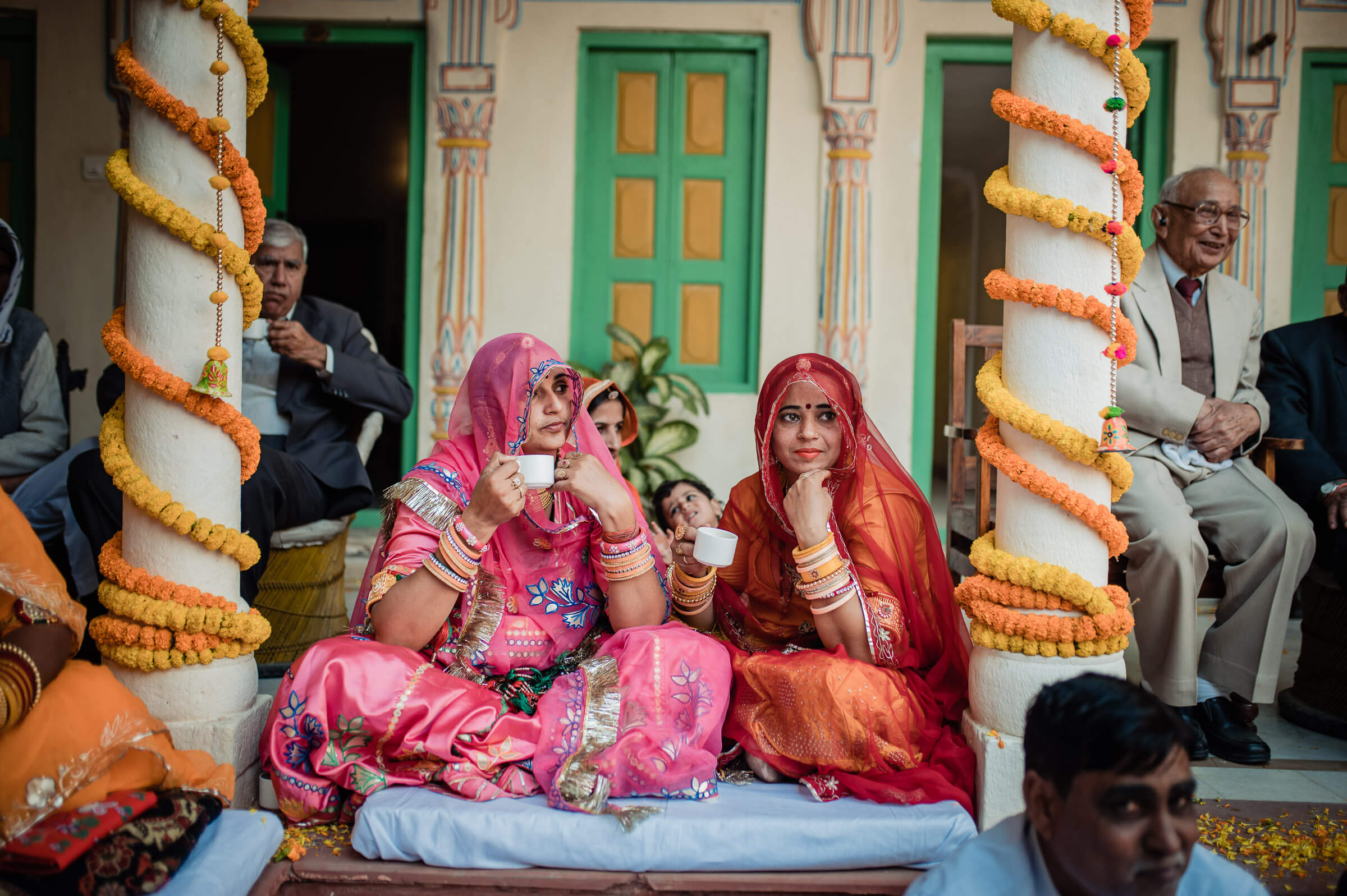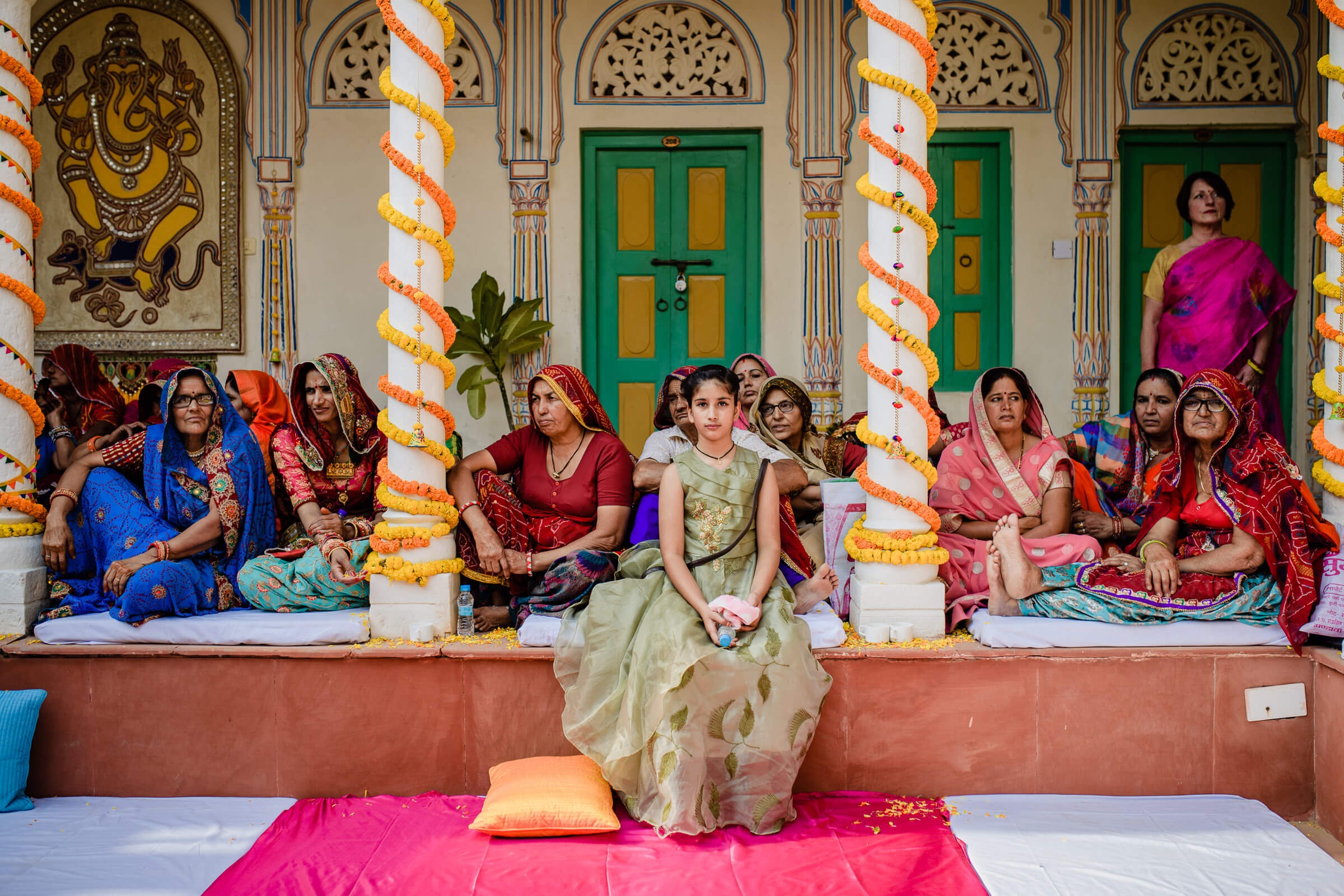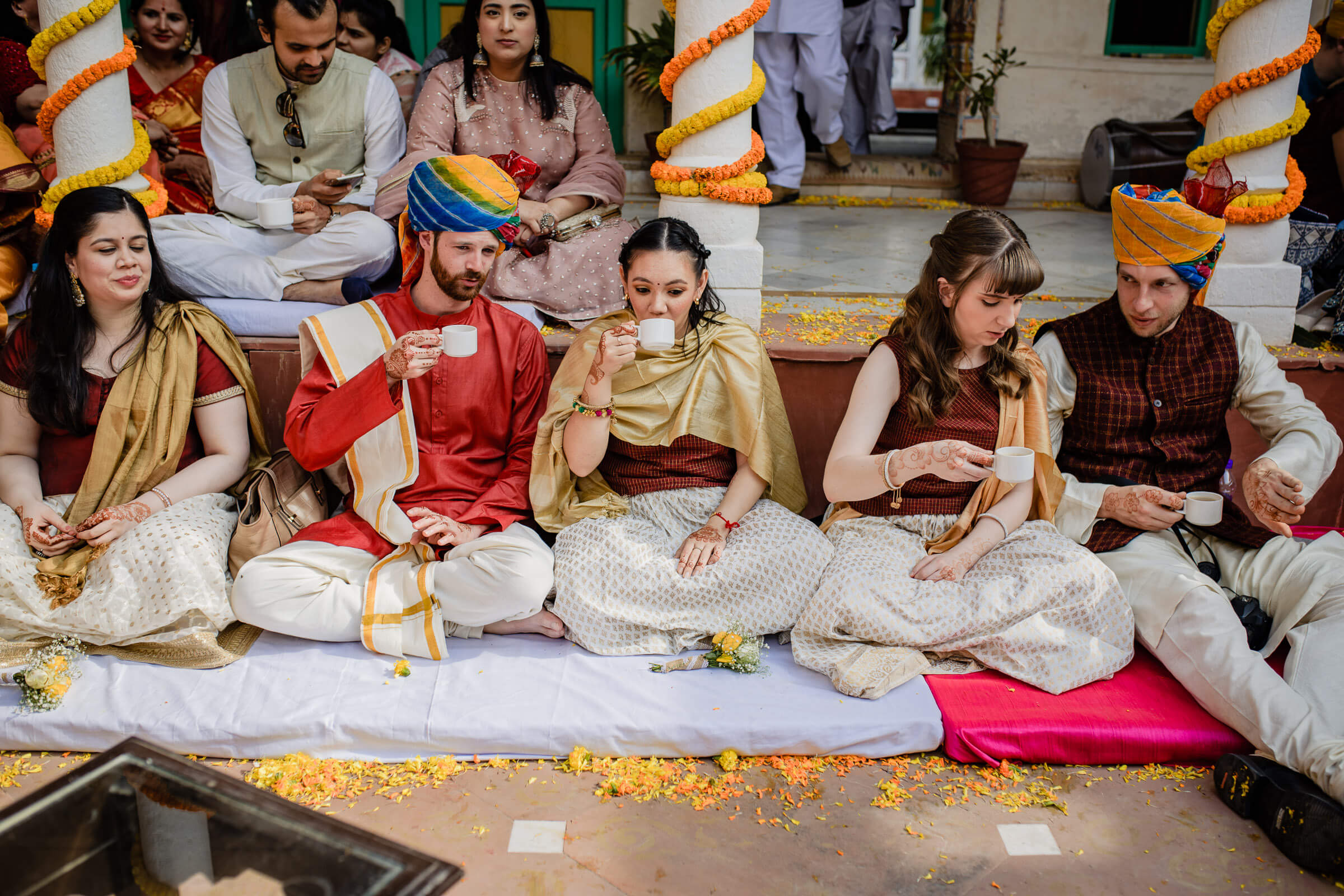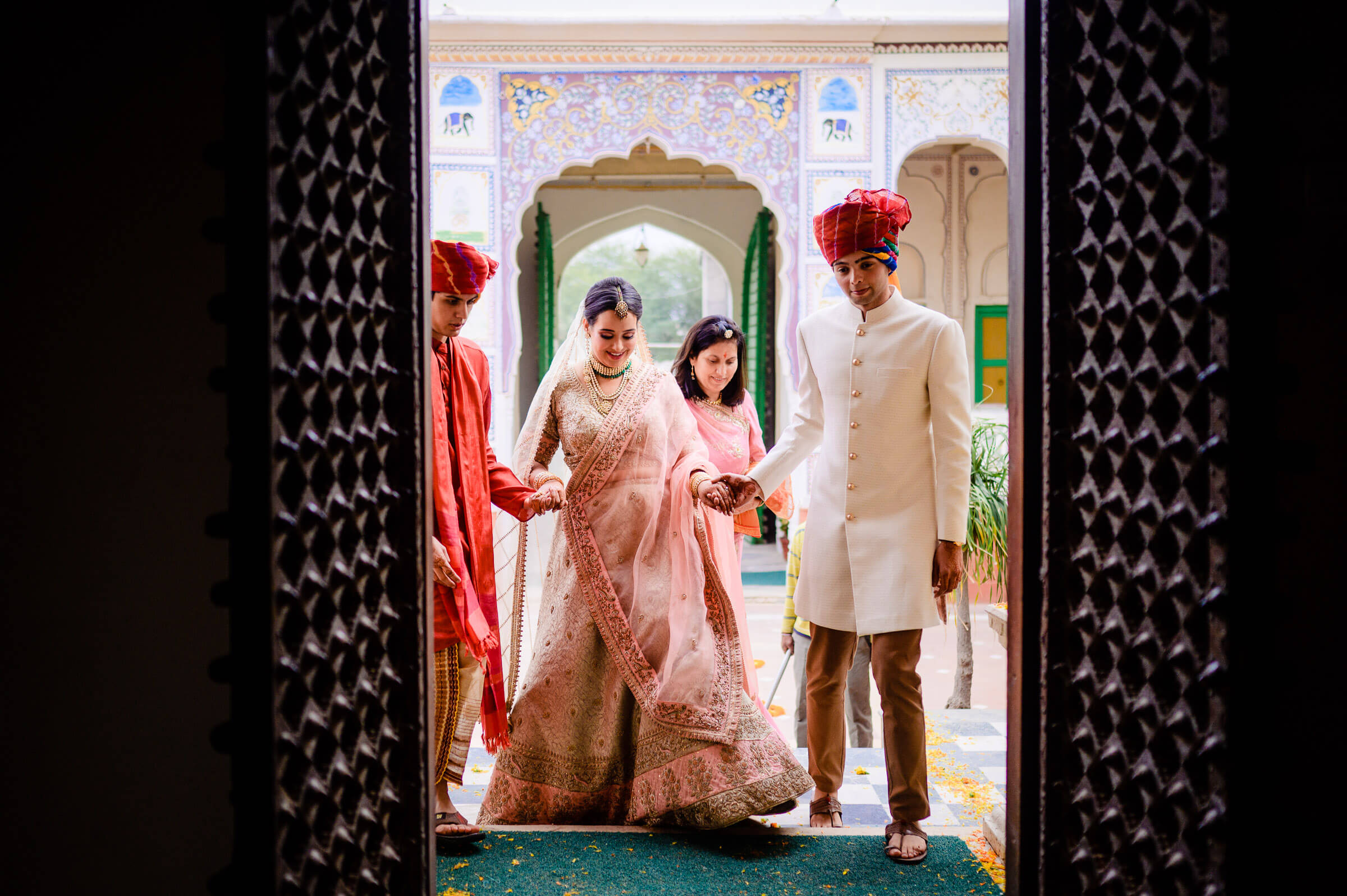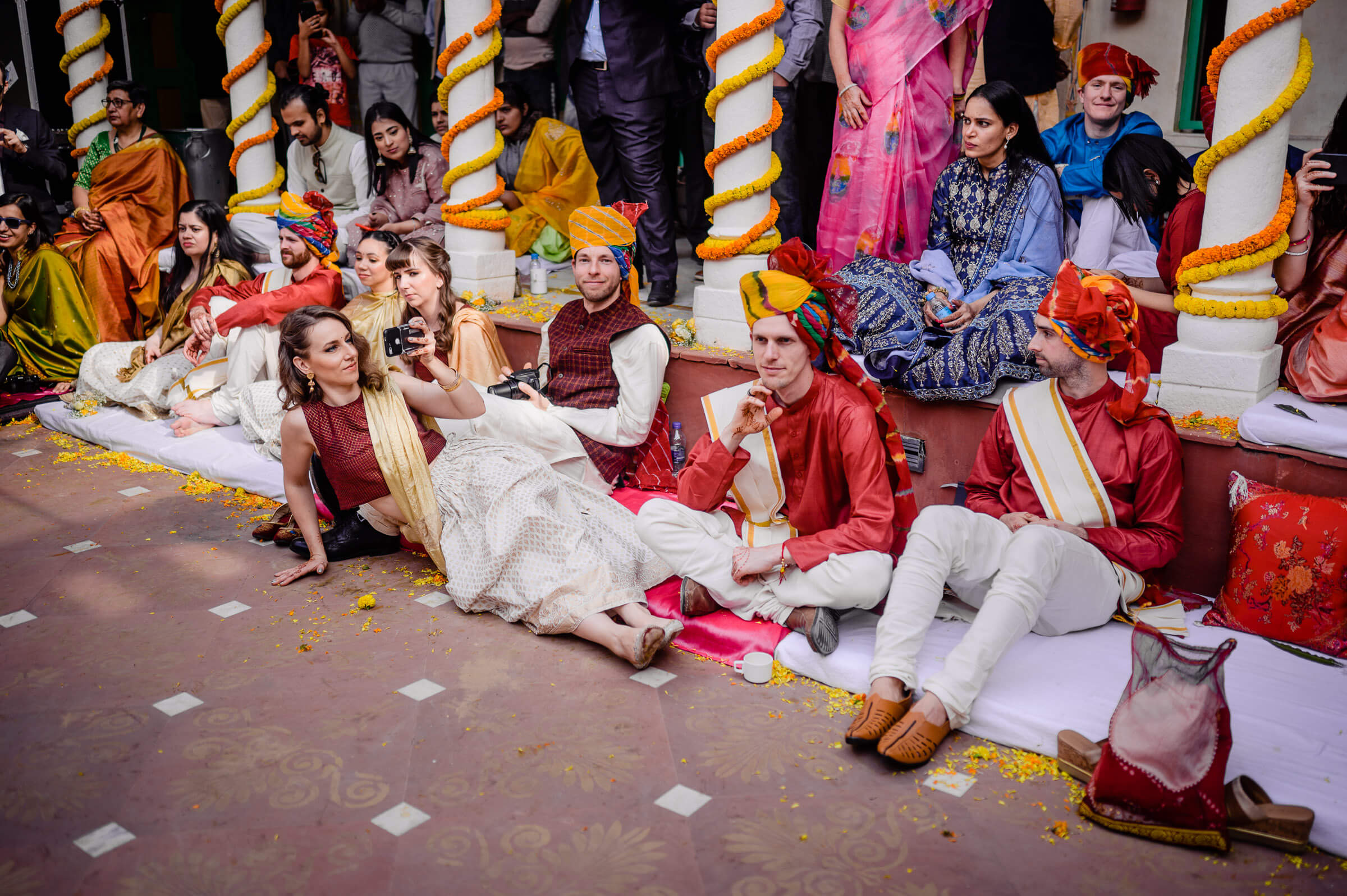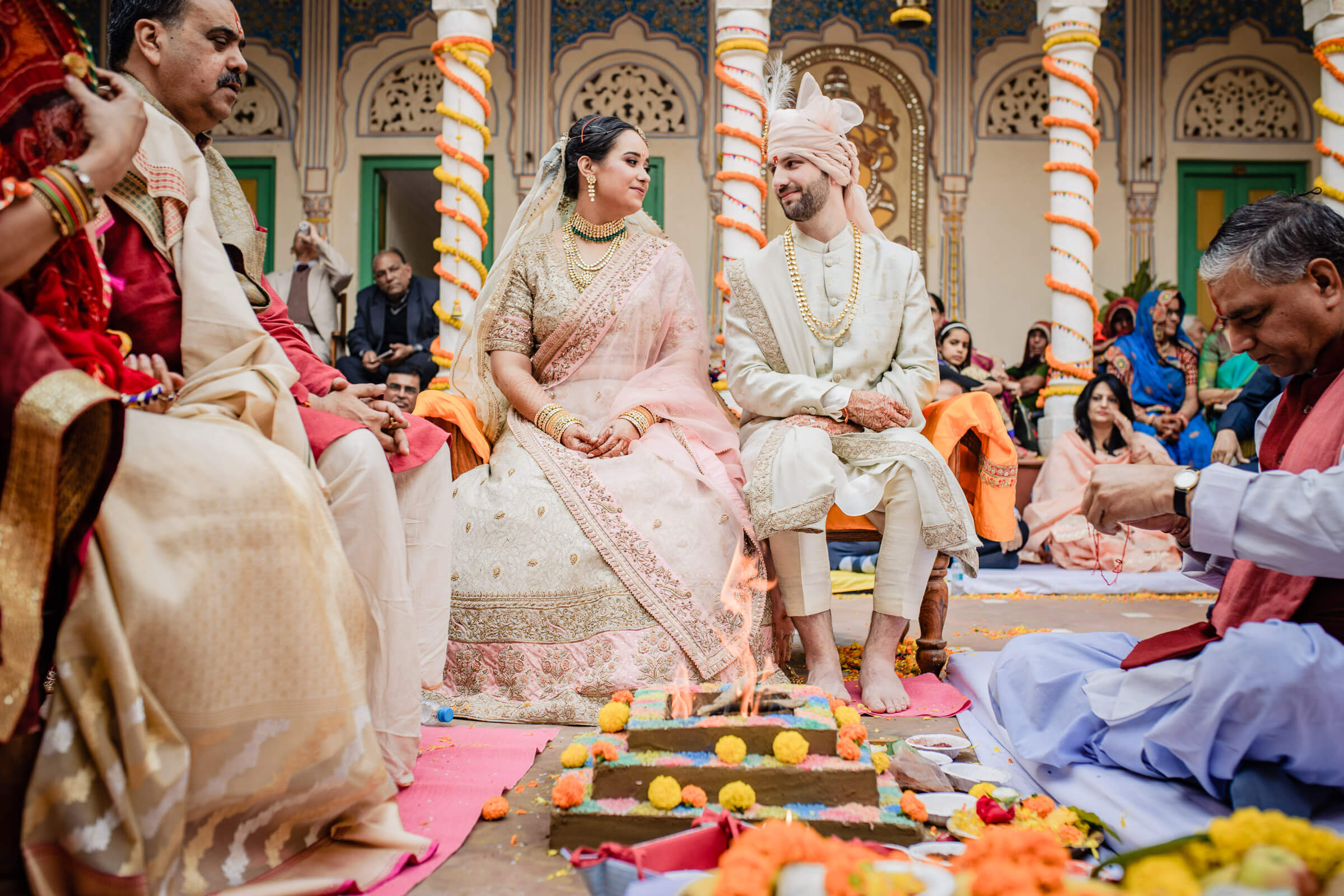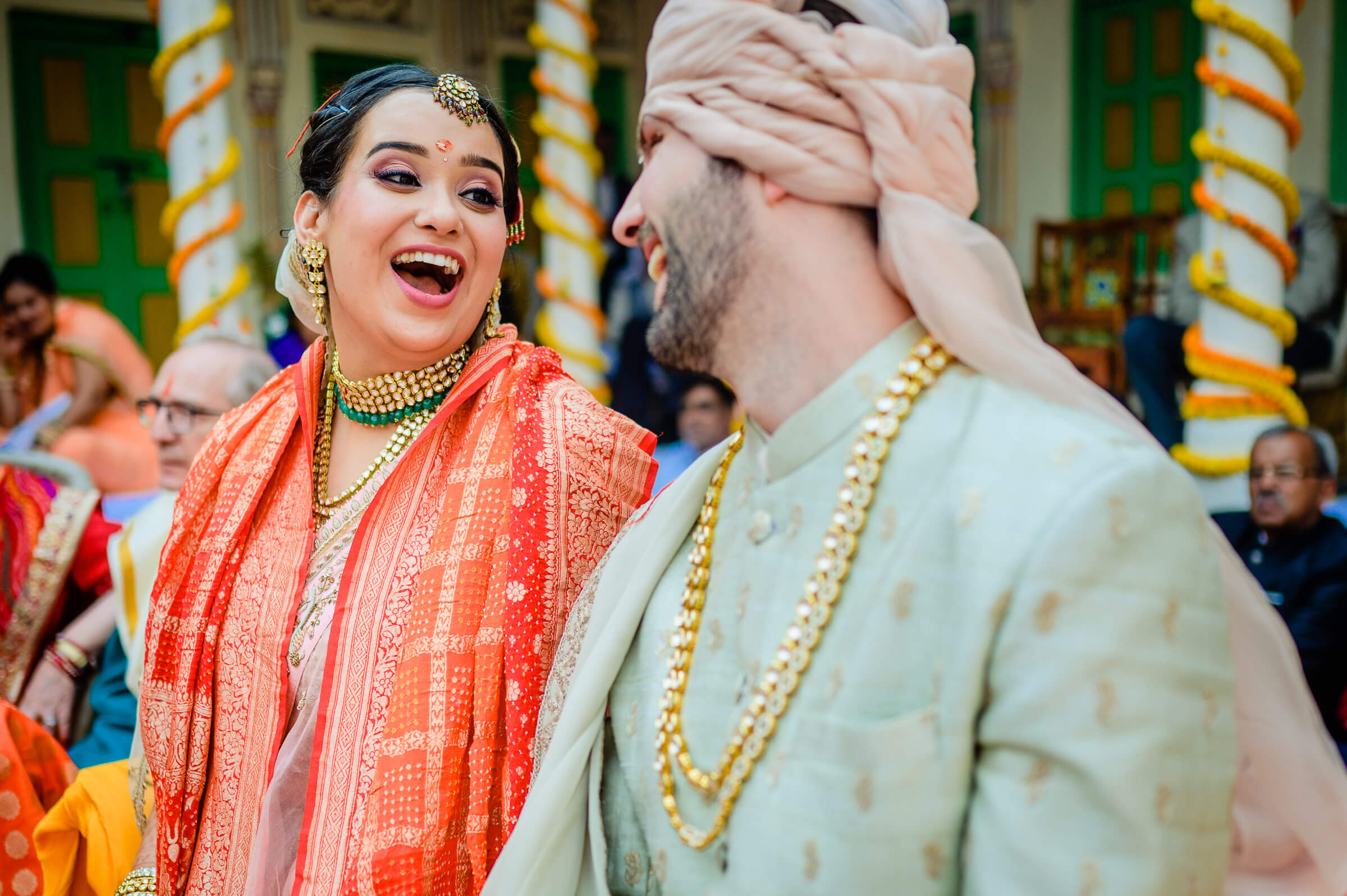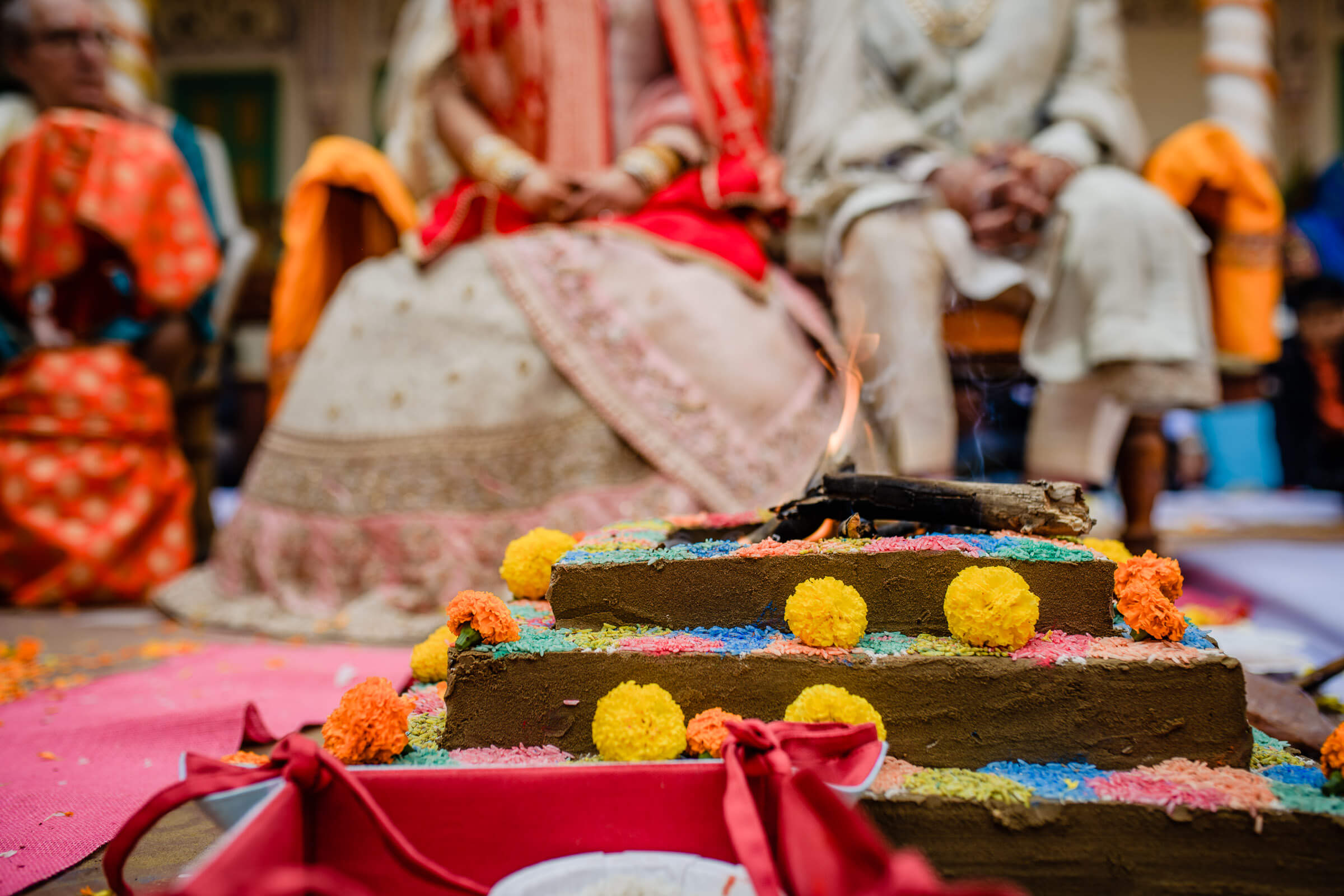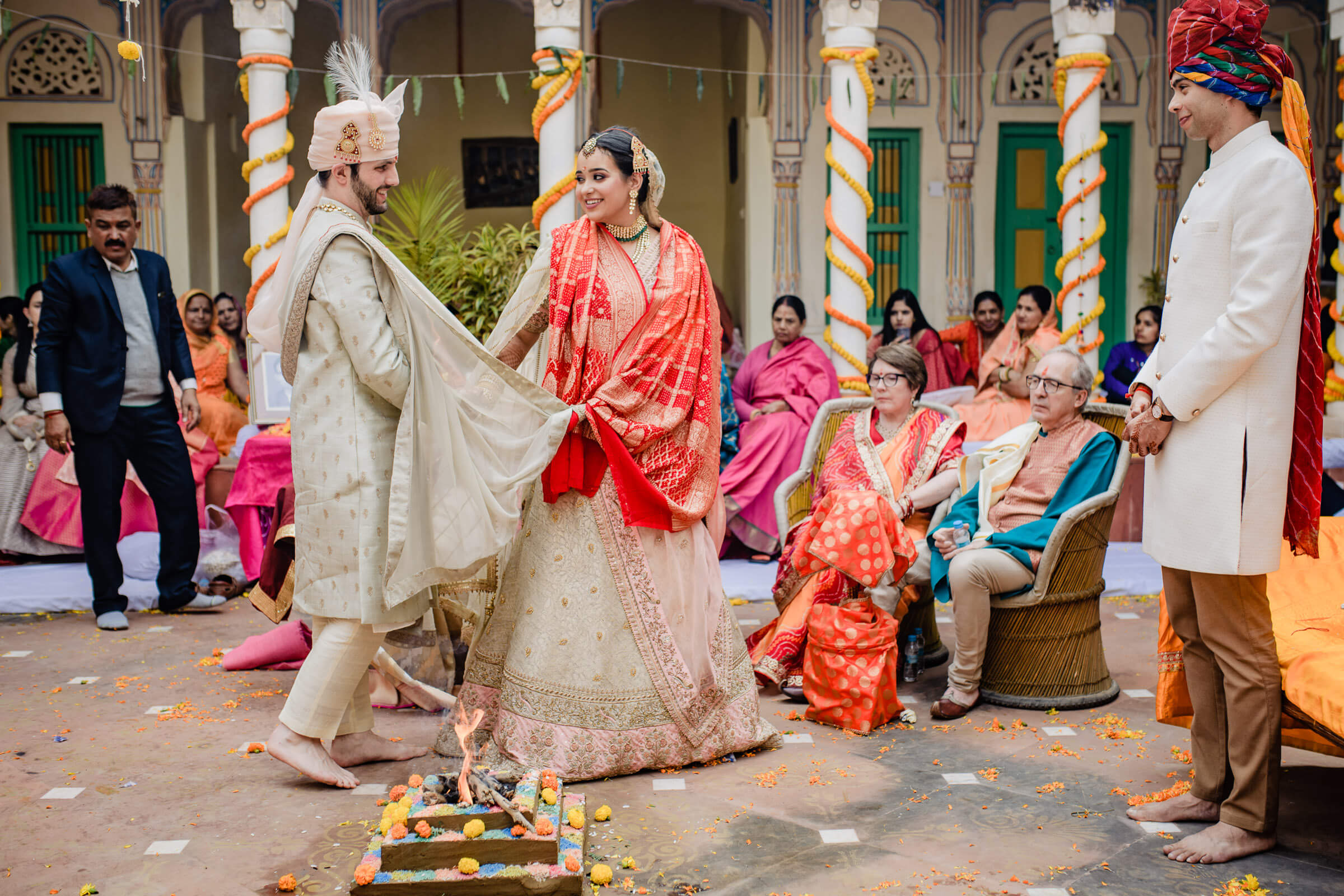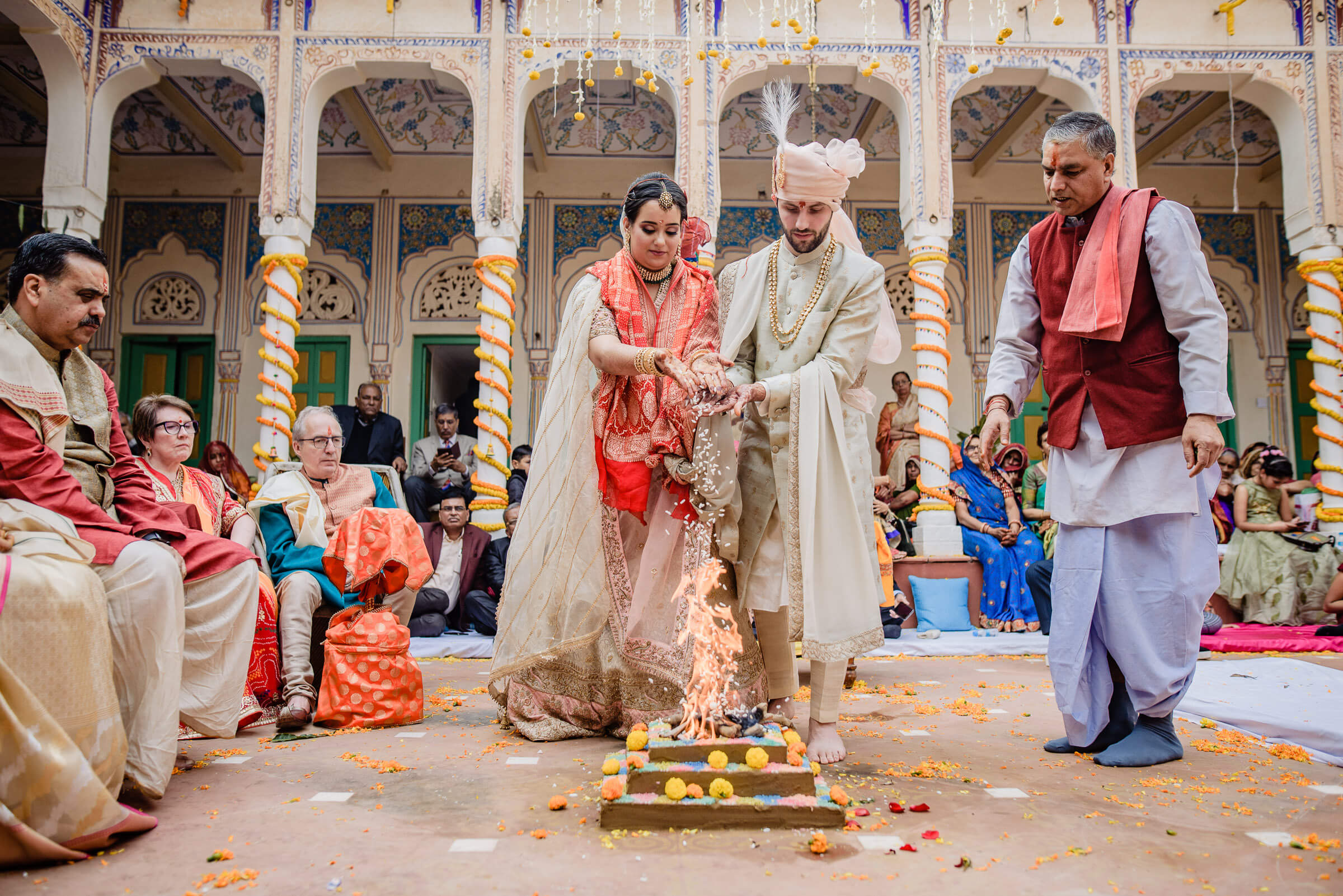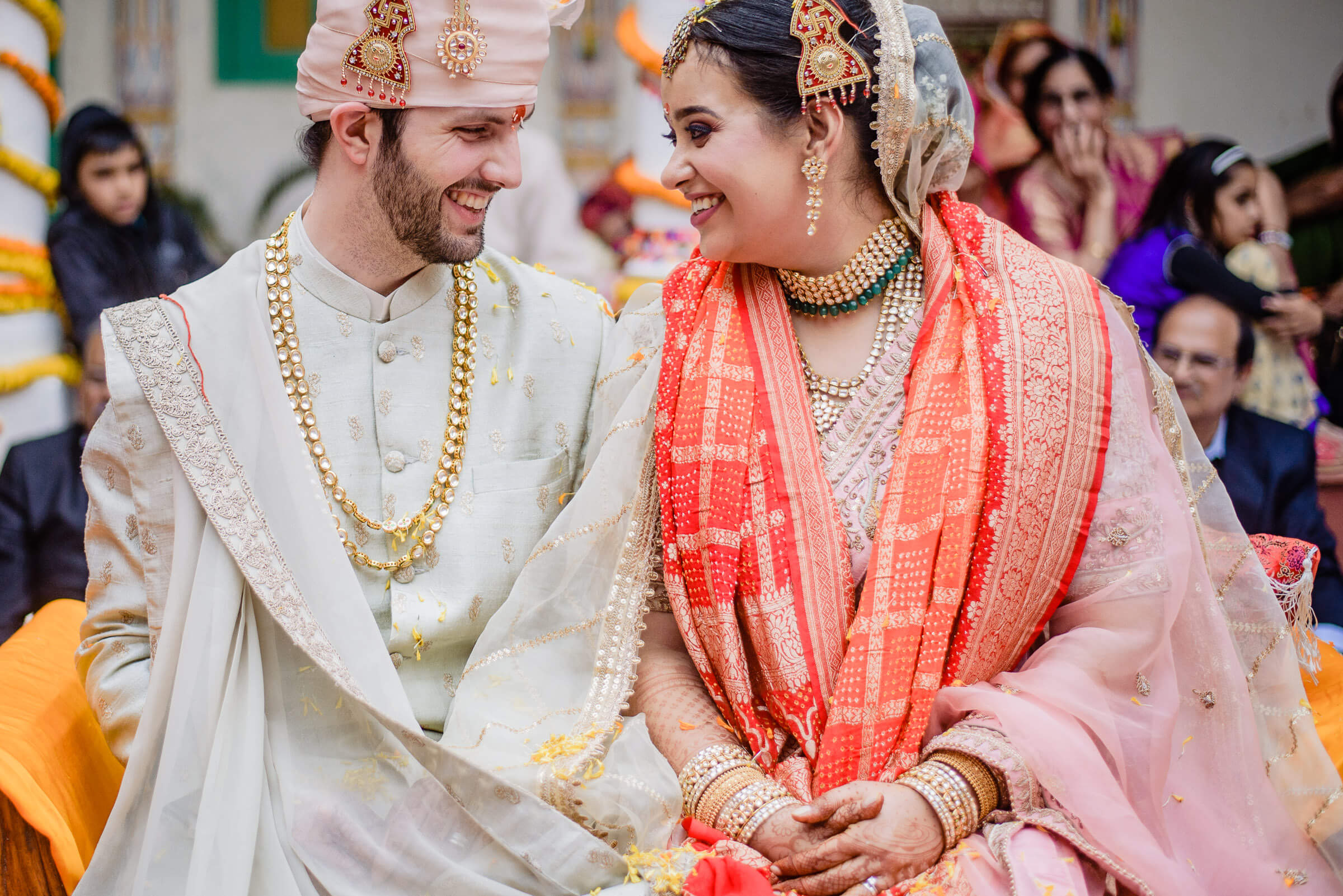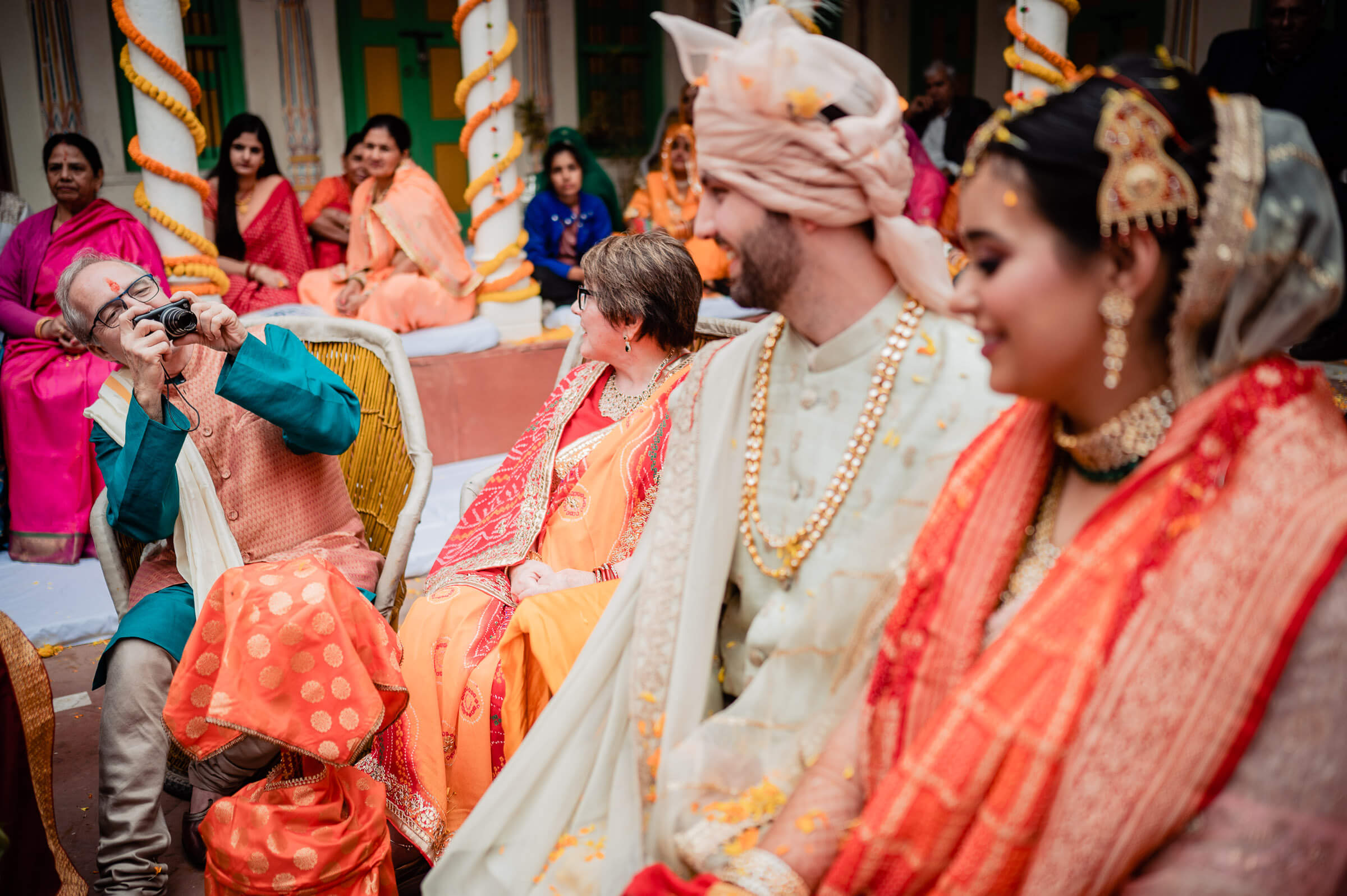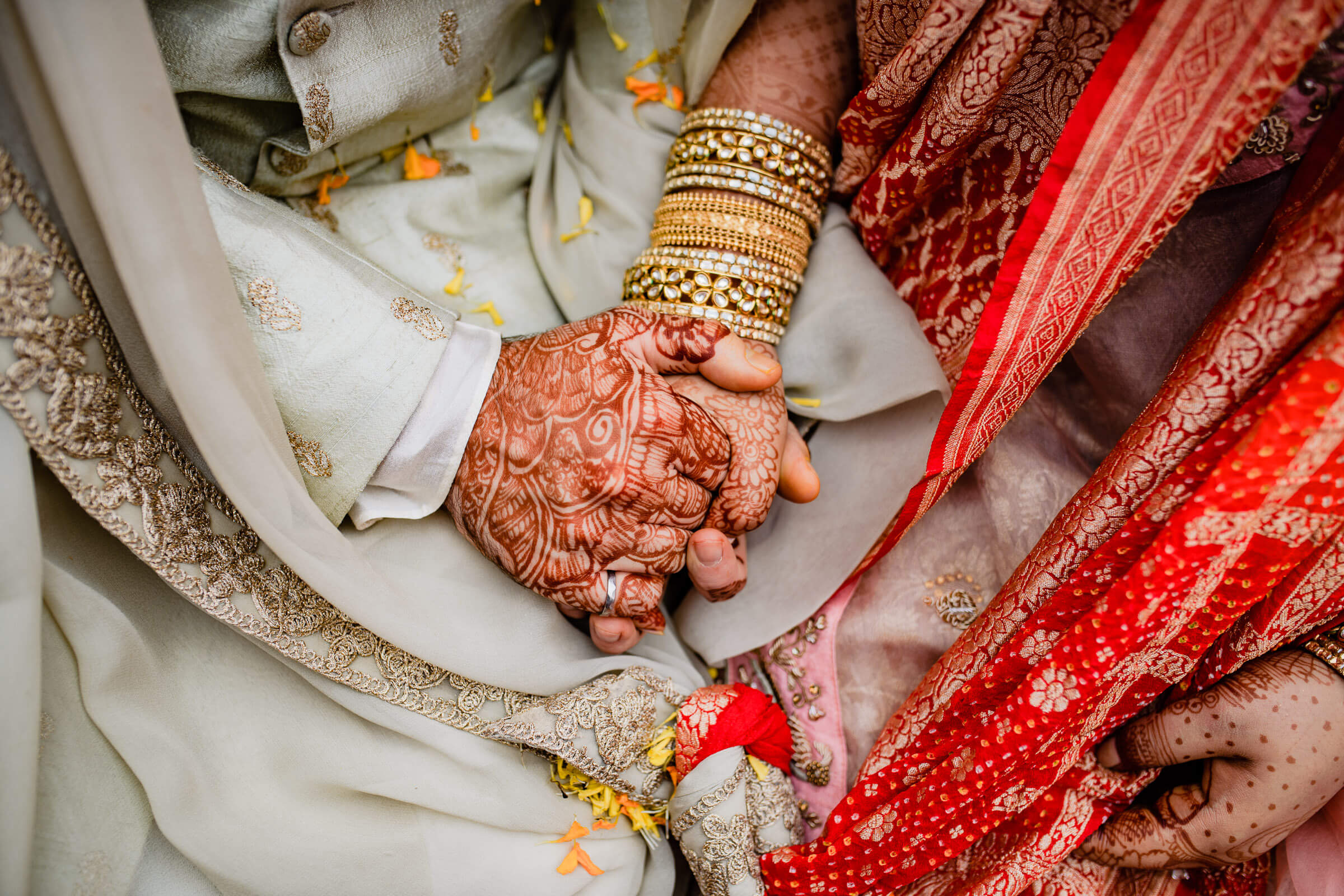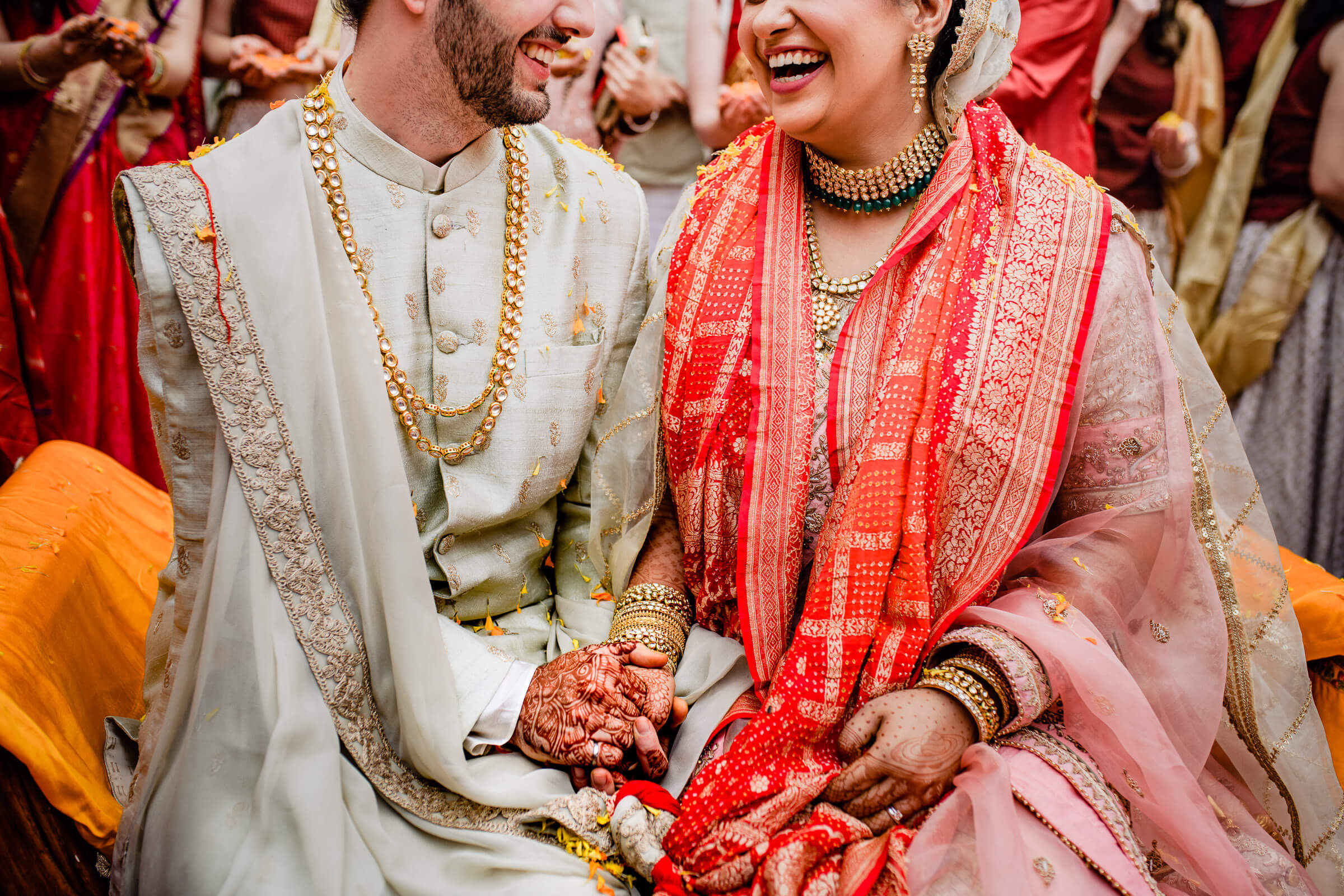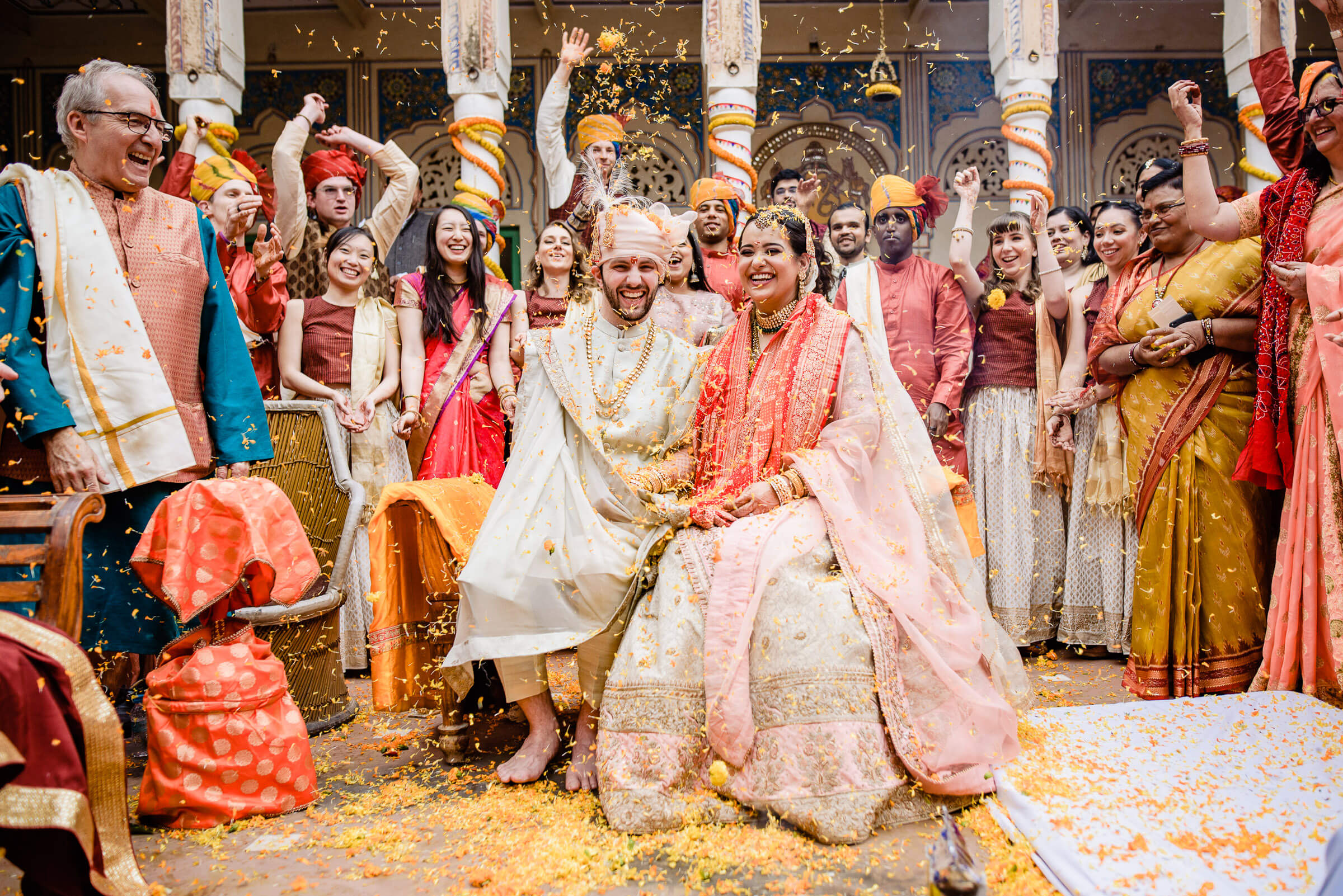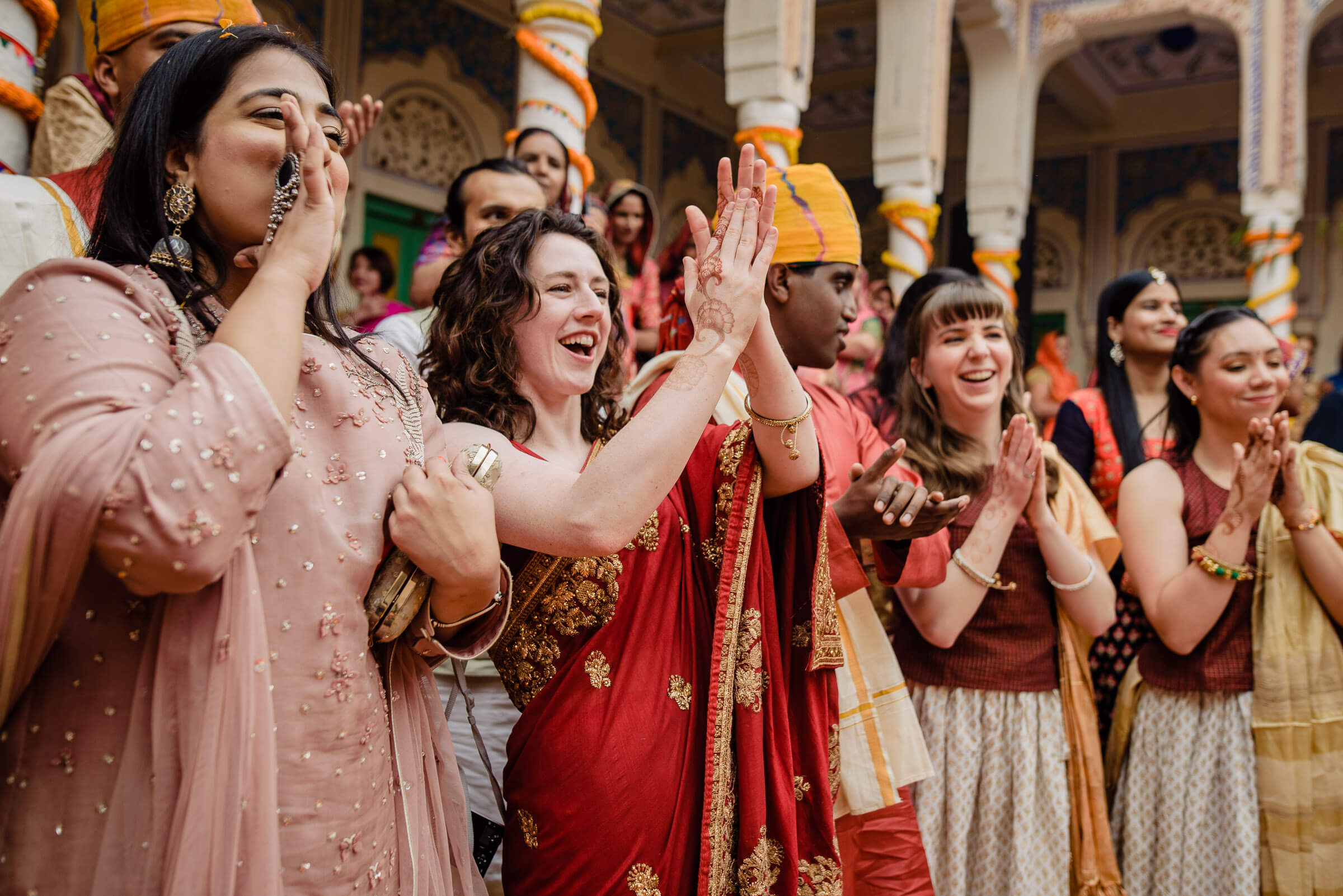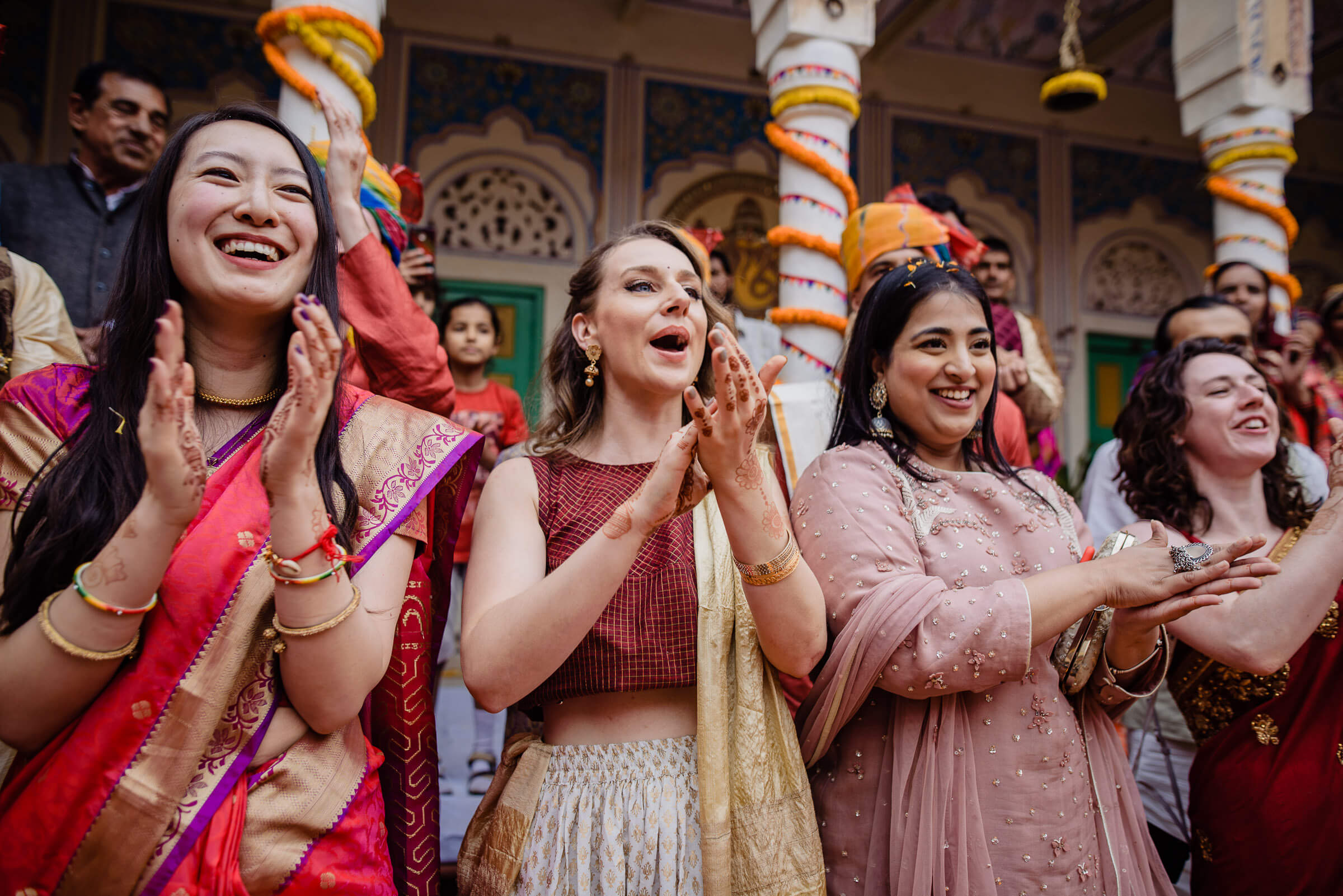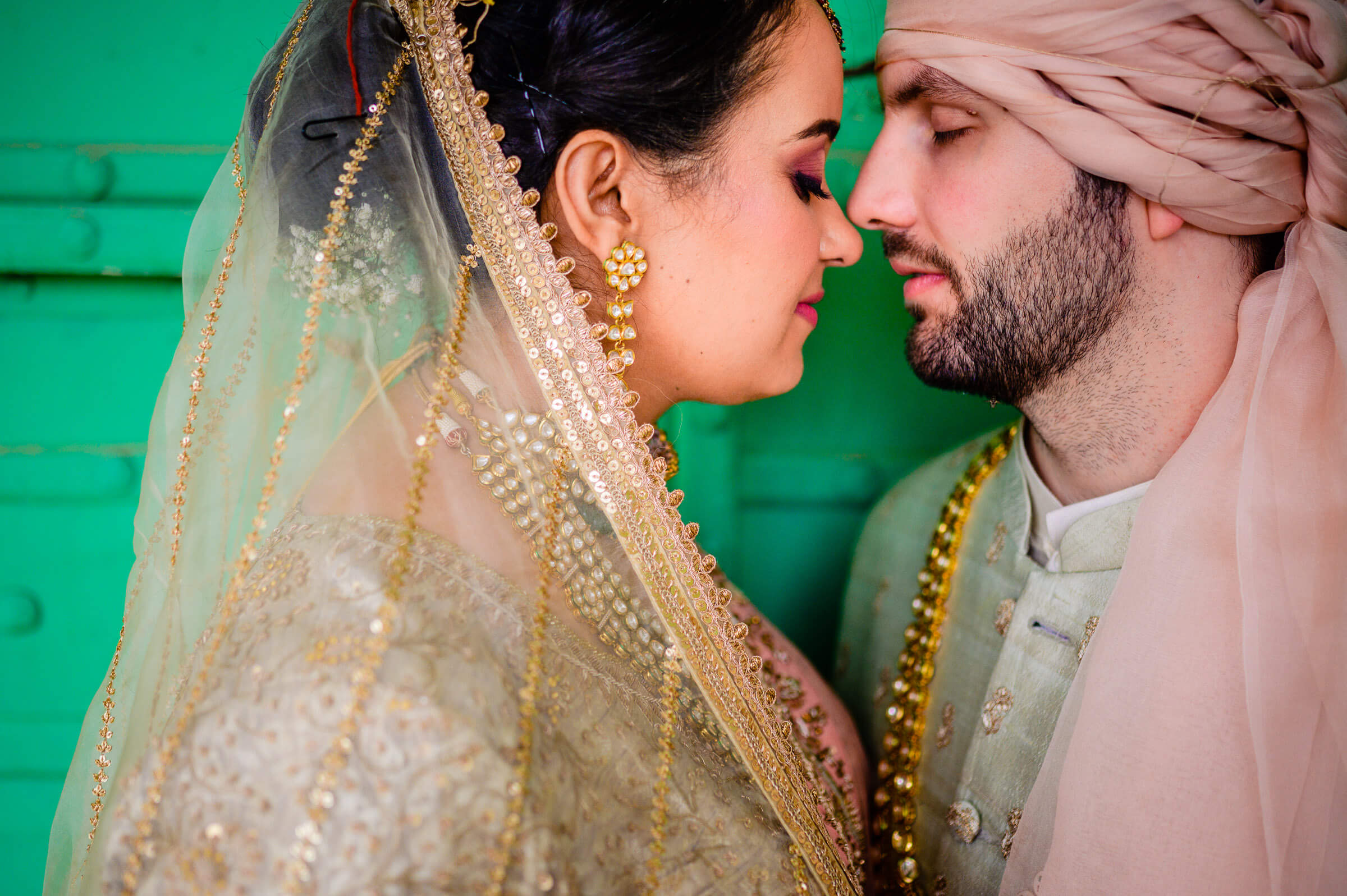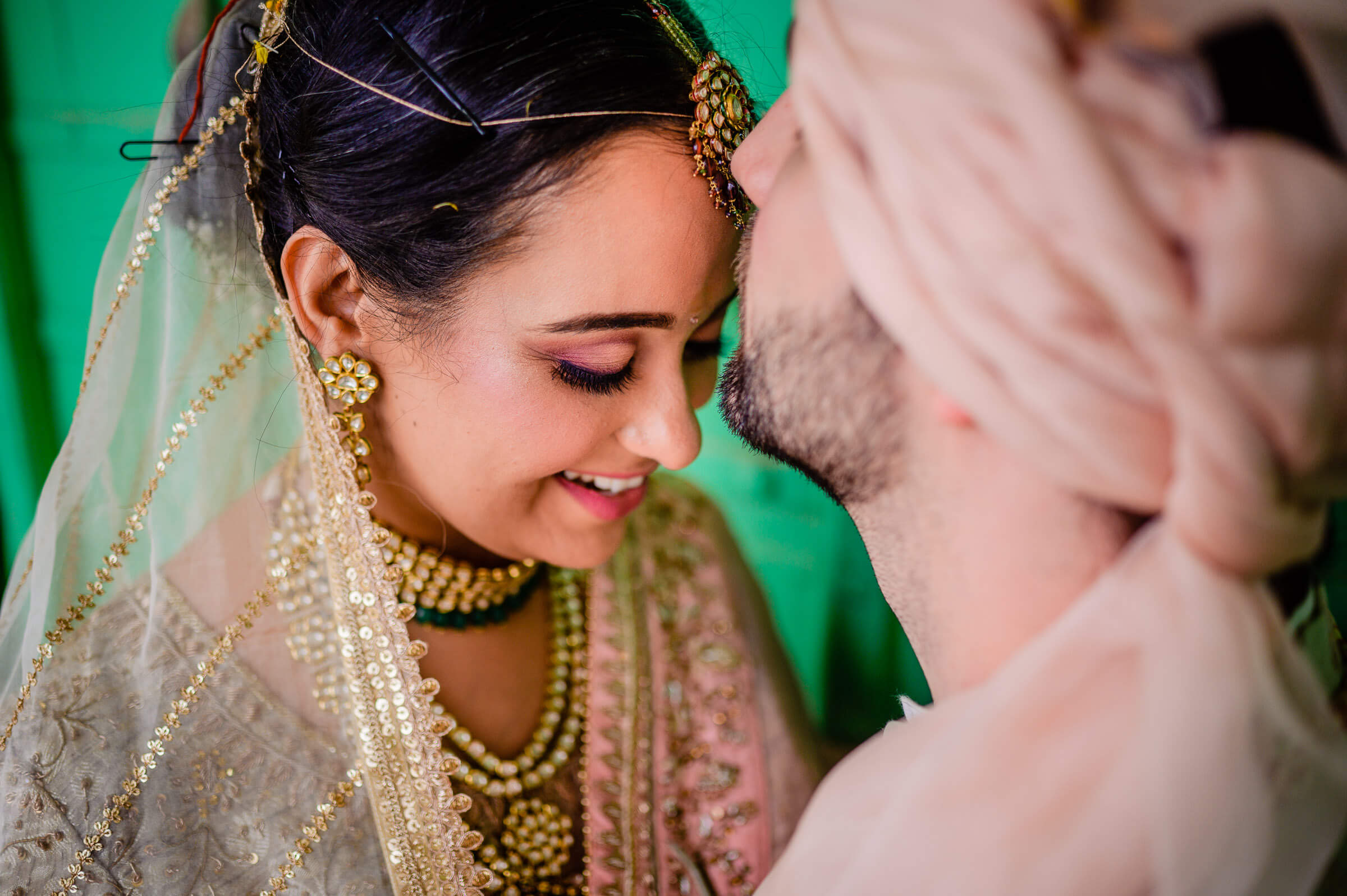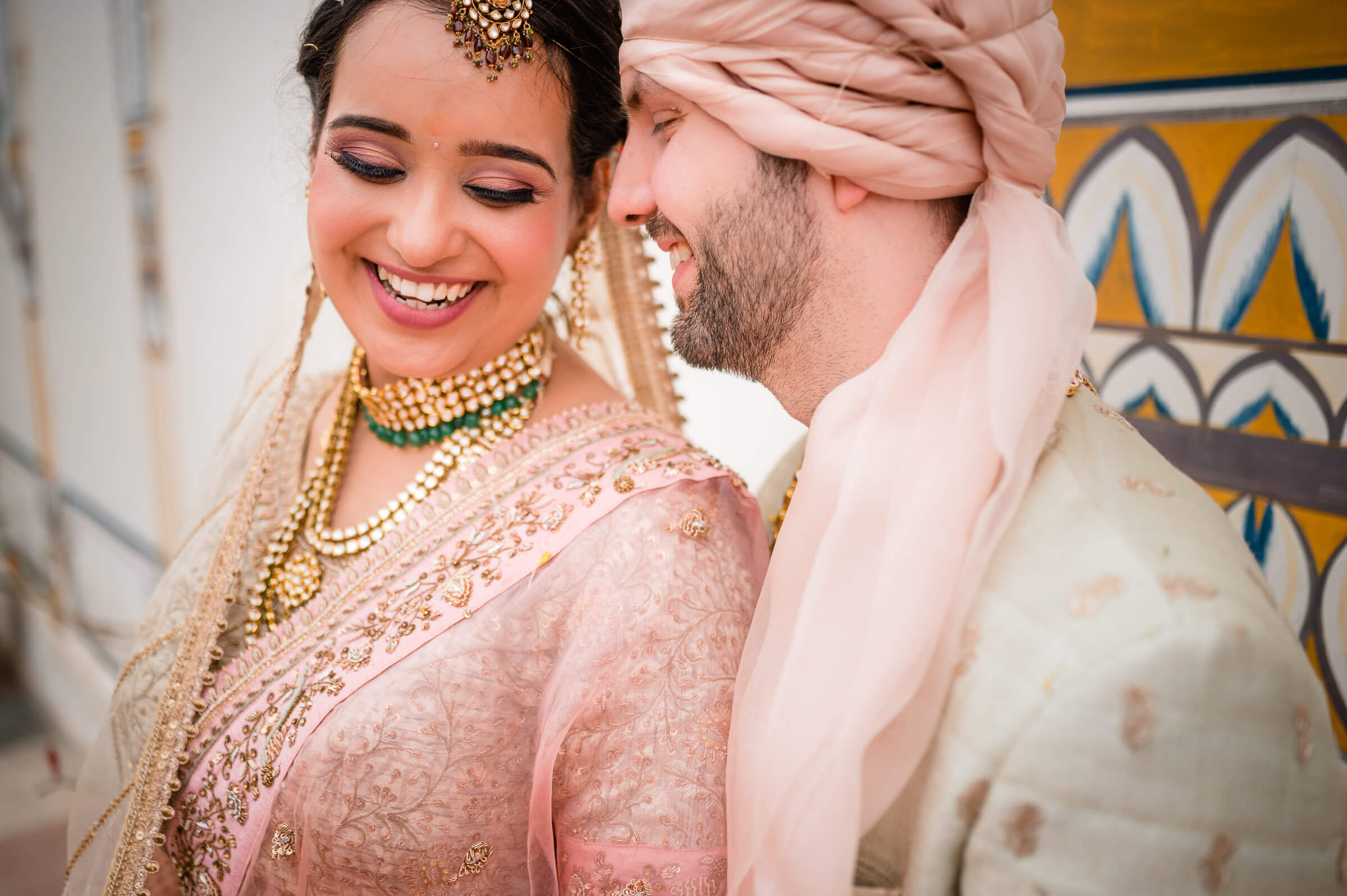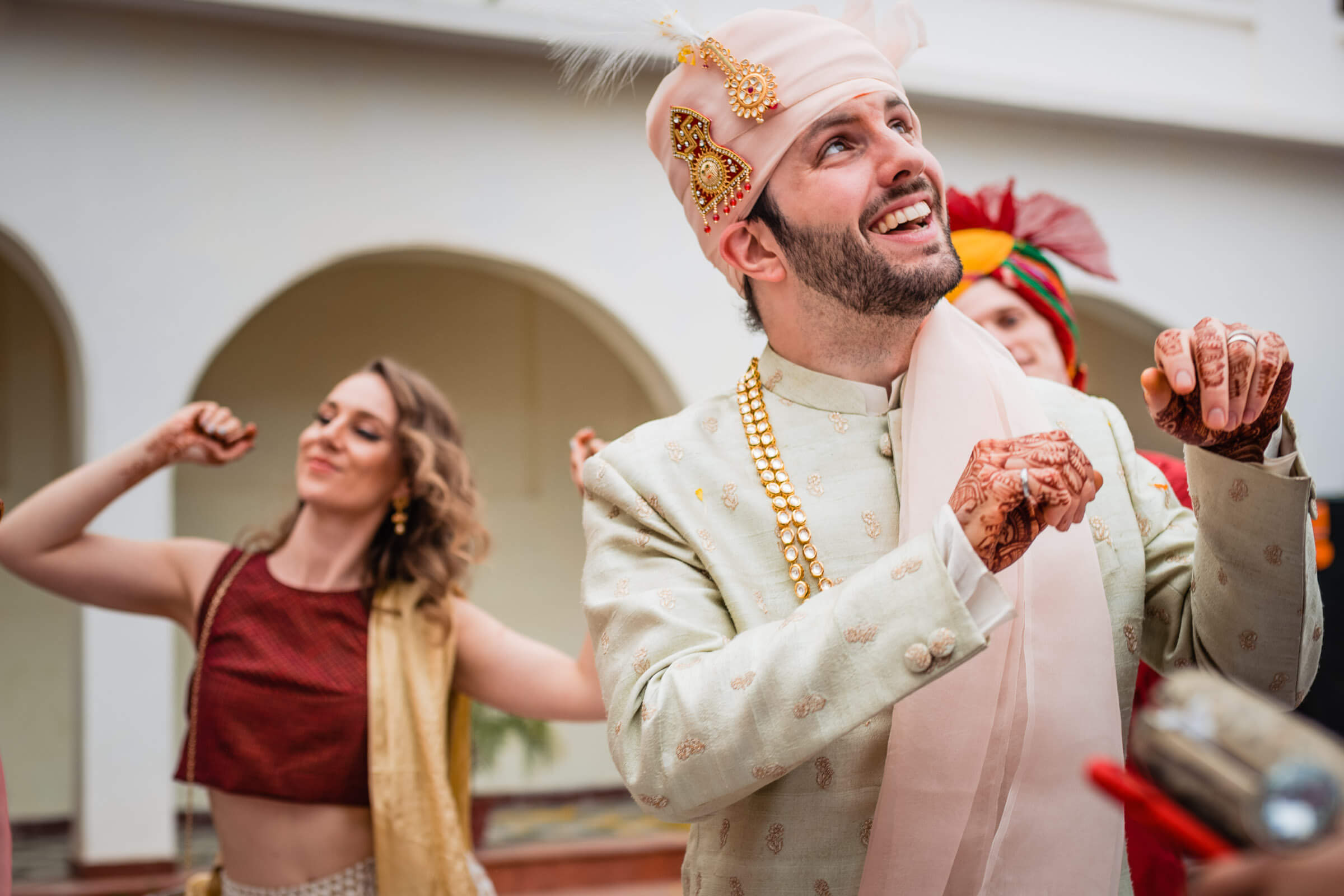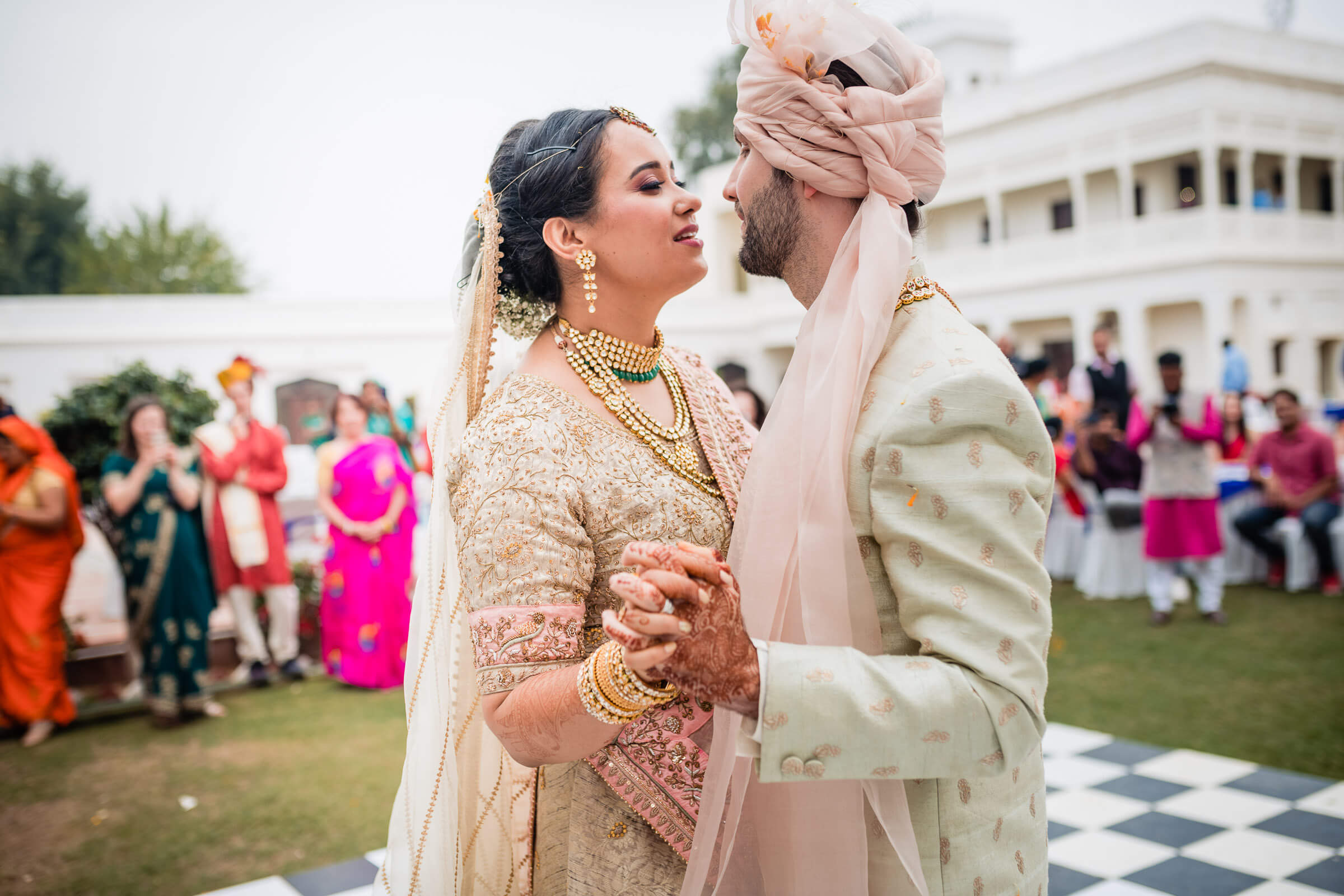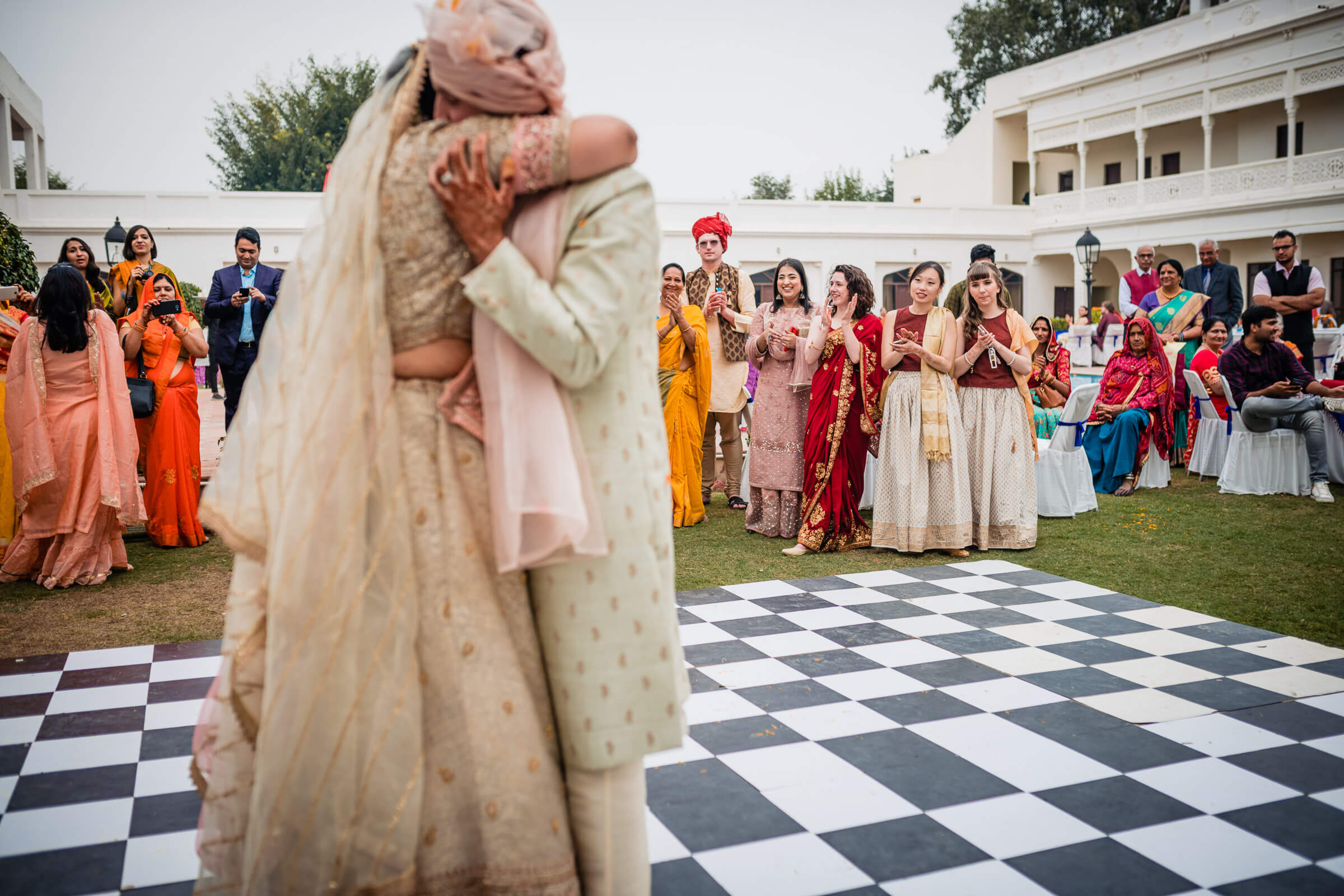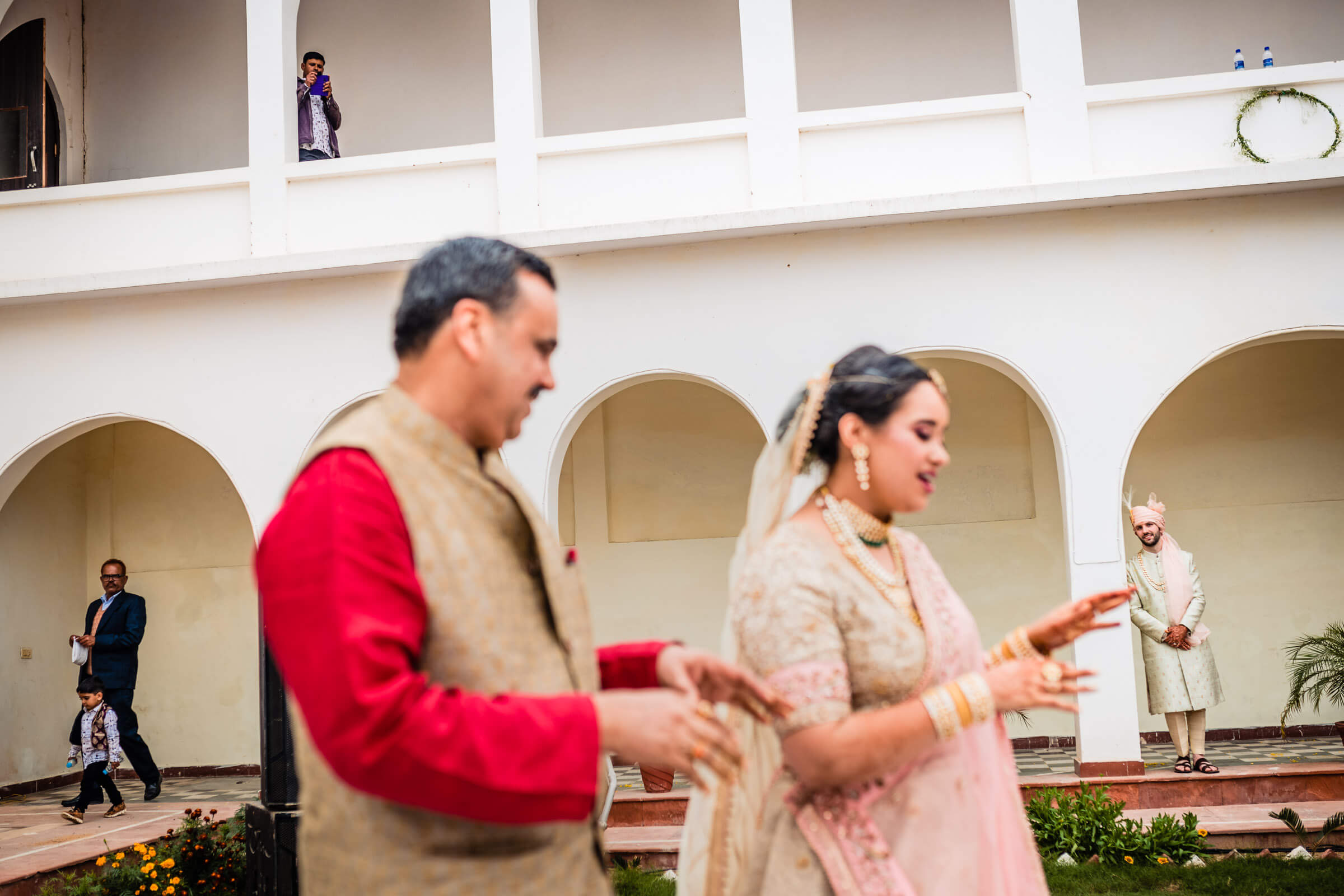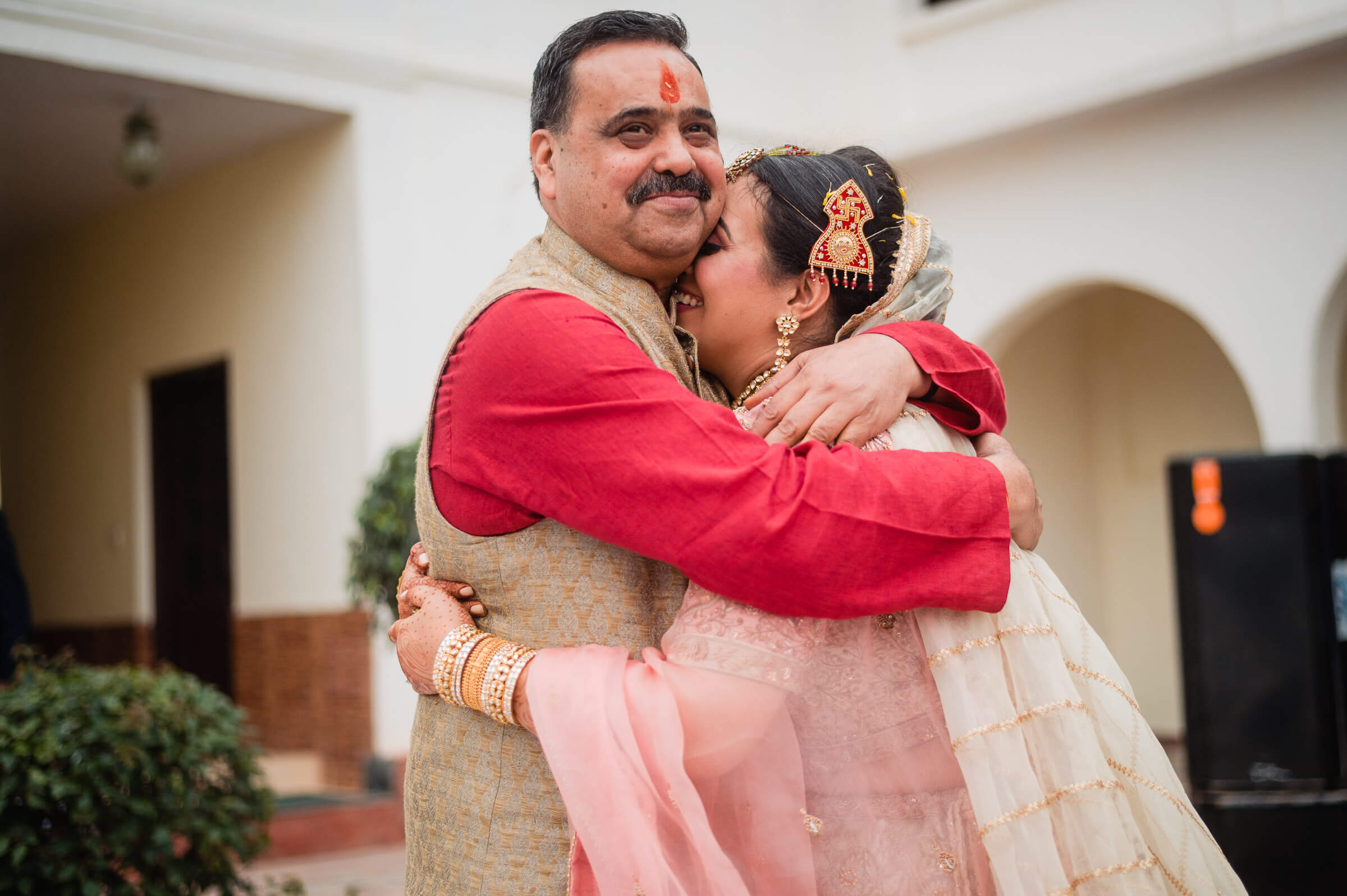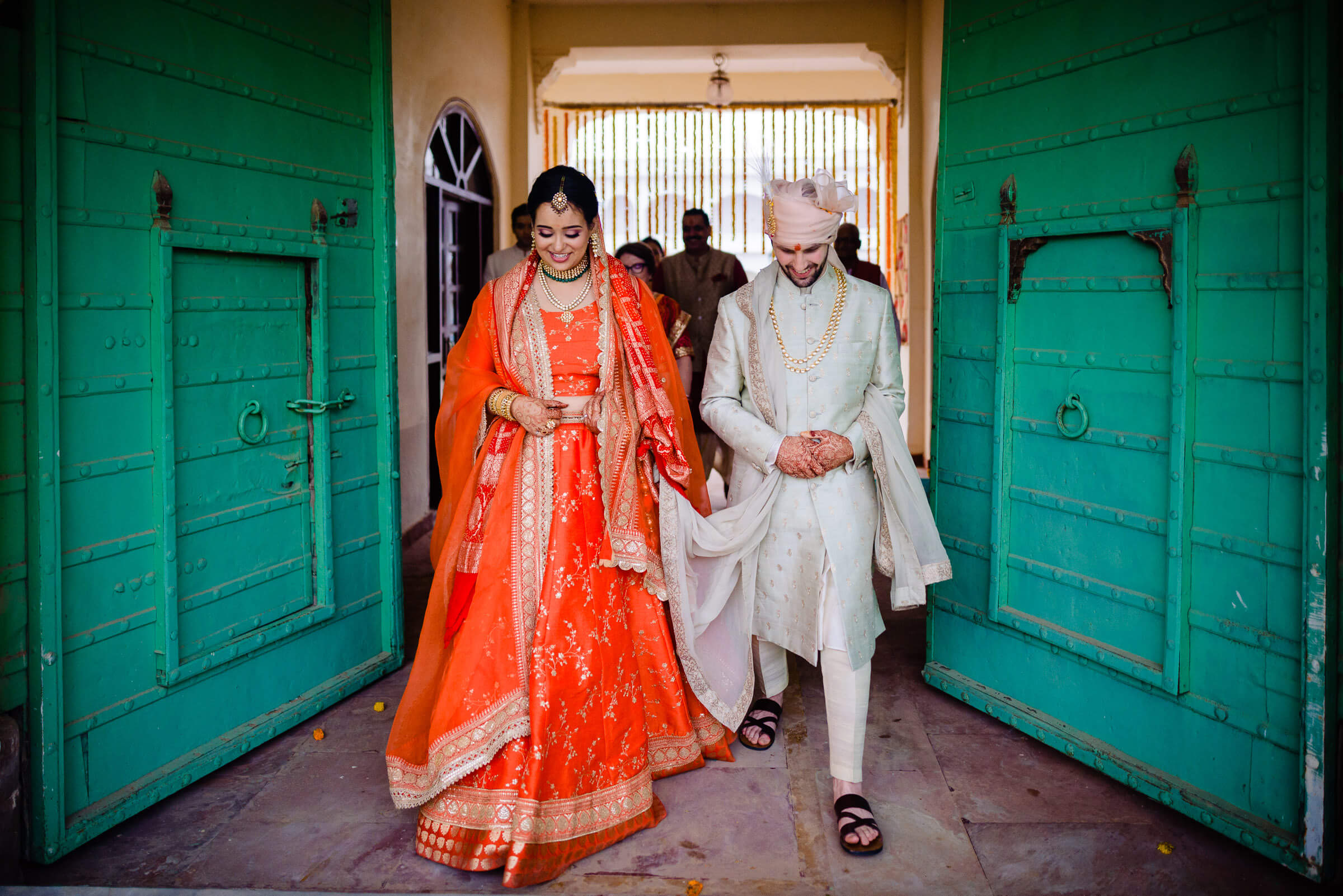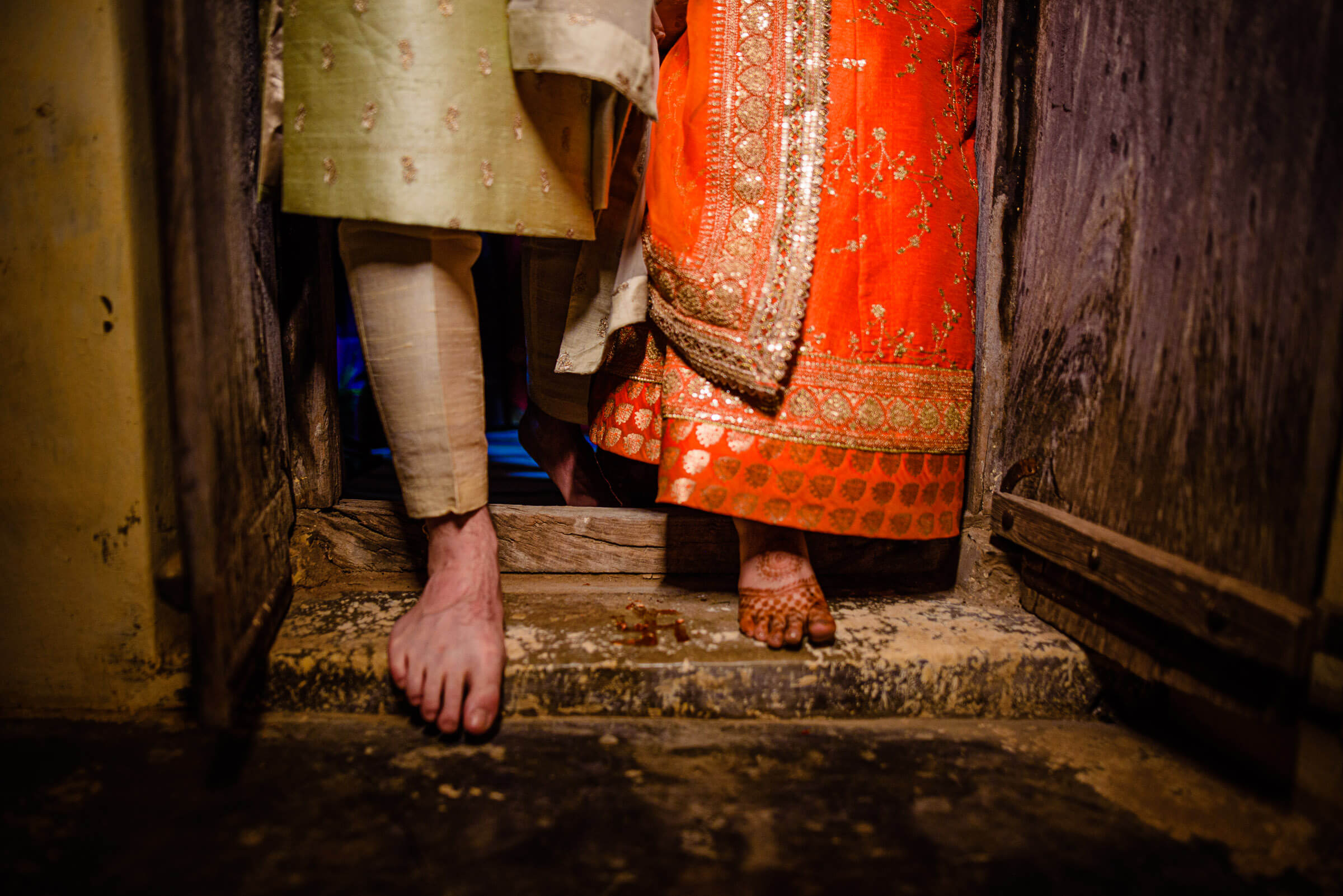 Wedding location: Indra Vilas, Alsisar
Wedding Planning & Decor: Sunita Dhaka (Bride's mother)
Grooms Outfit : Sunita Dhaka
Brides Outfits: Designed by Sunita Dhaka & Maitrayee Dhaka
Photography: Rimi Sen, Gaurav Hingne
Videography: Raj Rj Films
---
---