Love is the cosmic glue that got Rimi Sen Photography, previously Memorylane Photography, into its existence. Her love for colours, emotions and travel, his love for design combined with their chemistry led to the accidental discovery of beautiful masterpieces they create on their way.
Most of our clients describe us as fun loving, creative, committed and some even called us 'angels', but our friends might call us the crazy couple. We love travelling and most nights you will find us indulging in a cup of masala tea and our very own oats brownie (We like to call it healthy). Together we are the perfect duo, atleast I would like to think so and most certainly keep each other grounded, positive and optimistic.
We love meeting new people as well as reconnecting with the old. So feel free to reach out, leave a comment or ask us anything. To us, photography is more than pictures. It is about building relationships and being a part of milestone moments in the lives of people. We are based in Bangalore, Delhi; Kerala being our second home. We travel the world and with our keen eye to details and professional creativity, we aim to provide you incredible images of your life's special moments. In more familiar terms, we provide candid photography with a vision to bring those wonderful moments back again for years to come.
About Rimi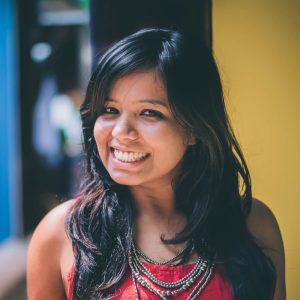 Rimi is an artist since childhood has always captured moments through her eyes until she got the camera in her hand and directed her way towards wedding photography.  She is bubbly, loves to make new friends and shares a special bond with everyone she touches with her lens.  For her, moments are like magic which keeps rolling, amazing her each time she frames them. She is kind of a mini wedding herself. She is a foodie, loves crazy dancing, lots of friends and a bundle of emotions — Rahul
About Rahul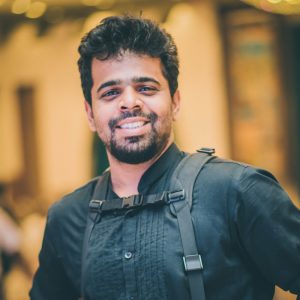 Rahul is a designer by profession and my technical guru in photography and directs our post-processing work. However, when he is not working in his technology world, he is my go-to second shooter. He helps me develop my skills in capturing the sharpest images. With an awesome sense of humour and sarcasm, he is a constant support and fun to be around during the shoots and helps create a bond with the family. Not to forget his perpetual mean critiques which are annoying at times but helps me improve my skills and techniques. — Rimi